This is probably our last, somewhat belated, article on discoveries we made at the Salon International de la Lingerie and Interfiliere in Paris in January. At the booth of the Amsterdam-based luxury underwear brand Bonne Clé we had the pleasure to meet their founder and designer Burcin Kokmeijer-Dagli and to see and touch her creations in real life.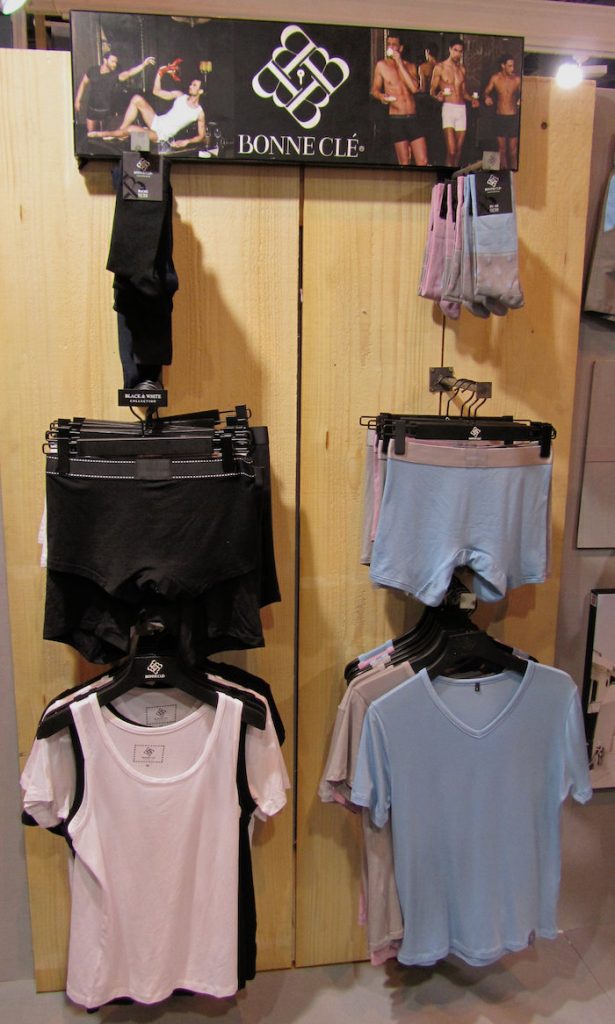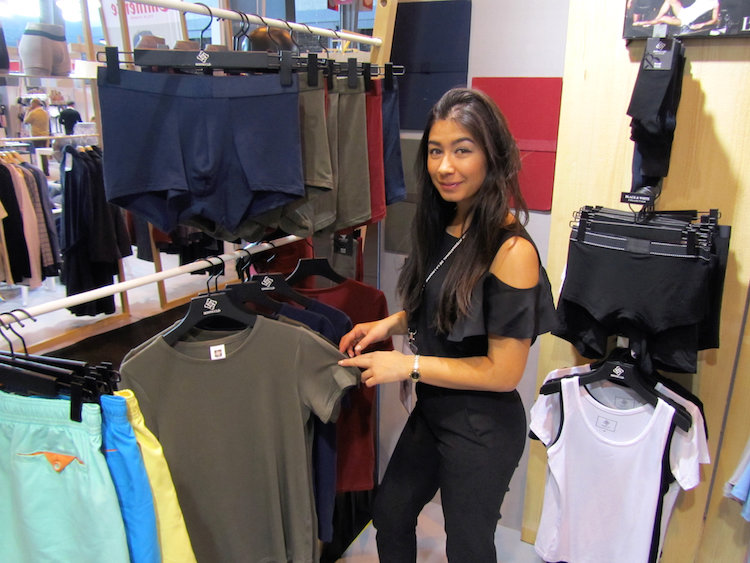 This year's novelty, the upscale Gentlemen's Club Collection, has already been introduced on this blog in the January 7 edition. This collection comes in three colours, each carrying a name: burgundy ("Charlie"), dark blue ("Chris"), and khaki ("Carter"). In each series you have the choice between a crew-neck T-shirt, boxers (almost mid-thigh long), shorter trunks, classic ankle-high socks and knee-high socks. For our review we were kindly offered a set of the burgundy version, consisting of the T-Shirt, the boxers, and ankle-high socks. Having worn this set in various situations of an active lifestyle, I am now happy to share with you my opinion. My outdoor pictures are probably documenting a rather untypical use of business-lifestyle oriented attire, but then, who says gentlemen can't have fun in the snow or climb trees in their undies? Furthermore, this stress test is part of my evaluation procedure.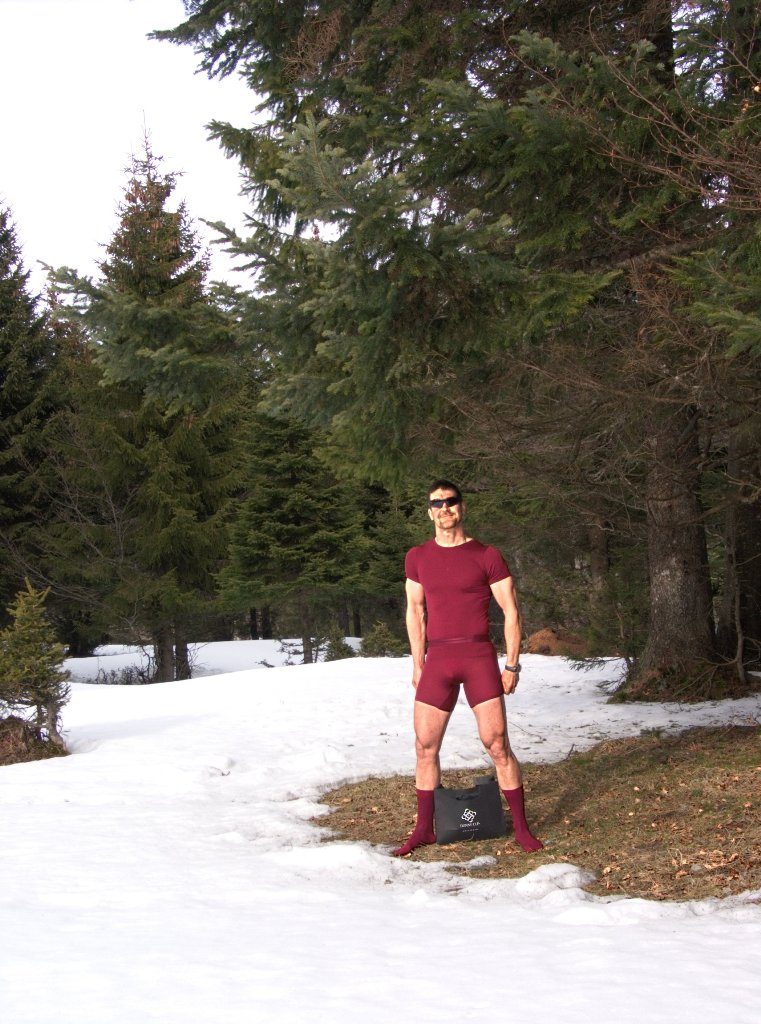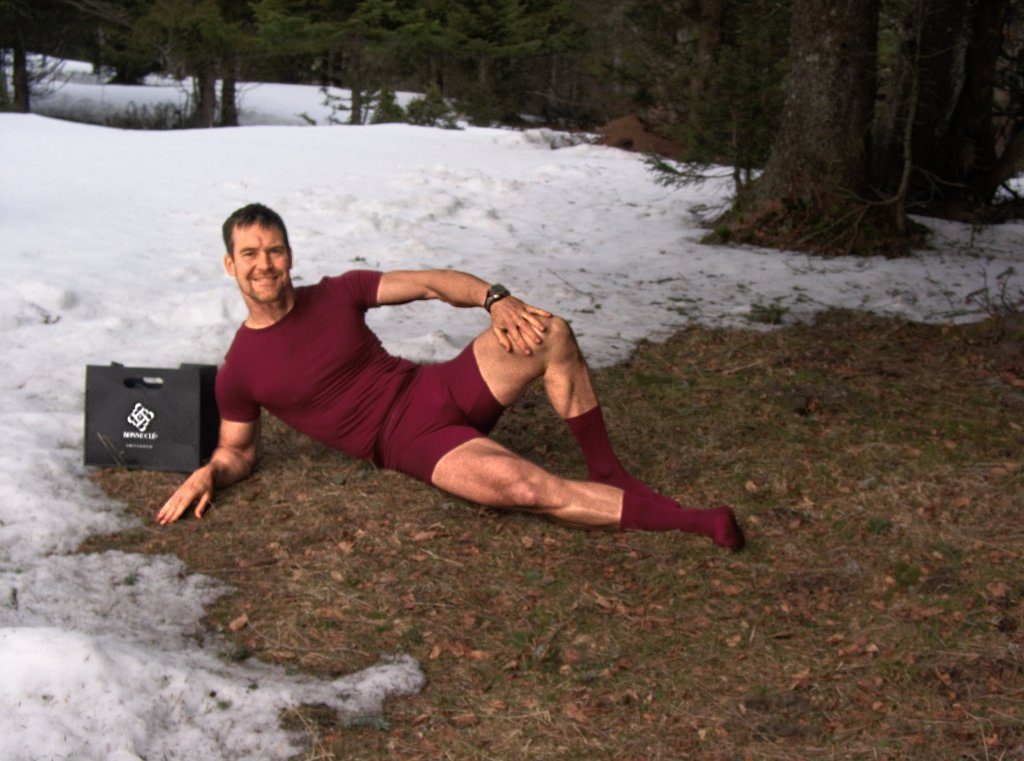 My visual impression of the three-piece set with its muted burgundy-red colour and the slightly shiny texture of the fabric, can be best phrased as unpretentious elegance. The shirt, boxers and socks are perfectly matched and form a consistent ensemble. Each item carries the brand's logo embroidered in a visible but not too ostentatious place. The cut is fitted and body-accentuating, with very short sleeves that are tight around the shoulders and leave the upper arms free. What really stands out positively is the length of the T-shirt. As a tall person (185 cm = 6 ft 1 in) without a big chest I often face the dilemma of having to choose between either a wide and long "potato bag" or a fitted shirt that ends at my navel. Not so with this Bonne Clé shirt! Despite having chosen size M, my lower back stays nicely covered; the lower hem of the shirt doesn't ride up.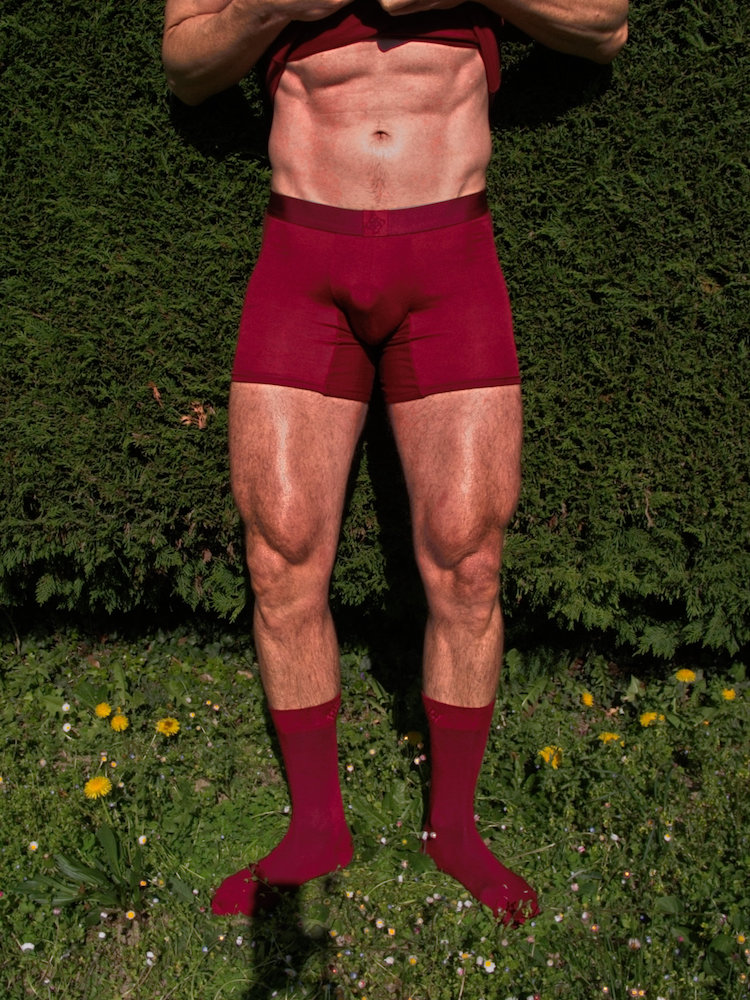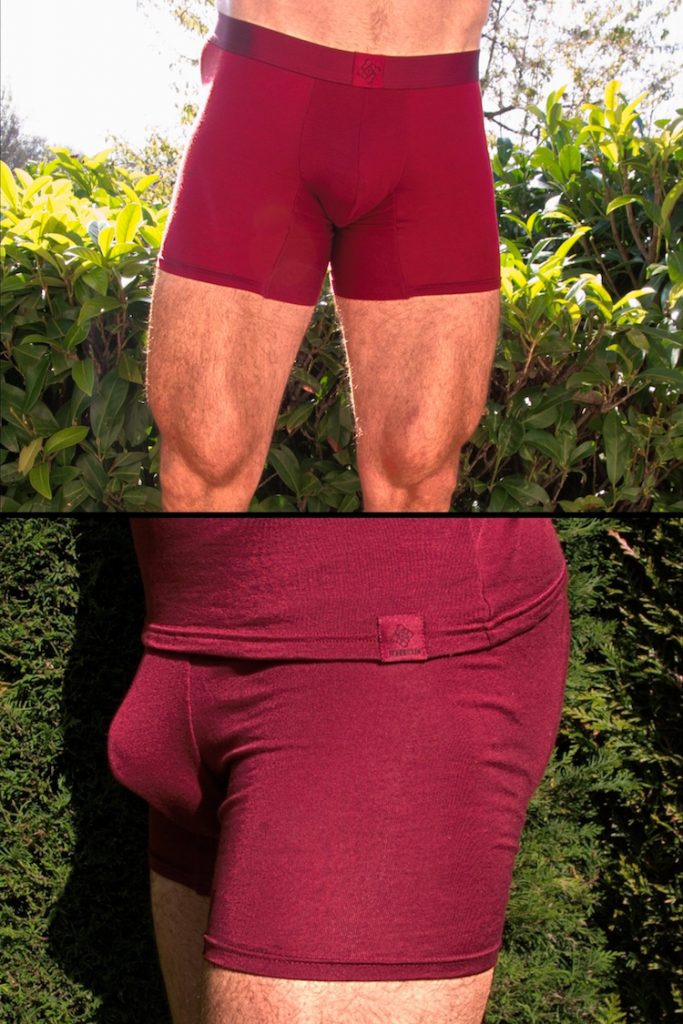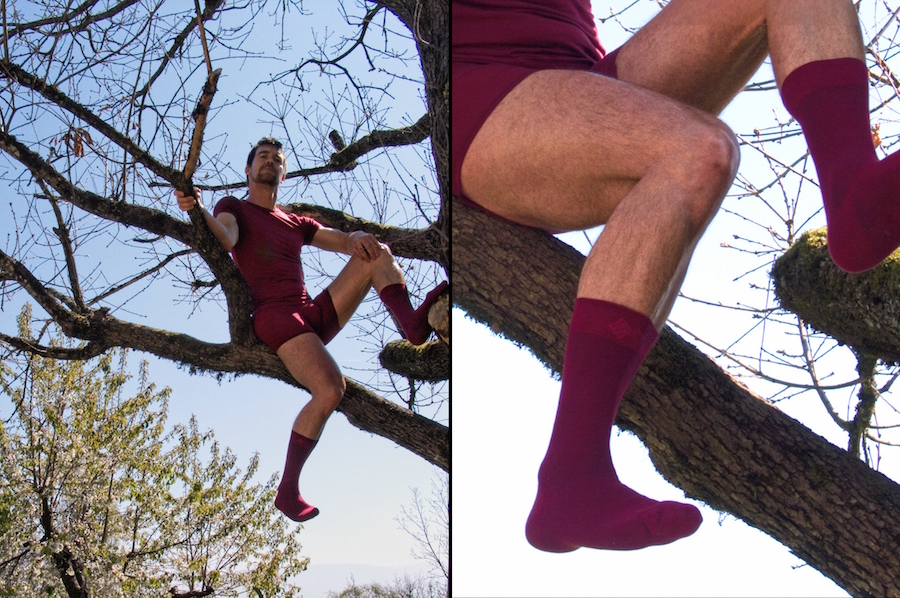 All three parts of the set are made of soft, very light-weight fabric, pleasant to wear on the skin. In the case of the T-shirt and the boxers it is a composition of 65% Tencel® (an organic fibre made of wood cellulose in an eco-friendly process, known for its moisture-absorbing and anti-bacterial qualities) and 4% elastane for body-hugging stretchability. The socks are made from Bamboo fiber, probably also with some elastane (not stated anywhere) because they adapt perfectly to the shape of the feet. All items carry the FSC (Forest Stewardship Council) label certifying that the material originates from sustainable forestry.
Bonne Clé's products are made in Europe (the socks in Turkey). The manufacturing quality of my samples is very thorough with solid, precise seams. The two ends of the boxers' waistband are neatly covered underneath a sewn-on label featuring the brand's logo.
In summary, I am very happy with this underwear set. If you like underwear with a fitted cut, a classical look and comfortable, functional fabric, this is for you. The easiest way of buying Bonne Clé products is through their own website. The prices (42 EUR for the T-shirt, 32 EUR for the boxers, 10 EUR for the socks) are not at the low end of the scale, but in view of the excellent quality I find them justified and still moderate.
The website provides a size table, which for the bottoms seems a bit odd to me: with my waist of 78 cm (30.7 in) I would be pointed to size XL whereas the sample of size M fits me comfortably. As a buyer I would seek advice from the customer service.
We are very grateful to Bonne Clé for letting us discover and lay our hands on their luxurious collection.