Written by Ore P.
Summer has begun and for the perfect beach day, fashionable and comfortable swimwear is required. Whether you want to enjoy the sea, sun or warm weather, we have you taken care of with 7 of the best men's swimwear for summer 2022. Take a look at our list curated by Men and Underwear – The Shop.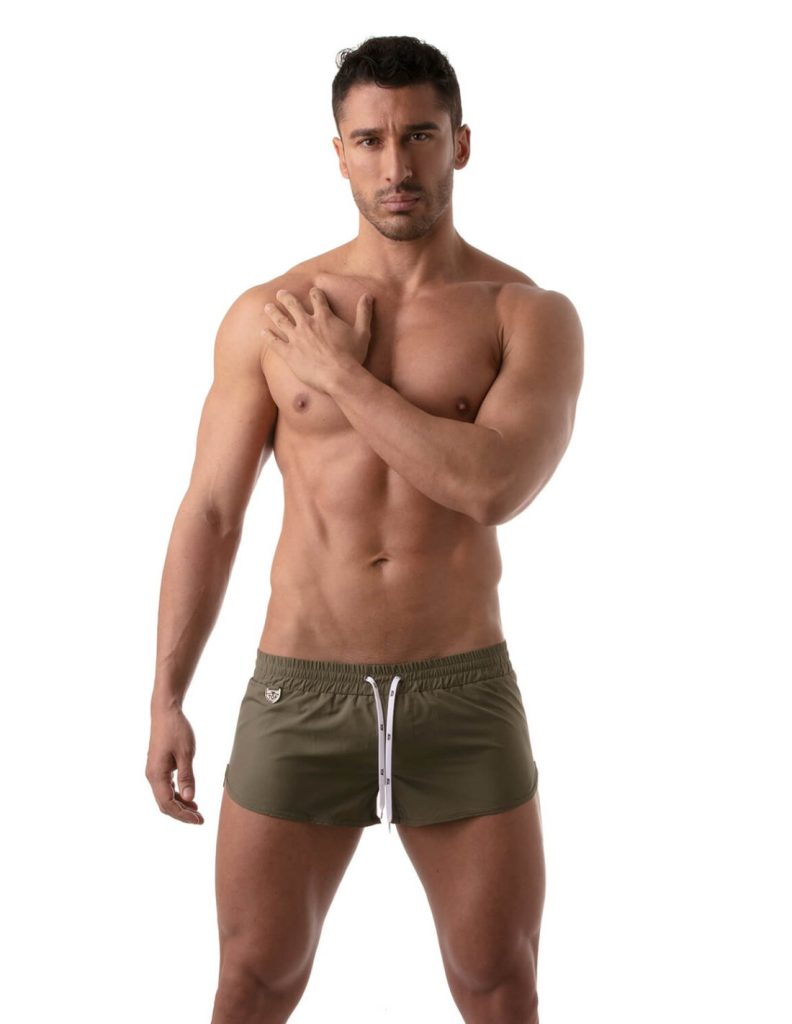 Incredible sexy and minimalist. The new Beach Swim Shorts by TOF Paris is a new take on classic swimwear shorts made in a low-rise style, with very short legs, seamless rounded sides and a back pocket. The waist is elasticated with drawstrings for a custom fit. The front has an elegant metal tag with the logo of TOF. Sleek and sophisticated with the right amount of sexy, these swim shorts are perfect for the beach, the pool, the gym, or casual wear for your holidays. They come in three fashionable colours: red, black and khaki. Retail price: 49€,  $51.14, £41,50.
In addition to swim shorts, the second new line of TOF Paris is the Floral Swim Bikini. This collection features low-rise briefs in a beautiful floral print in two colours: pink and yellow. The fashionable pattern with the monstera leaves in various colours is an eye-catcher! Perfect to wear at the pool and/or the beach these men's bikinis have drawstrings for a custom fit around the waist. Retail price: 49€, $51.14, £41,50.
The Free Style Mini Briefs of CODE 22 are one of the sexiest swimwear designs of this season! This super low-rise swimwear is made from a top-quality polyamide blend and fast-drying fabric. We are sure that with these mini briefs all eyes will be on you! Now is available in two fashionable colours in our store: grape and sky blue. Retail price: 45€, 46.97$,  38.11£.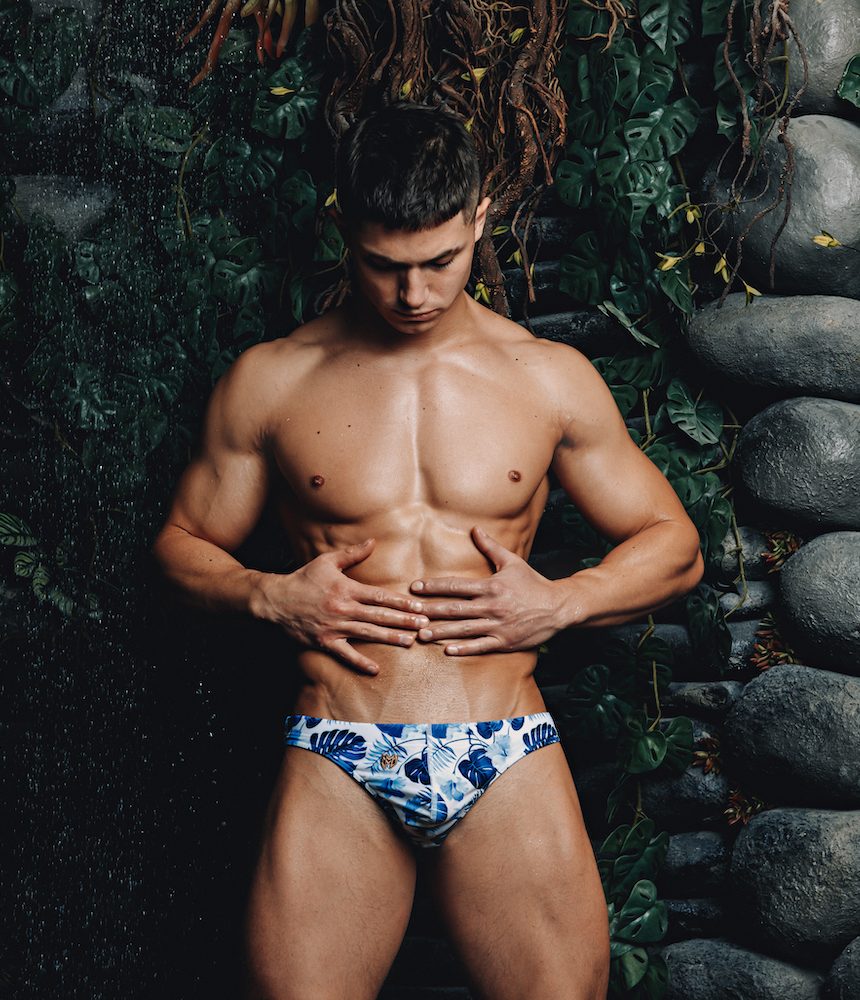 Today tropical prints are a trend in underwear and swimwear fashion. Floral swimwear adds a sense of fun and put you in a very summery mood. Based on this, the Marcuse Forrest Swim Briefs are the perfect choice for this summer! This swimwear is inspired by nature and desire and features an eye-catching print with leaves and flowers in blue hues. Retail price: 41€, 42.79$, 34.72£.
Boost your confidence with something innovative and sexy. The Medley Swim Briefs feature a classic swim briefs shape but with a CODE 22 twist: the pouch is made with the Power Shape system. Power Shape is an engineered pouch that fits the male anatomy with a keyhole and foam padding for a rounder, fuller look. Everybody is going to notice your impressive bulge in this enhancing men's swimwear! Available in three colours: pink, green and blue. Retail price: 50€, 52.18$, 42.34£.
In addition to swim briefs, the Medley collection also includes swim shorts in the same hues. The Medley Swim Shorts are classic, athletic swimwear that features a retro style with a double stripe detailing on the sides and pockets. The lining on the inside of the shorts has an anatomical shape, is made from a fast dry, polyamide mesh, and will keep you protected and cool. Retail price: 57,50€, 60.01$, 48.69£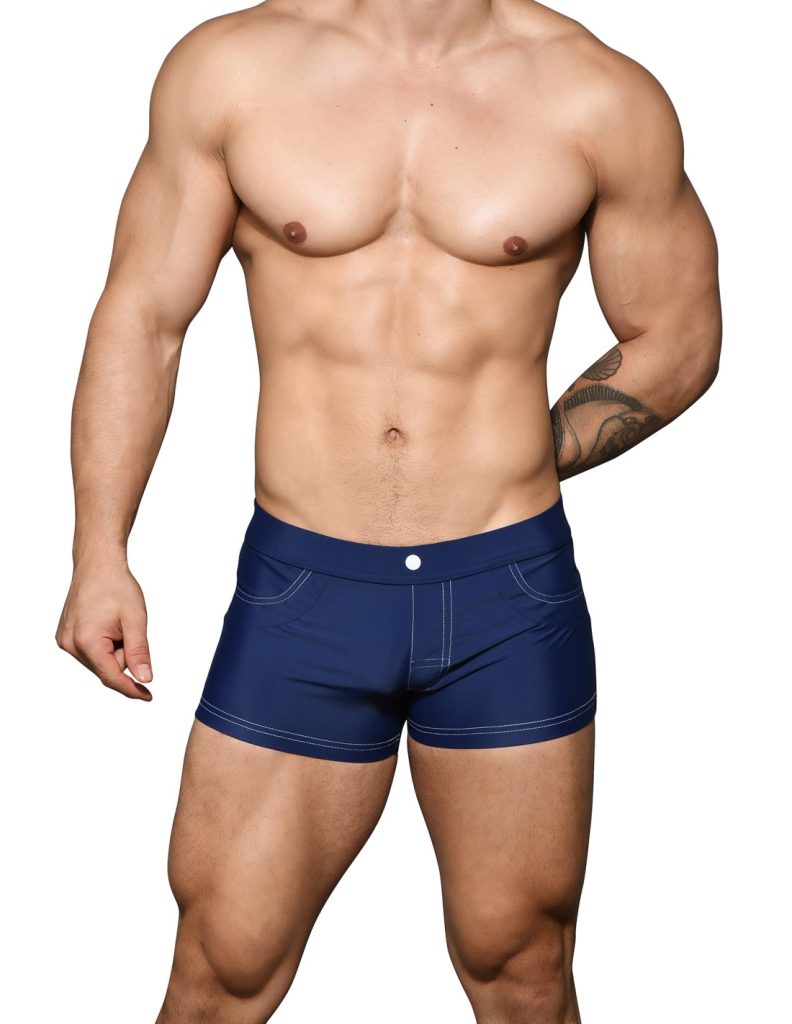 Experience the glamour and sex appeal of the French Riviera with the stylish Andrew Christian Riviera Swim Trunk. This is a slimming, form-fitting cut, and will quickly become your favourite pair of trunks. Sleek, sexy, and sophisticated, perfect for the pool, the beach and any kind of water sports! It's available in vibrant red too. Retail price: 49€, 51,14$, 41.50£.