The wait is over! The time has come to announce the winners of our 8th Annual Men and Underwear Awards. We'd like to thank you all and every one of you for voting and congratulate all nominees and winners. On with the show!
The biggest award of the year, that of Best Brand, goes to Andrew Christian. The popular American brand returns to claim this title again after two consecutive years losing this award to Calvin Klein. Andrew Christian is a perfect representative of new trends and new styles that came in place over the last few years. Following the general fashion move towards diversity and inclusion, Andrew Christian stood up as a pioneer, again, in the men's underwear industry setting trends for smaller brands. The voting results in this category show how much bigger the men's underwear industry has become. Andrew Christian took 17.1% of the votes, followed by Greek brand Walking Jack which took 14.9% and C-IN2 with 14%. In the "other" category you added another 22 brands to the ten we put forward for the award of this category!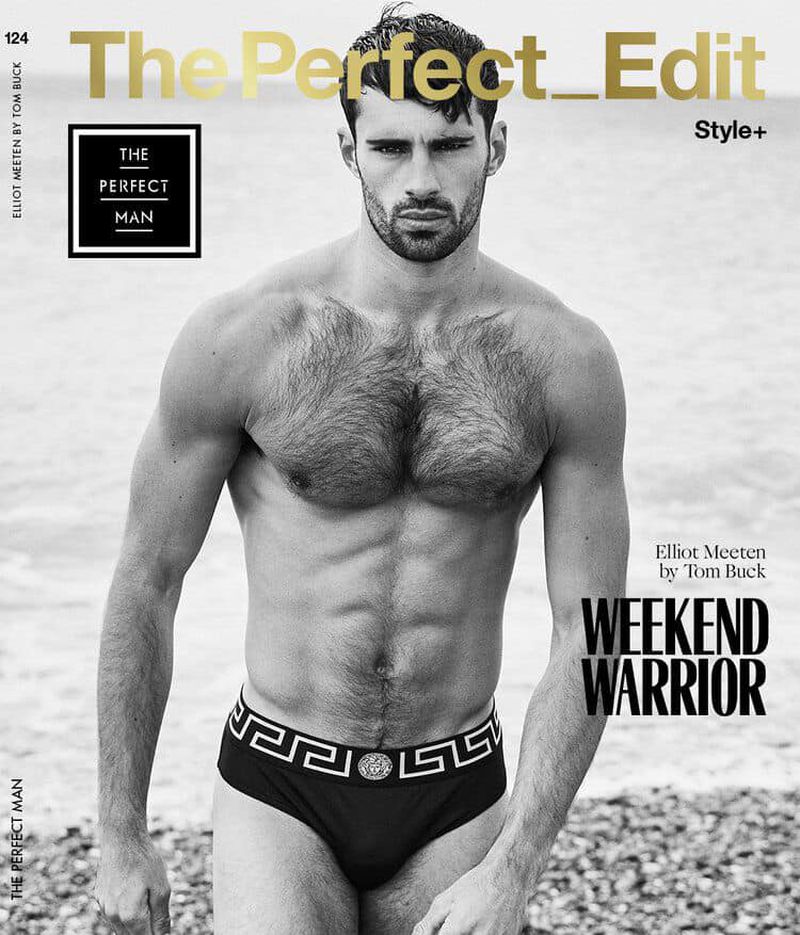 The winner in the Best Model category in our 8th Annual Awards is Elliot Meeten! One of the most sought after top models in fashion, Meeten, is currently signed with Chapter Management in London (mother agency) and The Society Management of New York, Marilyn Agency of Paris, Independent Model Management of Milan, Brooks Modeling Agency of Amsterdam, Sight Management Studio of Barcelona, PMA of Hamburg and Priscilla's Model Management of Sydney. In 2021 he worked on a number of editorials and advertising campaigns including those for Sunspel Activewear and Dolce & Gabbana swimwear. He won this category taking 23.6% of the votes, followed by last year's winner Filip Fusco with 21% and Charlie Matthews with 15.3%.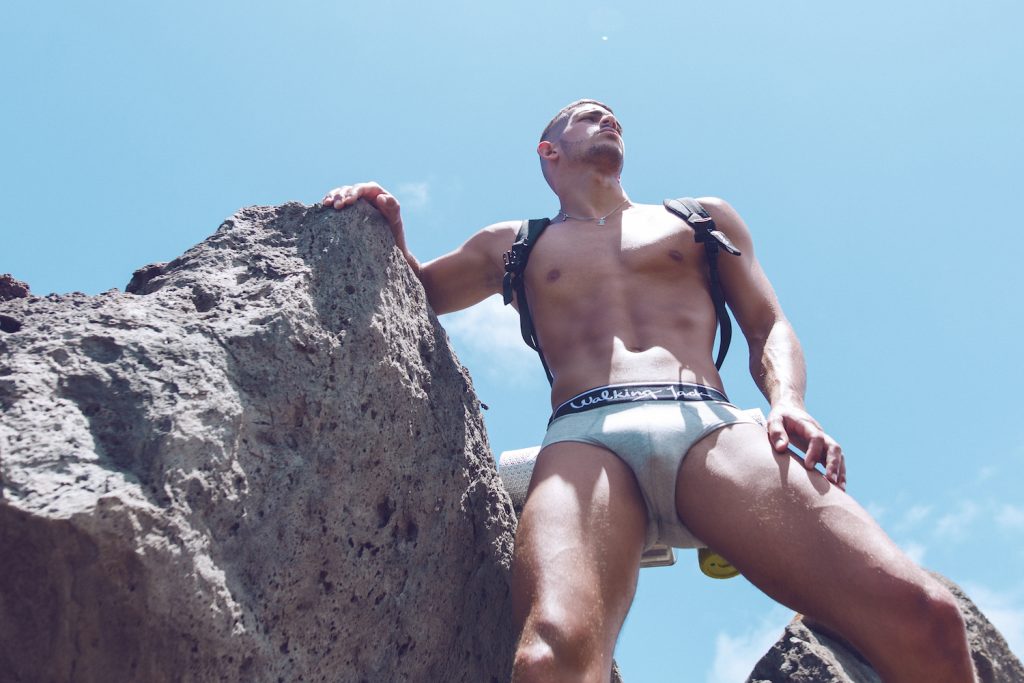 The Best Underwear/Swimwear campaign Award this year goes to Walking Jack! The Greek brand is awarded for the third year running in this category, this time for the amazing work they did with model Loren and photographer Adrian C. Martin in the Canary Islands for their Ash Collection. The photos of this campaign travelled the world and appeared in a huge number of publications, shops and media. Walking Jack received 26.8% of the votes, followed by Teamm8's Skin Collection campaign with 12.8% and a very close third CobianC swimwear campaign for their launch with 12.7%.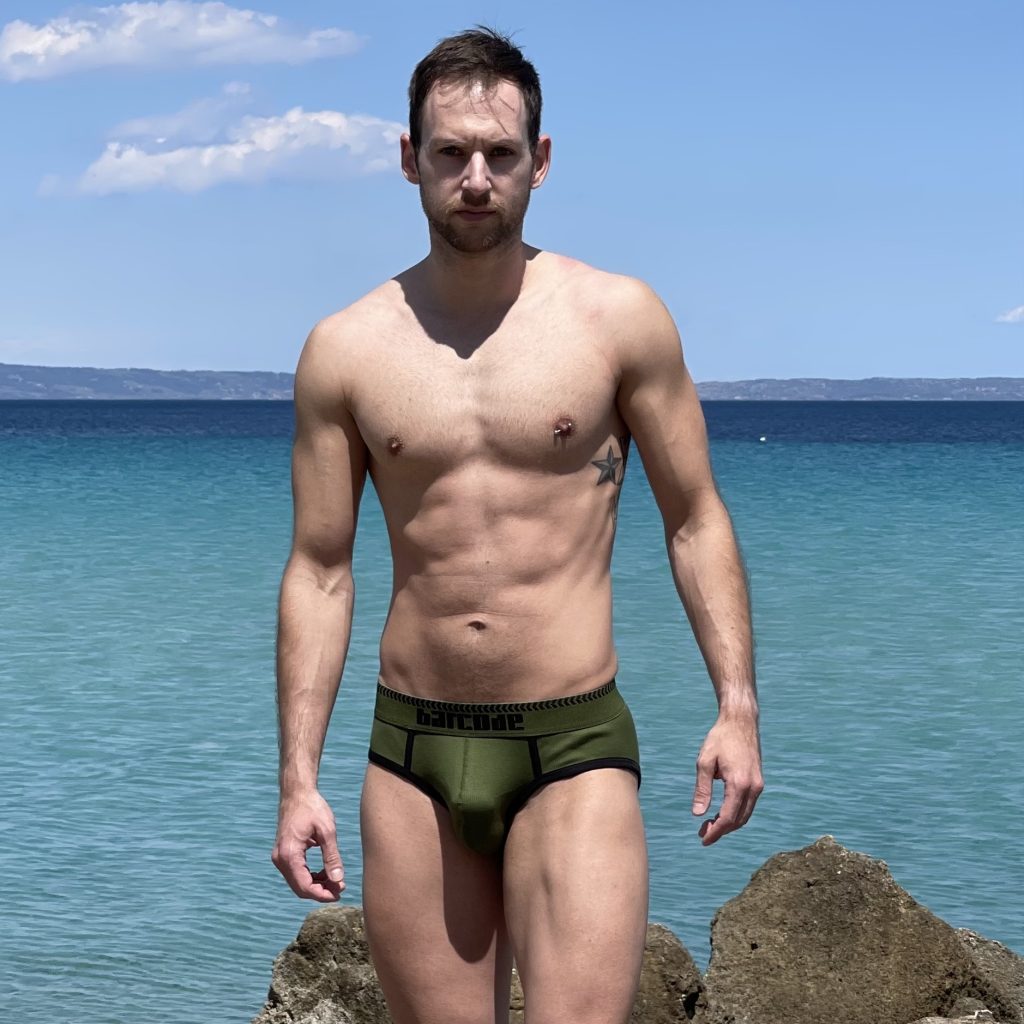 Very proud for the winner in the Best Model in Underwear or Swimwear campaign, who is none other than Stathis Kapravelos for his work promoting the Barcode Berlin Solger underwear collection for us, Men and Underwear – The Shop! This is the four consecutive win of Stathis in our annual awards and we couldn't be happier for him and more thankful to you for voting for him! This guy is a dream to work with and his lovely character shines through every work he does. We are extremely lucky that he is around and very grateful that he is up and ready whenever we need him for a new shoot! Stathis received 38,2% of the votes, followed by model Nick Sandell for his work for C-IN2 with 17.6% and Cuban born Jorge Cobian for his campaign of his own brand CobianC with 16.3%.

We are even more proud for the winner in the next category of our awards, the one of the Best Shop. This year our very own shop won this category and we couldn't be more thankful to you for your votes and support. 2021 has been a very challenging year for all shops all around the world but your continued support, kind words, recommendations and orders kept us going and growing! A huge thank you to all from the bottom of our hearts! Men and Underwear – The Shop received 40.4% of your votes, followed by Aussiebum's eShop with 16.1% and International Jock with 13%.
View this post on Instagram
Actor Henry Cavill is the winner of the Most Sexy Man category in our Awards! Cavill who plays the charming Geralt of Rivia in the Netflix fantasy series The Witcher received 30.5% of your votes leaving Australian actor Chris Hemsworth (6 times winner of this category in the eight year history of our Annual Awards) in the second place with 20.7%! In third place, musician Maluma took 12.2% of the votes.
Congratulations to all winners and nominees and many thanks to all our readers who took the time to vote in our awards!