It's that magic time of the year again! Christmas is a season that we can show our love and our appreciation to someone with a special gift. To give you some ideas for Christmas Day, we have prepared a list of little presents that you could give to your most loved men in your life! Below you can find a list of items from our shop. Despite the fact, that underwear makes the best gift, we have included some other stocking fillers for you. Have a look at what we think is the list of the 9 best present ideas for the festive season: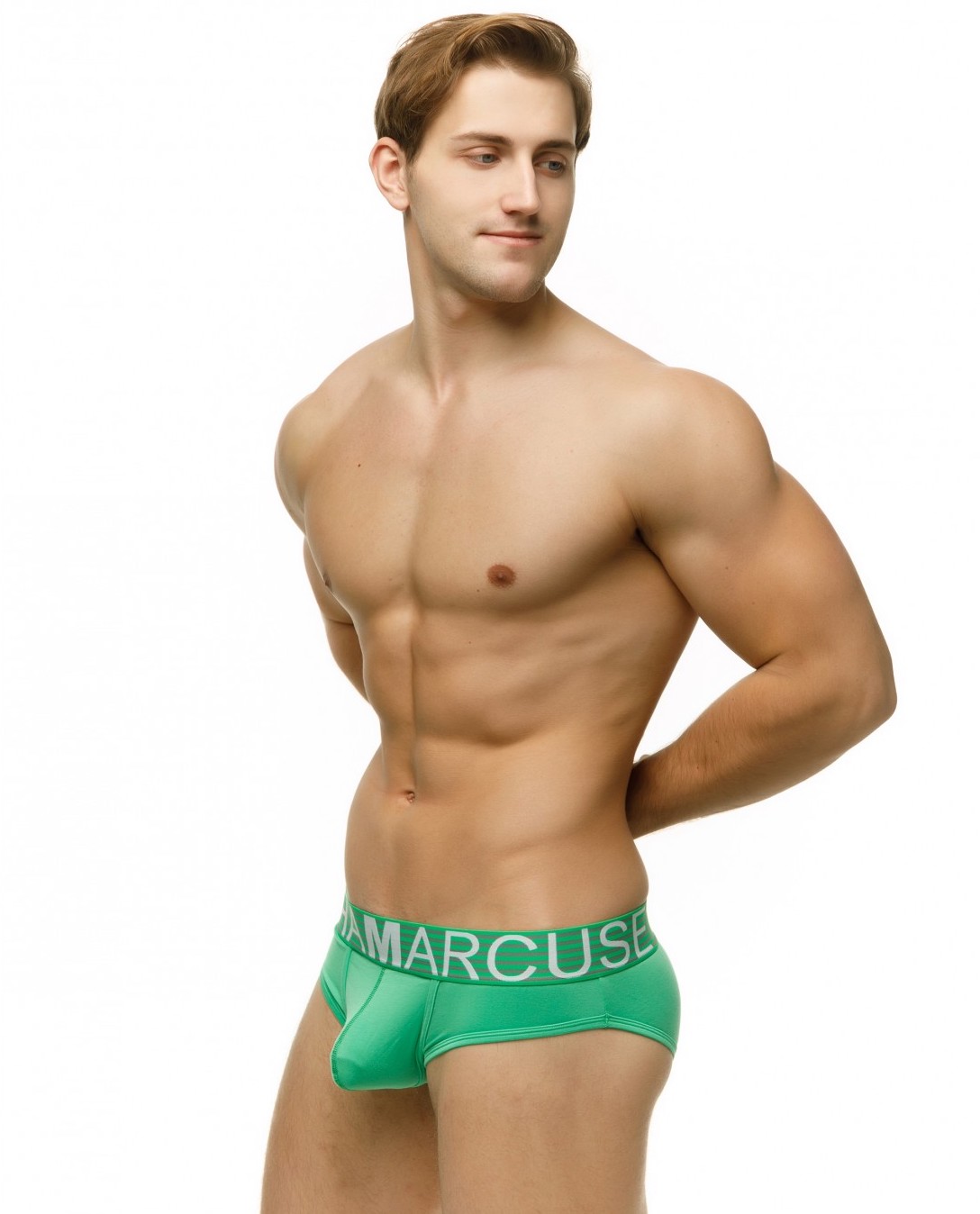 Christmas is all about bright, sparkling colors lighting up the long winter nights. Green, in particular, is a colour that can instantly put you in the holiday spirit. According to some traditions, the green colour often symbolises money, luck, and good health. Consequently, the vibrant green Brighten Brief of Marcuse could be the best choice for someone for whom you wish to be lucky and happy. This bright brief is made from a high quality fabric and is perfect for every day wear.Price: 13 euros, ~$14.92, ~£11,13.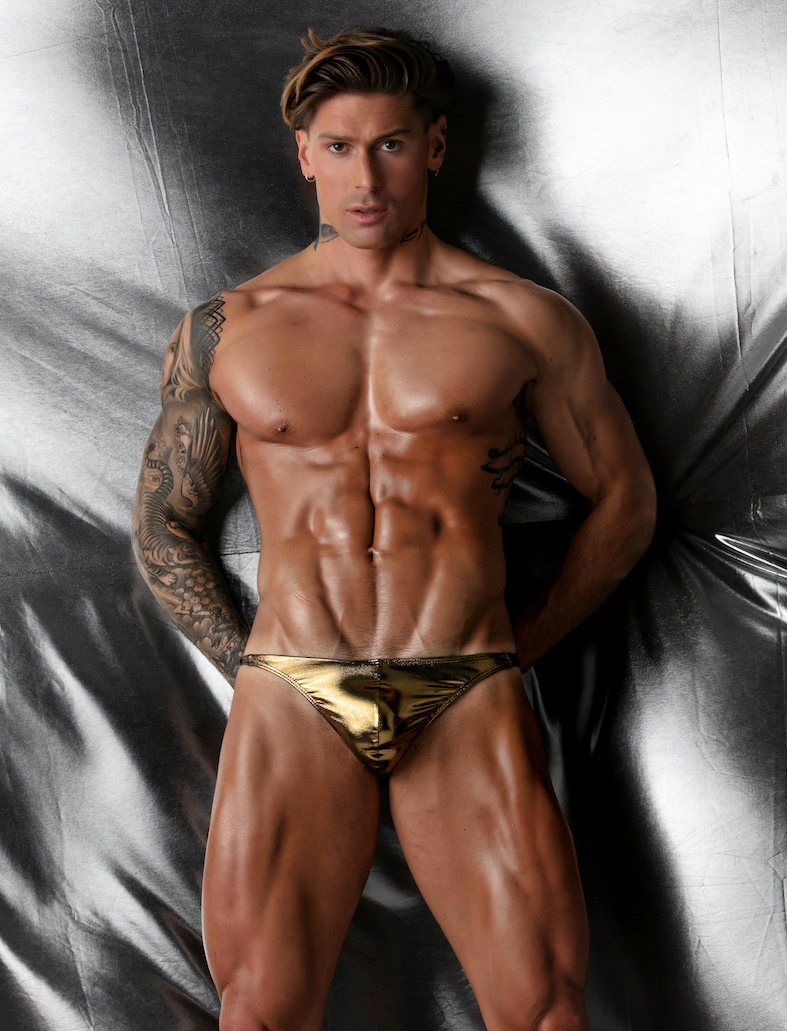 Bright gold is an oft-used representation of the sun and the falling star of the Christmas night and is used at Christmas time to bring light into the darkness. In addition, gold is used to convey wealth, prosperity and glamour. So what could be better than a gold underwear as a present for this season? Choose the shiny Metal Bikini by TOF Paris, a low rise underwear that is offering minimal coverage front and back and is made from a stunning golden aluminium foil coated fabric. The beautiful metal is a timeless, popular holiday gift. Price: 35 euros, ~$40.18, ~£29.97.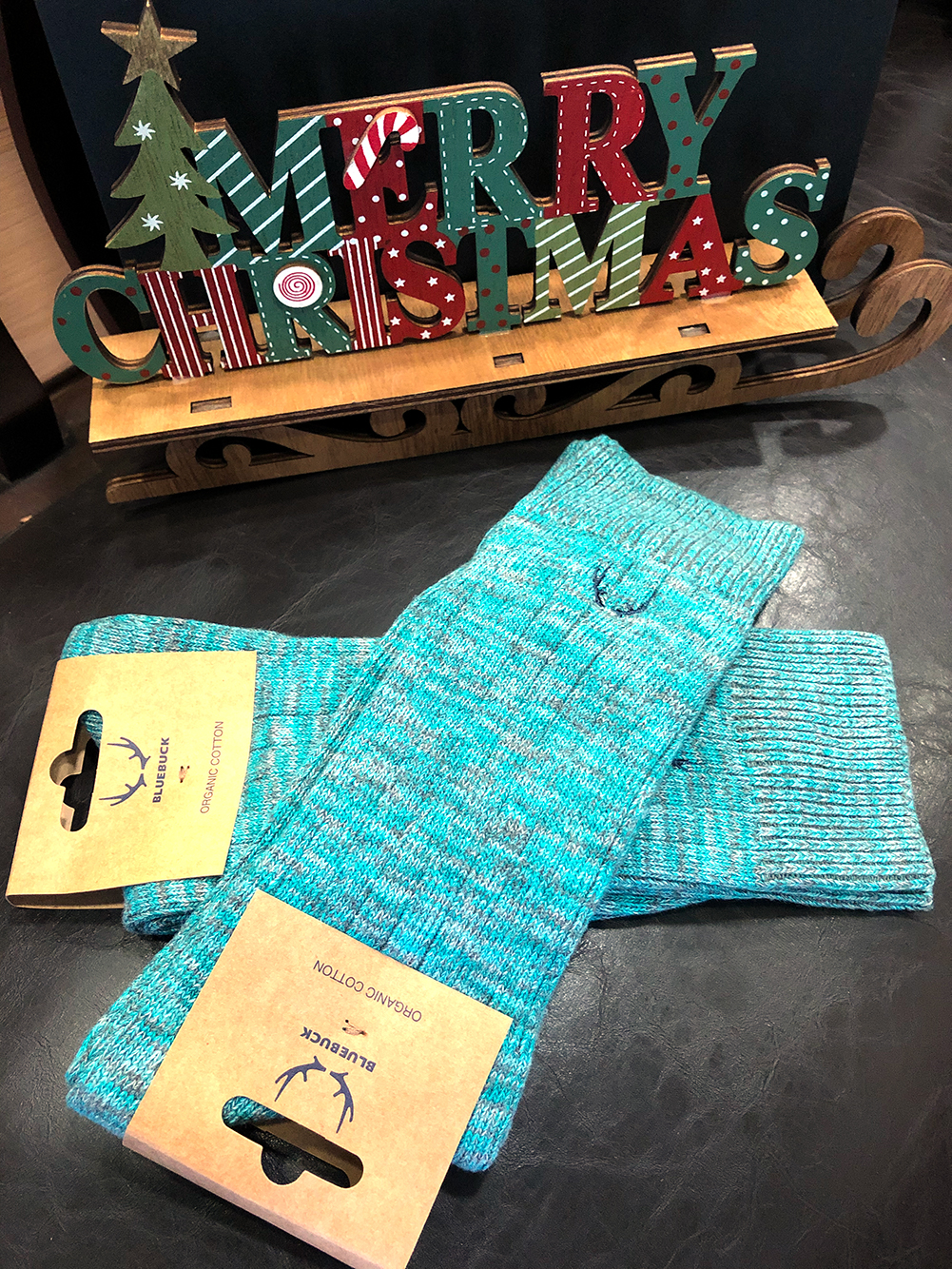 Step into seasonal cheer with these special socks for the special people in your life! If you had in mind for something practical, comfortable and cozy, you can wear around the house but also being able to wear outside, then Bluebuck's 5 Yarn Socks in green melange is what you are looking for! Made from organic cotton yarn of different colours, this construction creates an amazing effect that looks great! Price: 15 euros, ~$17.22, ~£12.84.
A "Sweetheart" for your sweetheart! Another green underwear that would make a great present this season is the Sweetheart Boxer by Adam Smith. The design features a loose fit style, with a functional button fly for easy access when nature calls. This classy boxer short is perfect to lounge in around the house at Christmas time. The overall style is comfortable, offering a fit without any restriction, perfect to relax in. Price: 37.50 euros, ~$43.05, ~£32,11.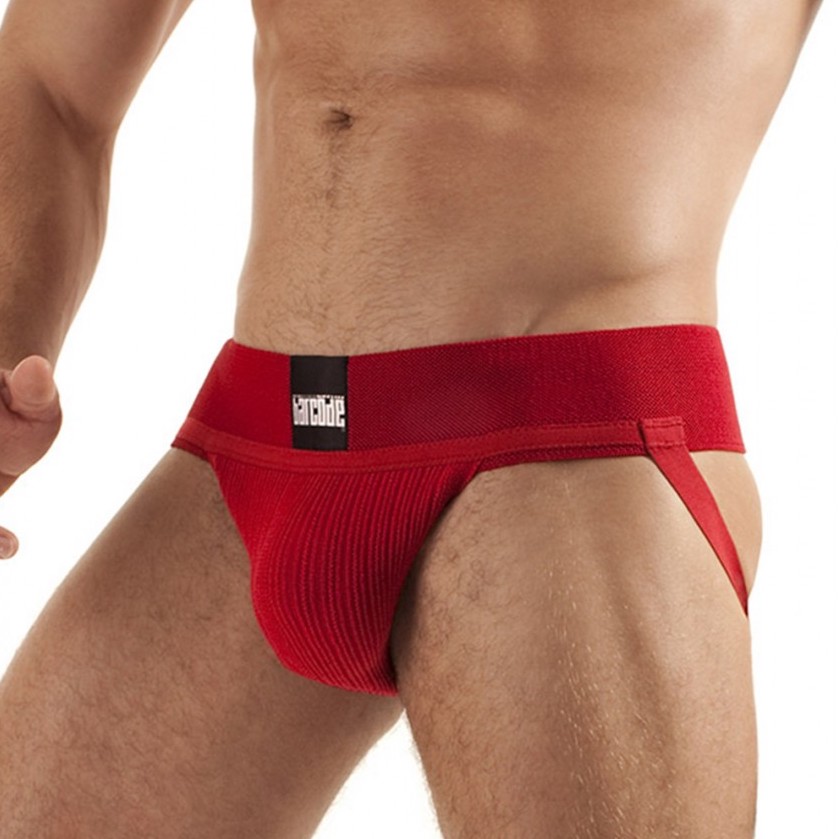 One more vibrant red gift suggestion, but a sexy one, is the Sergey Jockstrap by Barcode Berlin. A great design based on the original No10 of BIKE! It is tough and sturdy and made to last longer and withstand heavy duty. Undeniably, one of the best jockstraps in the world today! Price: 25 euros, ~$28.70, ~£21.41.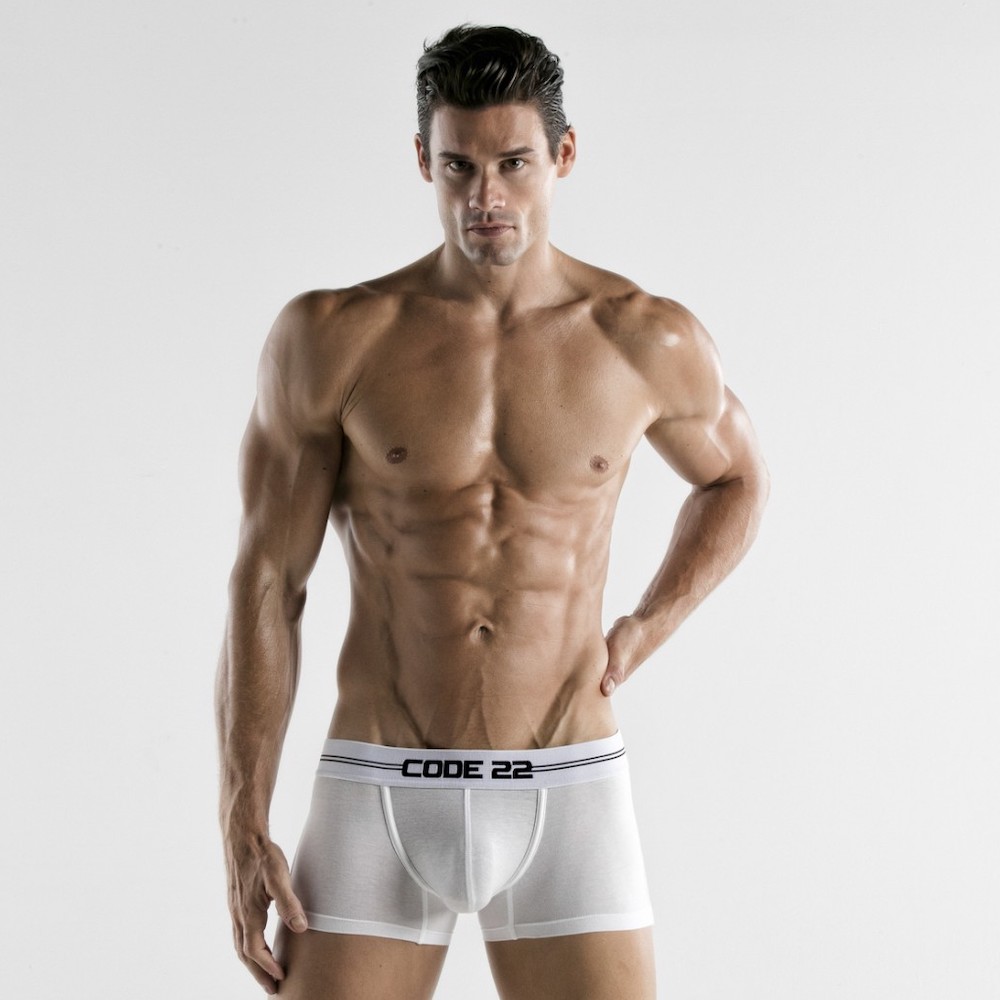 What is more Christmasy than a blanket of fresh white snow? White also represents purity and the triumph of good over evil, two powerful themes at Christmas time. The white Essential Boxers of Spanish brand CODE 22 are very comfortable and elegant, made from the finest modal, cotton and elastane mix fabric. Easy to wear everywhere, these boxers are a perfect gift for him. Price: 20 euros, ~$22.96, ~£17.12.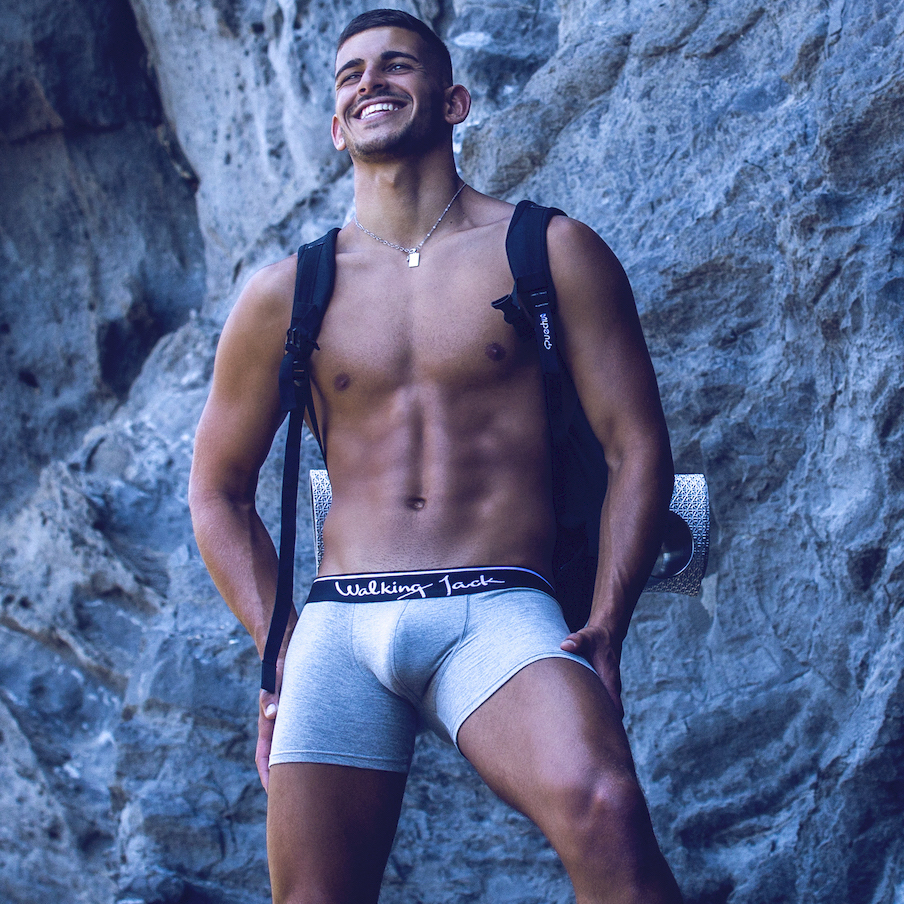 One more, very elegant, pair of underwear that would make a great present this season, is the classic Ash Boxers from Walking Jack. These trunks are very comfortable and made from top quality materials so rest assure you are getting a nice present he will definitely appreciate and enjoy! Price: 23 euros, ~$26.40, ~£19.69.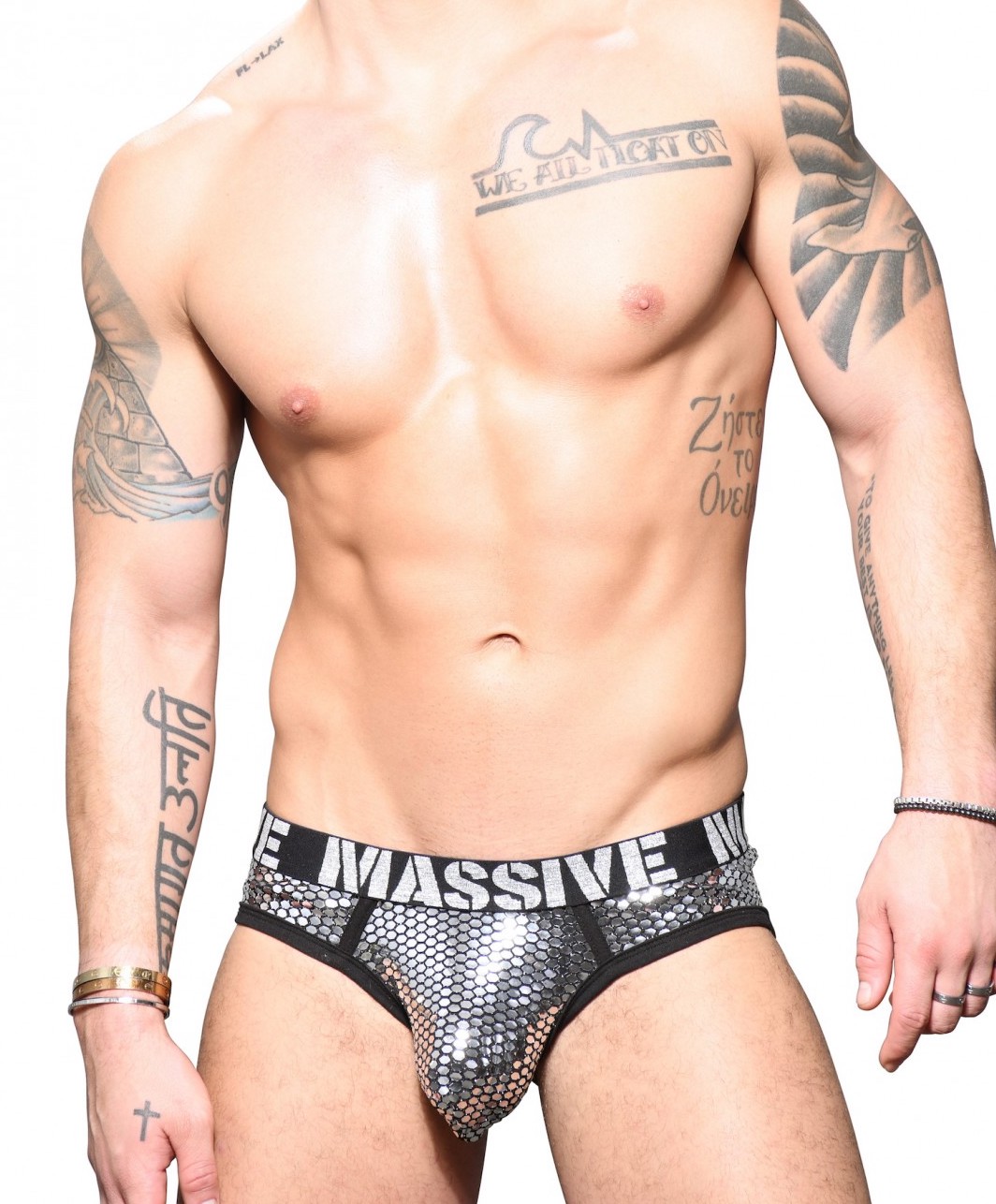 If you had your mind set on something a bit more sexy, then the Massive Glitz Brief is another great option. This brief by Andrew Christian features a fabric made with shiny scales and a glittery logo waistband that are sure to make him stand out. We are sure that this underwear will put a smile on his and your faces! Price: 30 euros, ~$34.44, ~£25.69.
If you want to facilitate your loved one with something practical for Christmas, then a wallet is the best stocking stuffer for this season. Choose the vibrant Unicorn Wallet of Andrew Christian, a beautiful, fun accessory and don't be surprised if you get squeals of  joy when he opens his present! Price: 25.50 euros, ~$29,27, ~£21.83.