Underwear review for the Lace Brazil Brief of Body Aware by Brian
I cannot think of a fabric that represents gender identity as much as lace. Delicate and soft, it suggests femininity in many forms, being virginal, tempting, and seductive. I have long been interested in wearing lace myself and will even confess to having purchased and worn women's lace panties in the past, just to satisfy that curiosity and interest. As our collective understanding of gender evolves, however, and we all have a clearer and more expansive understanding of gender identity and expression, I have noticed a broader perspective emerging in men's underwear, with more and more designers exploring fabrics and designs that were once typically reserved for women. And among these new styles and designs are lace briefs and thongs for men.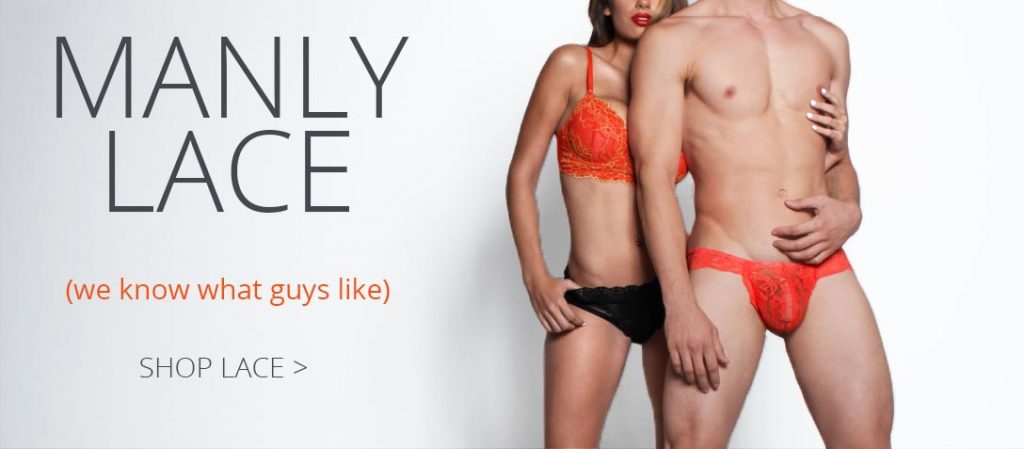 Located in both the USA and UK, Body Aware has pushed the envelope for men's underwear for decades, and lace has been a staple in their collections long before these new trends emerged. The newest item in their lace collection is the Men's Lace Brazil Brief, a scalloped, airy brief with a great pouch, a cheek enhancing back, and a great floral, lace design.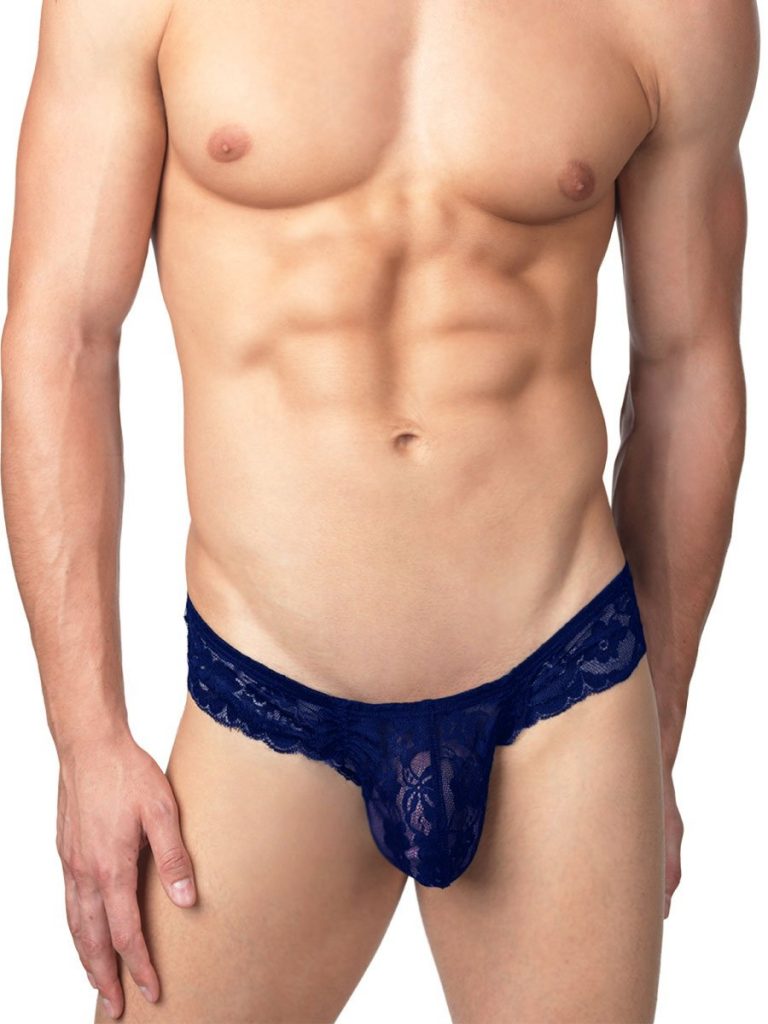 Body Aware's products have always been characterized with great, bold, and expressive colors, and the Lace Brazil Brief is no exception. It is currently sold in navy, purple, and red, and each of them a rich, saturated hue. The brief feels like a perfect blend of masculine and feminine, with a cut, design and pouch clearly made with a man's body in mind, but still with the dainty, delicate feel that usurps traditional notions of masculinity and femininity.
Despite the more expansive opportunities we have today for gender expression, specifically in relation to men's underwear choices, I must say wearing this brief still feels daring and transgressive, which I personally love. Putting these on for a day makes me feel bold and confident in a new way, all the while providing a comfortable and gentle feeling under my cloths. And this brief is good for all day wear. The lace provides great circulation, and there is enough spandex for a resilient stretch that feels supportive and comfortable all day, without giving way to any sagging or bunching.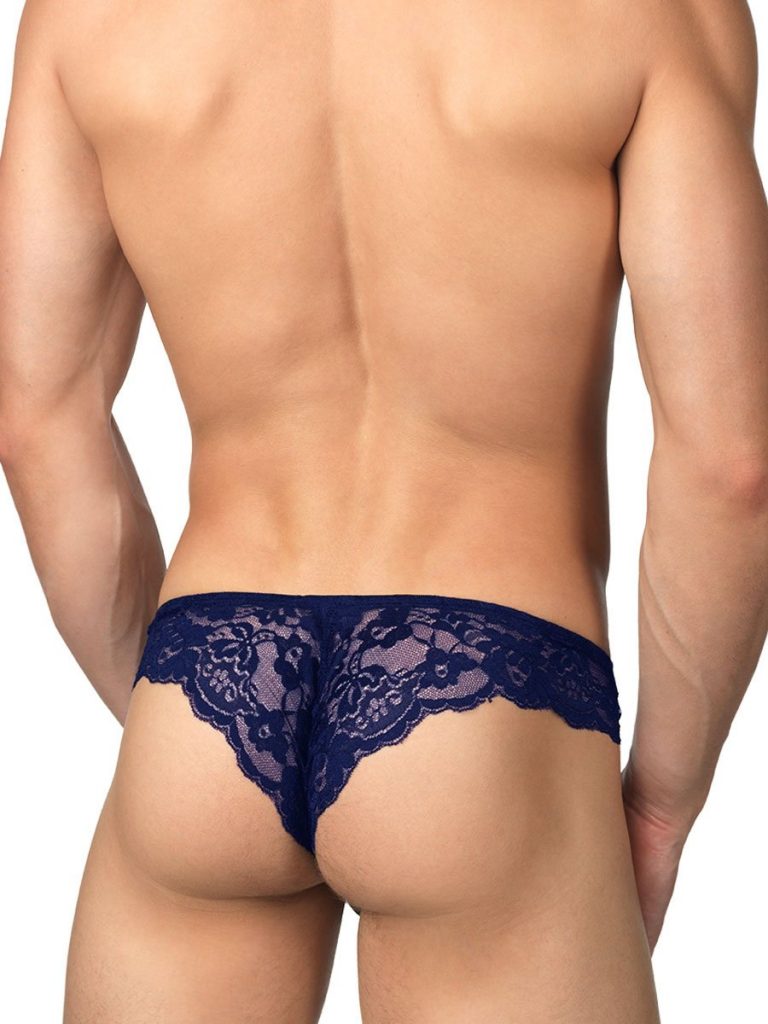 I recommend Body Aware for any man looking for something beyond the ordinary. Their products are well-made (though I do find their sizing inconsistent), playful, colorful, and creative. The Lace Brazil Brief is yet another way they have challenged normal conceptions of masculine and feminine. It's also a brief that has comfort in mind. This lace brief can help you feel confident, playful, flirtatious, and maybe even a little transgressive, but also comfortable. Important to remember, too, that lace is nice to touch, so whether your own figure tips or those of your partner, they are also an invitation for touching. If any of that sounds fun to you, I recommend you give it a try!