Writen by Ore.P.
One of my favourite colours, that gives special style and elegance to men's underwear is khaki. This year, this colour is a trend in fashion and is worn by all ages in many designs and types. Many men prefer to wear khaki underwear and swimwear, as it's easily matched with other colours and gives them a warm and classy look. There is a wide variety of khaki underwear from many famous brands, such as Adam Smith, Andrew Christian, Barcode Berlin, Code 22, Clever and others.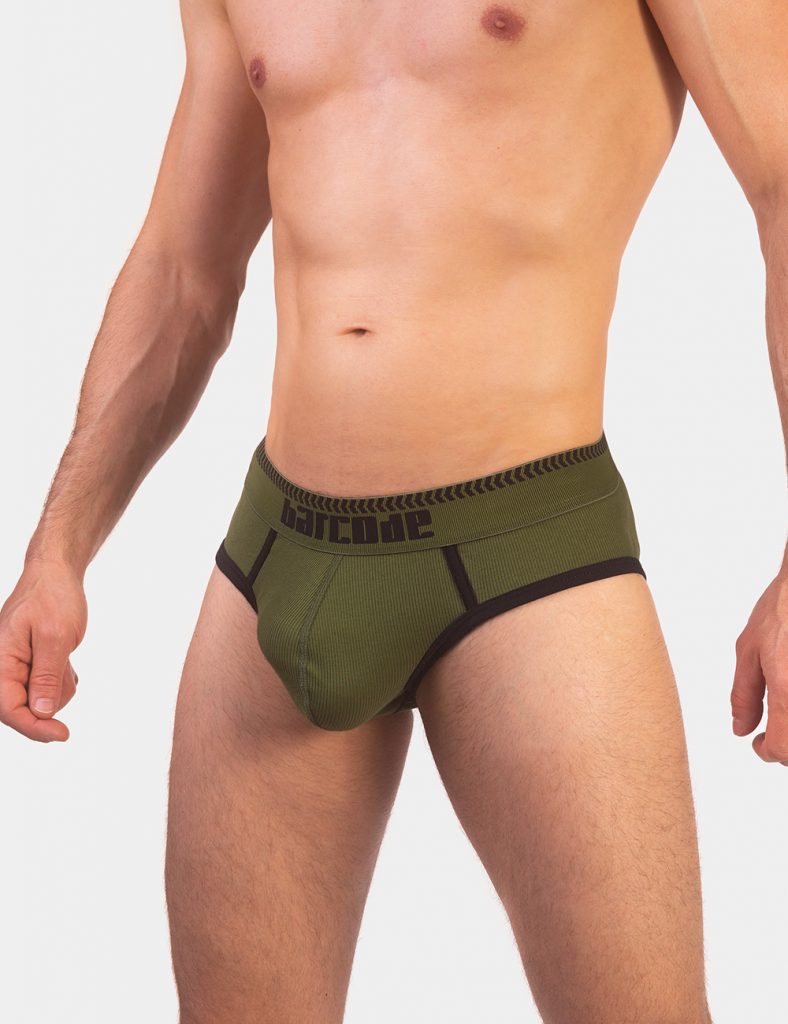 The Solger Briefs by Barcode Berlin is a low rise pair of khaki briefs with black detailing, designed with a roomy pouch, made from ribbed cotton based fabric. This style is probably one of the most comfortable Barcode Berlin briefs you have ever worn, featuring a soft and spacious pouch matched with soft waistband. Inspired by retro styling, these briefs have wide sides and the logo of Barcode Berlin in the centre of the waistband with an arrow pattern running all along. This khaki brief is stylish, easy to wear, with a contoured and single ply pouch, perfect for everyday wear, the gym or any other intense activities.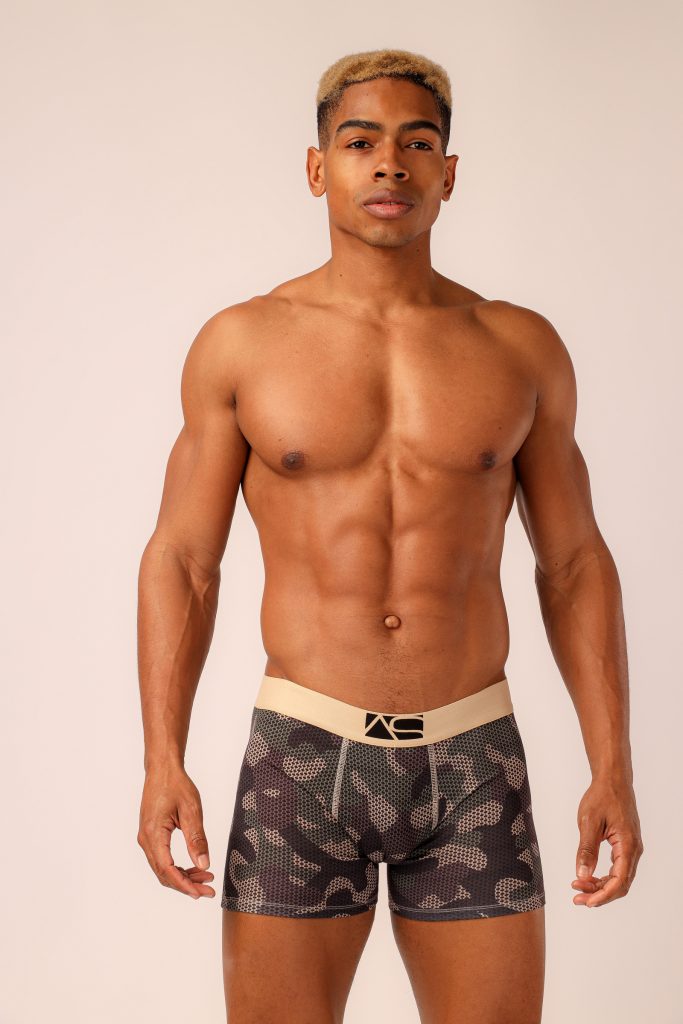 The Adorable Trunks of Adam Smith is a pair of boxer briefs in a camouflage print. In this underwear, khaki combines very elegantly with the other colours and offers a vary special, unique style. Made from a top quality polyester and elastane blend, these boxer briefs are going to put a smile on your face when you put them on. The pouch is contoured to give you space and keep you comfortable and supported throughout your day.
The latest underwear in a popular camo print by Andrew Christian! It's never been so easy to stand out and blend in at the same time. Despite its camo print, the extremely sexy new Camouflage Brief will ensure that all eyes are on you. Plus, with the help of the Andrew Christian's signature waistband and built-in Almost Naked pouch, you'll feel like you're not wearing anything at all! Because low-vis designs mean high sex appeal!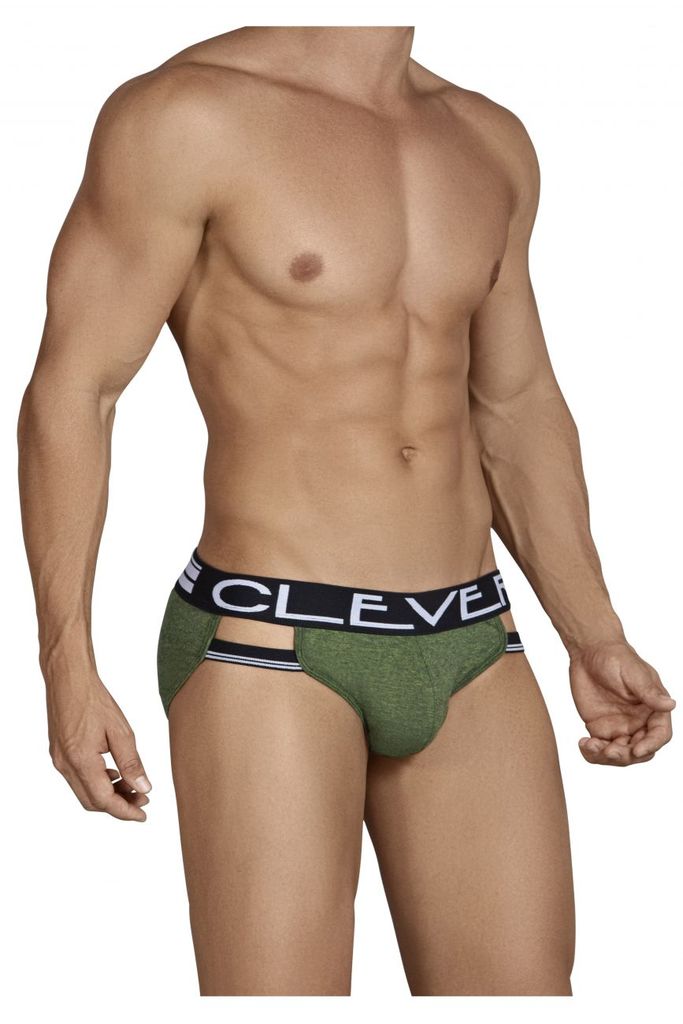 One more innovative briefs design by Clever Underwear. The Nomada Briefs feature a seriously CLEVER technology that went into the construction of this contemporary style. These briefs are made from a stretch cotton blend fabric, designed to stay fresh for longer. The ergonomic fit is absolutely perfect with a contoured pouch at the front, full support and coverage at the back and sides that hold together with narrow straps.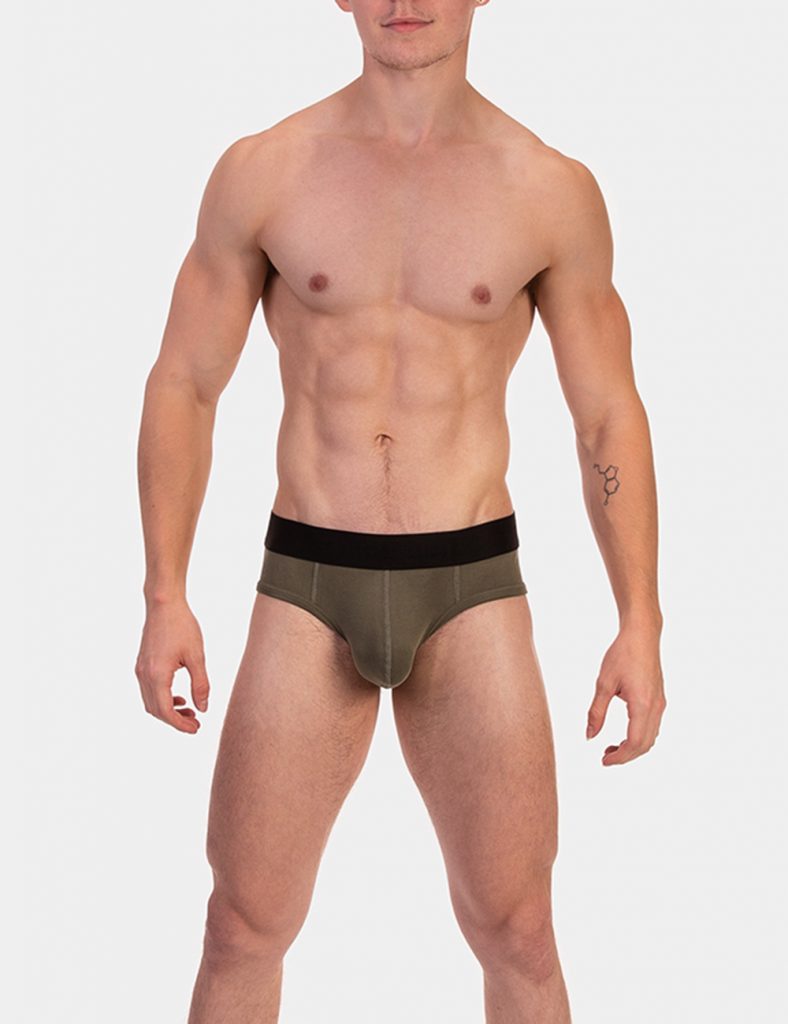 Limited edition briefs by Barcode Berlin in khaki. The elegant Rua Briefs feature a classic briefs shape made from a beautiful ribbed fabric. This classy yet contemporary underwear is perfectly combined with a tone on tone waistband featuring the Barcode Berlin logo centred and repeated.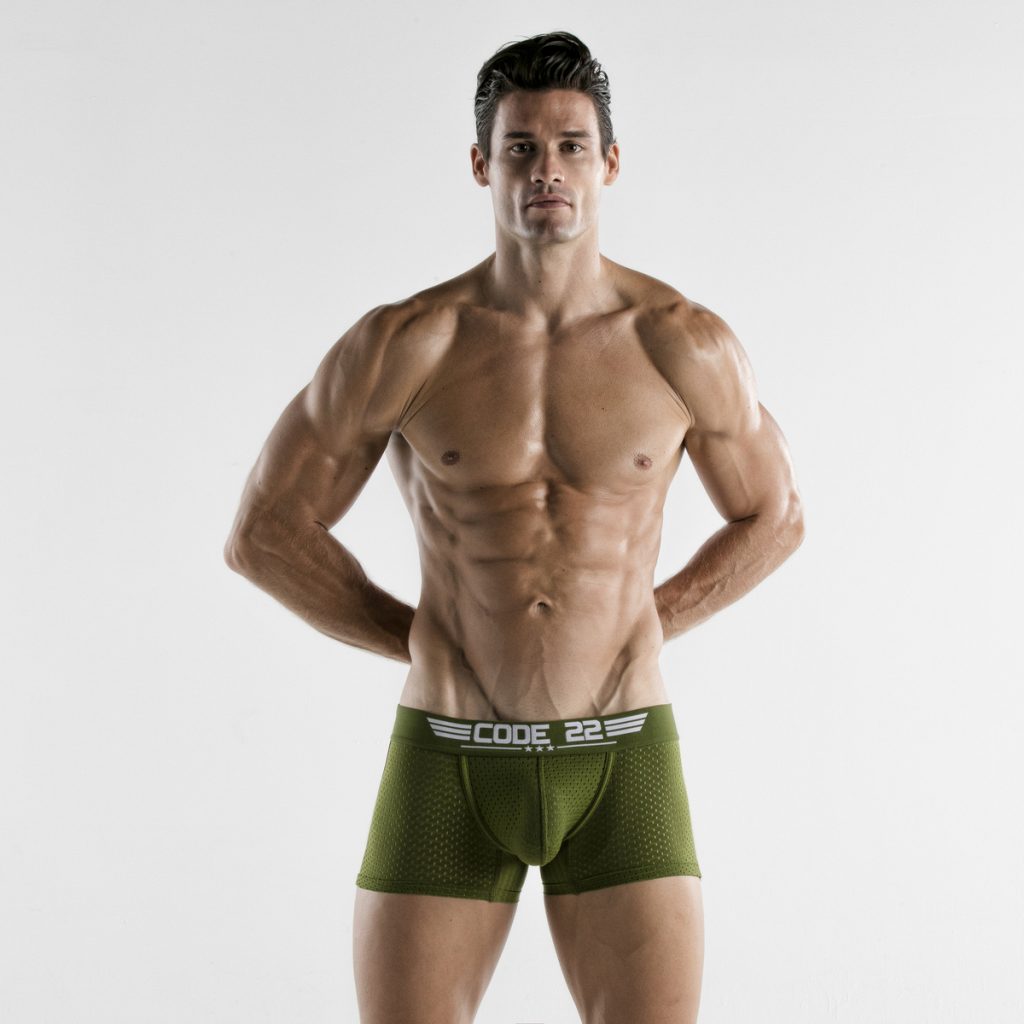 Khaki, military inspired trunks by CODE 22. The Army Boxers is a square cut khaki trunks style made from an athletic mesh, perforated fabric that will keep you cool and fresh. The pouch is wide and contoured to give you space and support that will last all day long.