Men!
Check out the "Studies" editorial in L'Effronte Magazine photographed by Normandy Europa featuring model Cylus Sandoval of Scout Model & Talent Agency in underwear from various brands.
Meet Dan Slater, the M8 of the Month of Australian brand teamm8 for March 2021.
Our Instaman Award this week goes to gymgoer, traveler, baker, linguaphile, photic sneezer, dog lover, needlepointer, Golden Girls maniac, and Oxford comma enthusiast: Tim Othy.
Models Nacho Rubio and Juan Abellán get photographed by Men's Art in underwear from various brand for a fun editorial in Eroticco Magazine.
Check out the editorial "Hollywood Hills" in Louscious Magazine with model/actor/writer Michael Dean captured, during a road trip, by the camera of Kevin Roldan.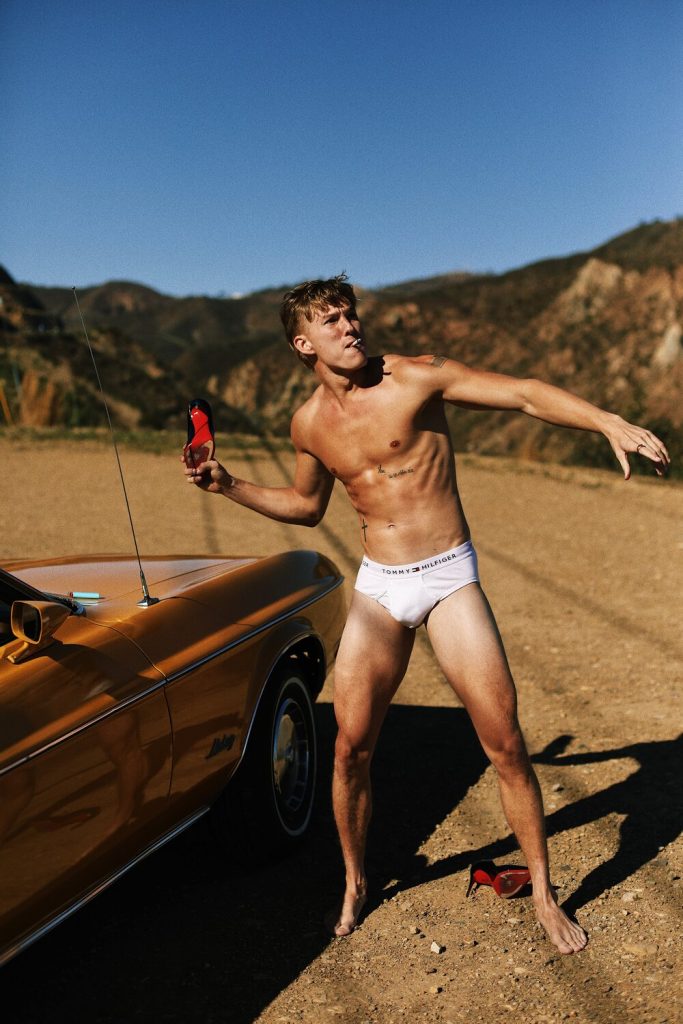 ---
Underwear!
Six new underwear, three bikini briefs and three thongs in limited edition prints by Joe Snyder have arrived in Men and Underwear – The Shop!
The winners of the UNB Awards has been announced! Check out he best brands voted by their readers here.
Porn star and Jockstrap Central model Ryan Russell has released a line of C*rings called Russell Hardwear, exclusively available via Jockstrap Central. Check the out (Not Suitable For Work images) here.
New swim thongs and swim bikini briefs by Rick Majors just landed at International Jock.
If you are looking for underwear for workouts while waiting for your local gym to open, have a look at the new Smart Mesh line of boxer briefs by Tani USA.