2020 was a tough year for most underwear brands. Lockdowns, closed retail outlets and limited demand pushed many shops and brands into serious financial troubles. Most brick and mortar stores were forced to cancel their orders and many brands in return had to postpone or cancel entire collections. When lockdowns started in spring and the limitations to travel took place, swimwear sales almost stagnated. A bad summer for many brands was followed by an uncertain autumn when we saw fewer than average new underwear collections and many brands putting their production on hold. As you can imagine the same problems affected the whole fashion industry in general and along with it, all people involved such as photographers, models, PR, marketing and sales people, social media managers and more! Our Annual Awards pay tribute every year to the best brands, shops and models. The men's underwear industry stayed alive in 2020 though because of you, our readers, underwear aficionados and customers. Without your support this year would have been an absolute disaster. Your support was what kept the underwear world alive, all those people to keep going, keeping their jobs. So our first Award goes to you and for the rest it will be you alone who decides!
For the Best Brand Award this year, the editors of Men and Underwear chose eight brands that we think, represent the best of the whole industry. Just like last year, we have given you the choice to add your favourite brand of the year, in case it was not selected by us. Let's have a closer look at them. The voting form will be open until the 31st March and the results of this and the rest of the categories will be announced soon afterwards.
---
Adam Smith
While most brands contracted their presence around the world, Adam Smith did exactly the opposite. The New York based brand and its owner and head designer Yasemin, presented a very diverse collection that, we think, many brands should take lessons from! The 2020 collection was one of the most diverse in terms of underwear styles we saw in the year. From thongs to loose boxer shorts and almost everything in between, this collections leave no man out.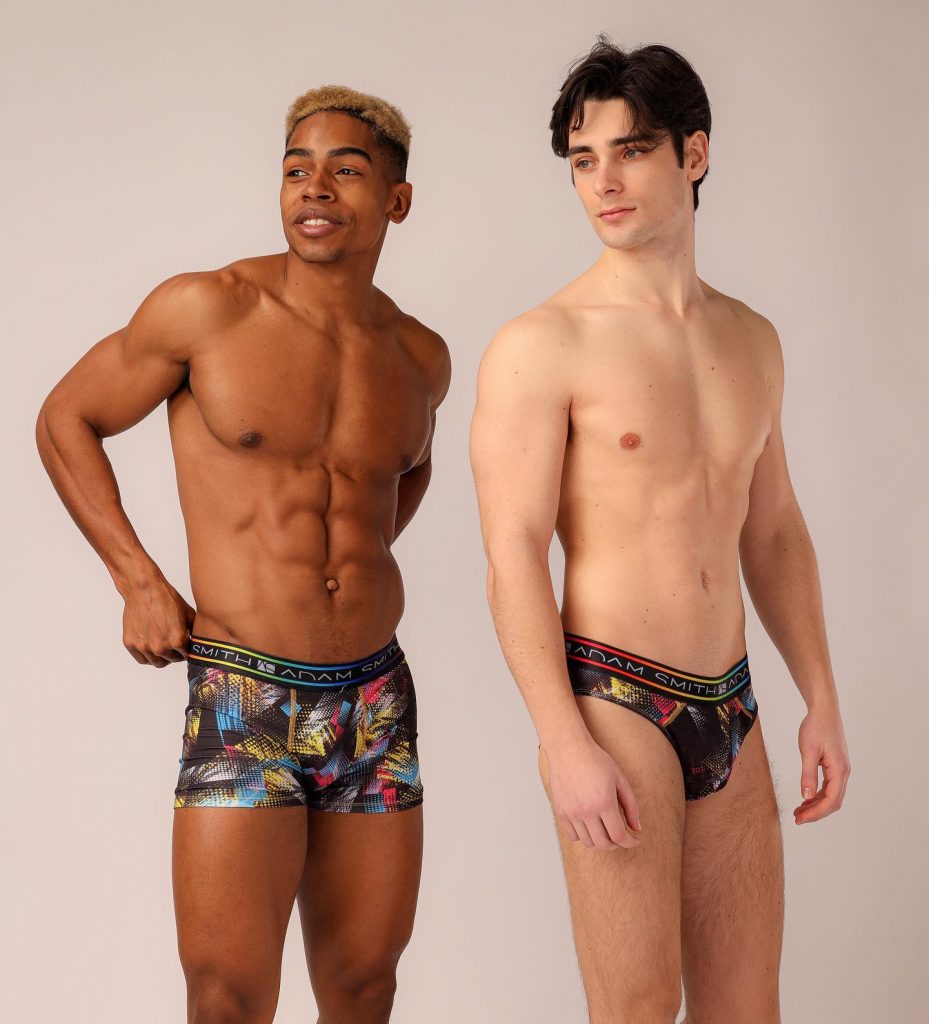 ---
Andrew Christian
Definitely one of the most popular brands in the world and many a time winner of our Annual Awards in several categories, Andrew Christian maintained its popularity for yet another year. Affected by the lockdowns, the brand had to close its warehouse for several weeks for the safety of their staff. We even saw Andrew Christian preparing orders by himself and driving to UPS to ship them. Despite all that though, this brand, presented many new styles and reworks on some of their best selling underwear in 2020 keeping things interesting throughout the year.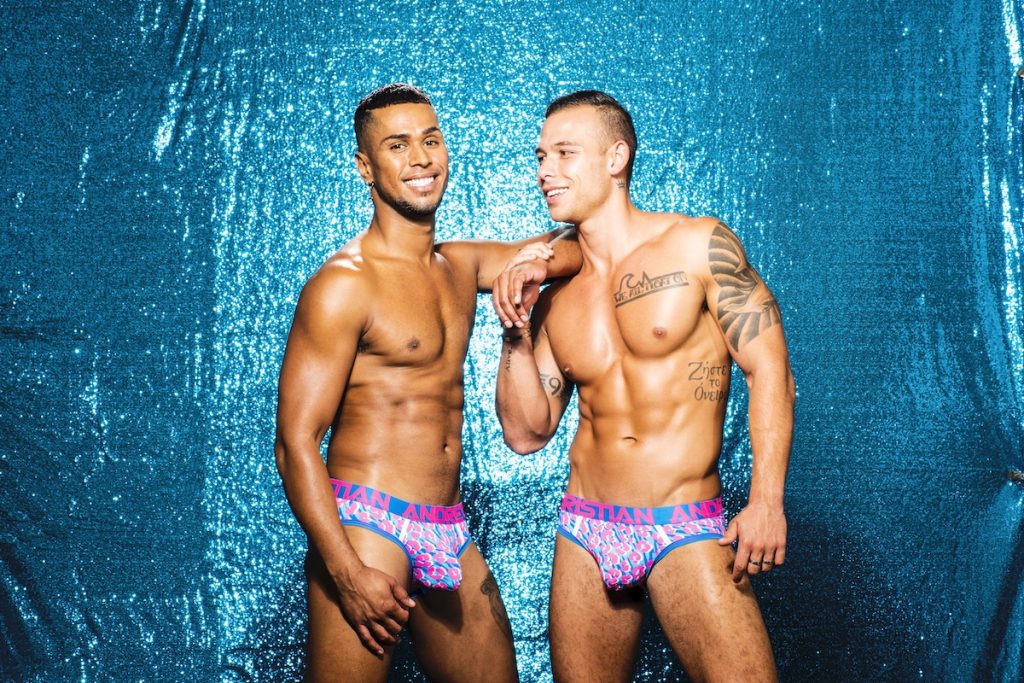 ---
aussieBum
One more brand that looked totally unaffected by the events of 2020 was aussieBum. The Australian brand celebrates 20 years of operation and was always geared towards online sales rather than brick and mortar outlets. With one release after the other in 2020, full collections, multiple sales and very active on social media, aussieBum was a breath of fresh air for one more year.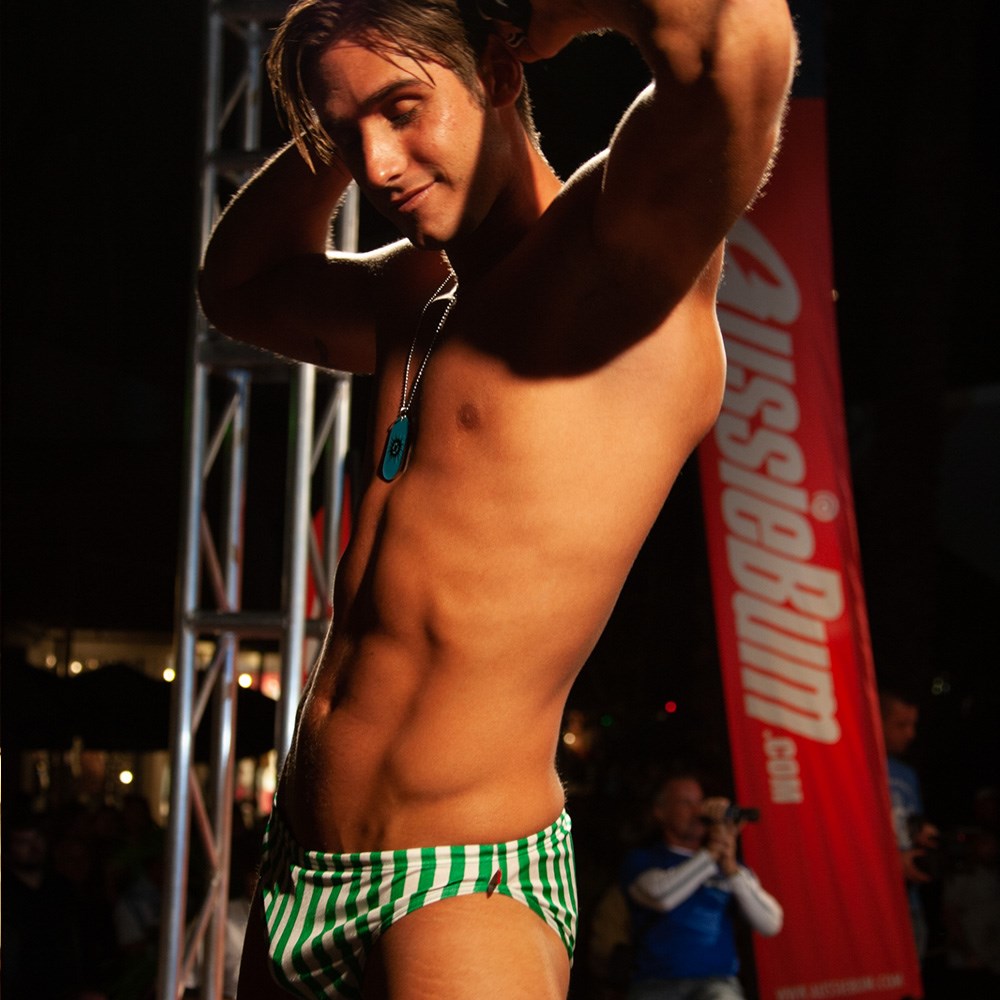 ---
Calvin Klein
Last year's winner, Calvin Klein, is for most people a synonym to contemporary men's underwear. In 2020 the brand showed a diversity in its campaigns and advertising like no other, showcasing people of all colours, backgrounds and body shapes. This has been a long debate in the industry and in Men and Underwear in particular. We have been calling for years for the biggest brands to show diversity and stand for inclusivity and we are extremely happy to see Calvin Klein doing it! The brand that changed the way we have been advertising men's underwear for decades with that legendary 1992 campaign showing Mark Wahlberg grabbing his crotch is about to do it again! Let's hope we see more brands making the same step towards inclusivity, equality and acceptance.
---
CODE 22
Spanish brand CODE 22 produced a limited new collection for spring summer 2020 but it made it up with an amazing and extensive collection for autumn winter. Overall the brand has reintroduced a lovely collection of basics and added to its collection a range of enhancing underwear with a removable padding in the pouch. The presence of the brand has increased significantly in 2020, something we have also witnessed by the growing demand for it in our very own shop. CODE 22 in 2020 was the perfect representative of brands that have adopted an athletic yet fashionable style to their underwear collections.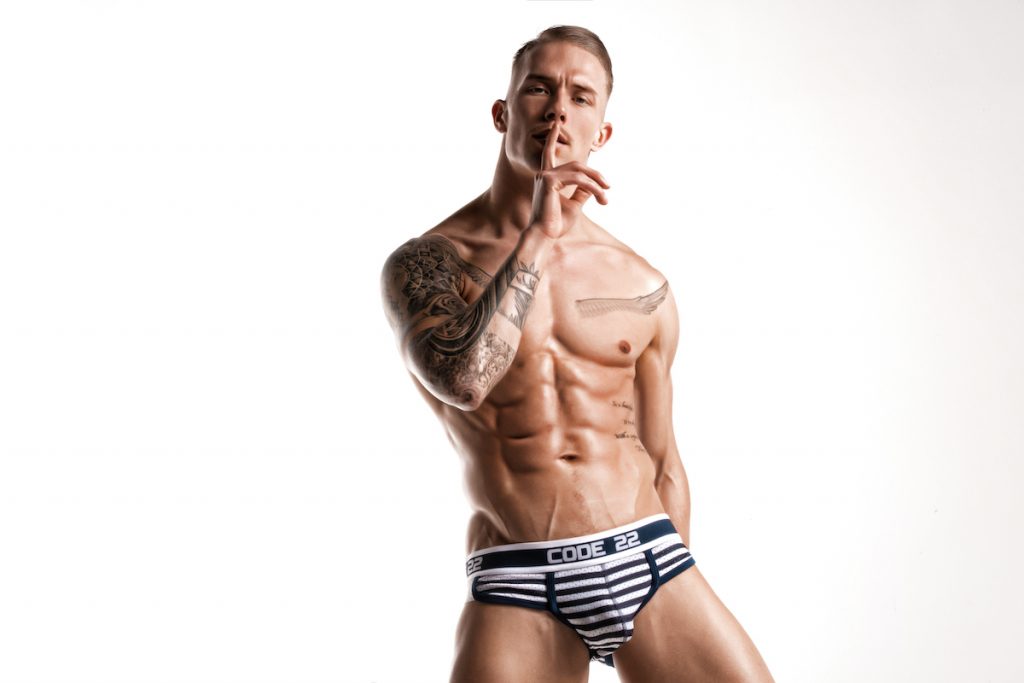 ---
Manstore
The second European brand in our list with the best brands of 2020 comes from Germany. Manstore made a turn into producing fashion forward and avant-garde underwear over the last few years overtaking in terms of innovation and design all other brands in this field. During the year we saw it experimenting with new materials and playing with sexy, almost provocative styling but always in a tasteful manner. Manstore in 2020 was the best representative of brands that bring a true sense of innovation in the industry.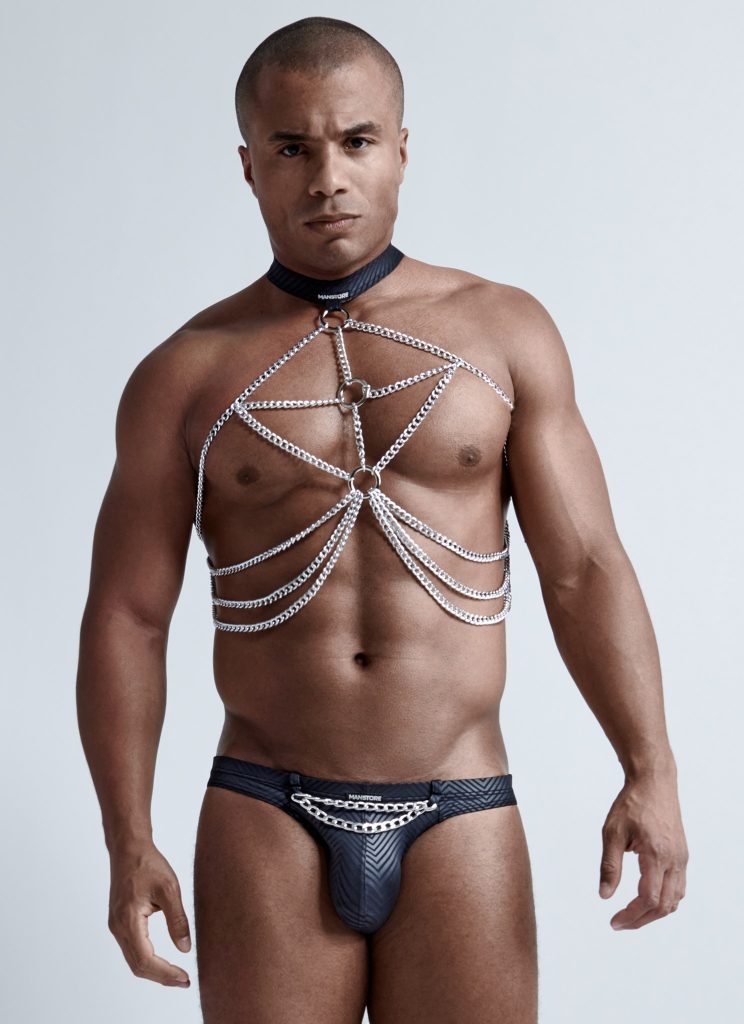 ---
Teamm8
The collections of Australian brand teamm8 were another pleasant surprise of 2020. While other brands were downsizing in new designs, teamm8 kept on releasing new styles and kept our interest going with new collections presented through a range of extensive campaigns, most of which we presented in the pages of our online magazine. For teamm8, 2020 seemed to be a "business as usual" year with one release after the other. In Men and Underwear alone, we published more than a dozen articles about their new collections this year, all accompanied by strong imagery.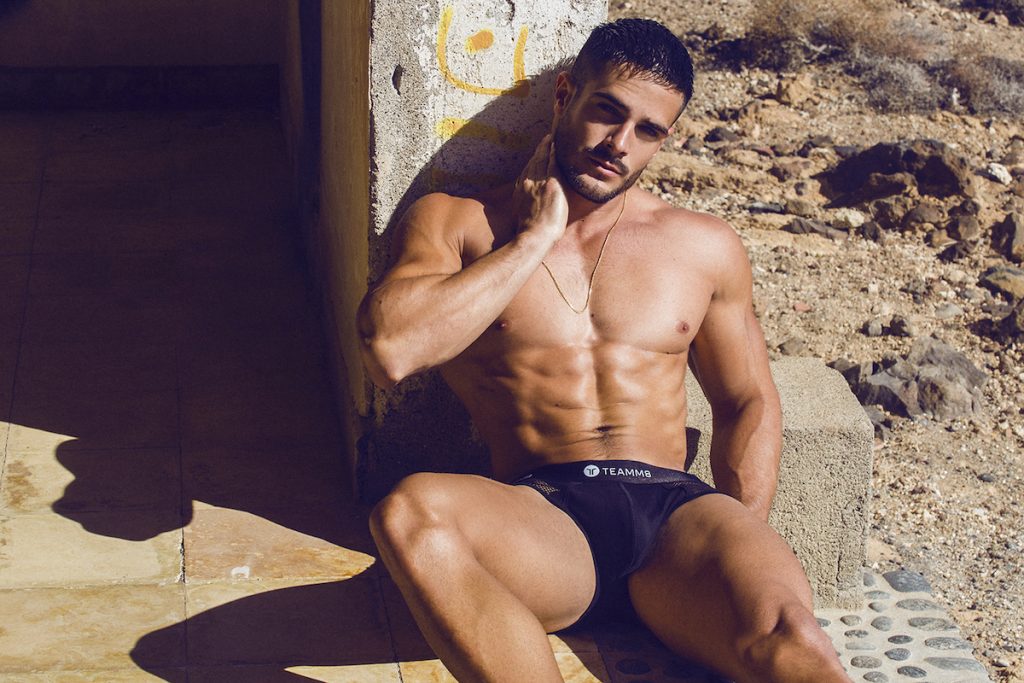 ---
Walking Jack
Last but not least, Walking Jack, the third European brand in our best brands' nomination list, was one more pleasant surprise of 2020. The brand released their 2020 collection during the first lockdown when almost all other brands were scaling down. A new line of all blue underwear and two new lines of custom, sublimation prints were added to their collection. Together with a series of strong campaigns that speak volumes about their inspiration and nature loving character, the Greek label showed signs of fast growth during difficult times. Walking Jack was the best representative in 2020 of brands with an eco-friendly yet fashionable approach. The brand continued to present outstanding designs, a new take on classic underwear styles with attention to comfort and a contemporary look.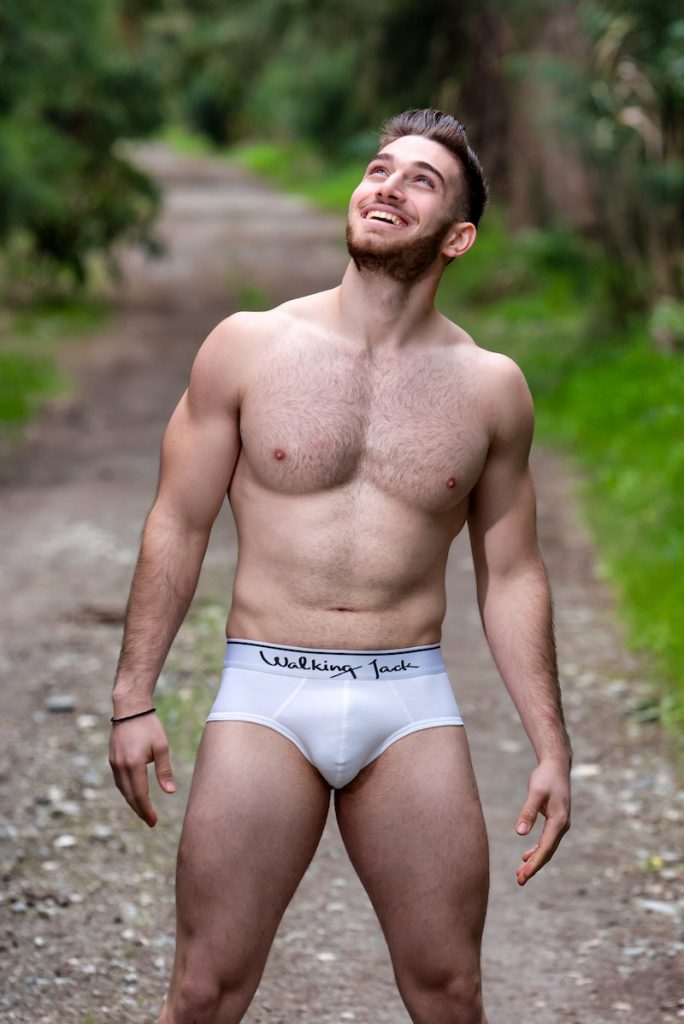 ---
Now that we covered all nominations with a few more details about each of them, it is time you voted for the one you think deserves to win this category. You will find the voting form here.