Possibly one of the most controversial commercial events, Valentine's Day is just around the corner. A happy anniversary for some, a celebration of love or a dreaded day for others. Whatever your view on it, it is another perfect excuse for you to buy presents for your other half or for yourself. And what can make a better present than underwear! So below we chose 10 pairs of underwear, perfect for the day in terms of style (we went for the sexy option), fabric (we went for the softest ones), colours (yes, pink and red are great options, plus you get to wear them any other day of the year!). All the products you see below are available from Men and Underwear – The Shop. Along with a short description you can click on the title to get redirected to the product page to find our more details and buy it. Enjoy!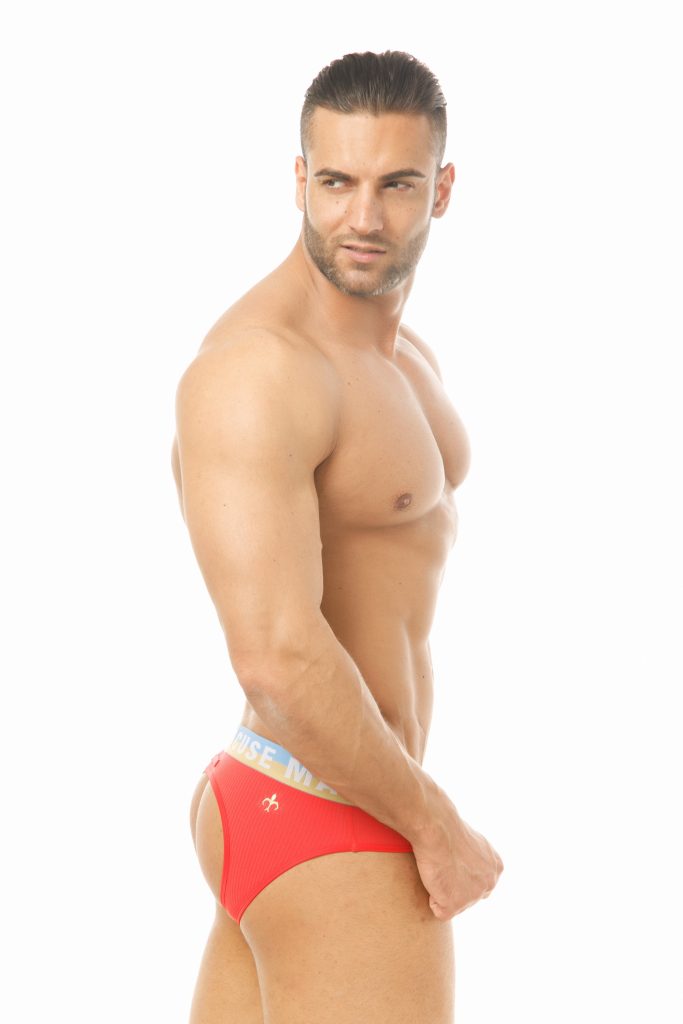 The first pair of our guide is sexy and red. If this what you had in mind as the ideal present for Valentine's, then this is it! The red Empire Jock (a jock brief actually) is made from ribbed cotton and is super comfortable, thanks to its contoured pouch. It is an affordable pair of designer underwear with unique elements and it comes in many more colours as well.
---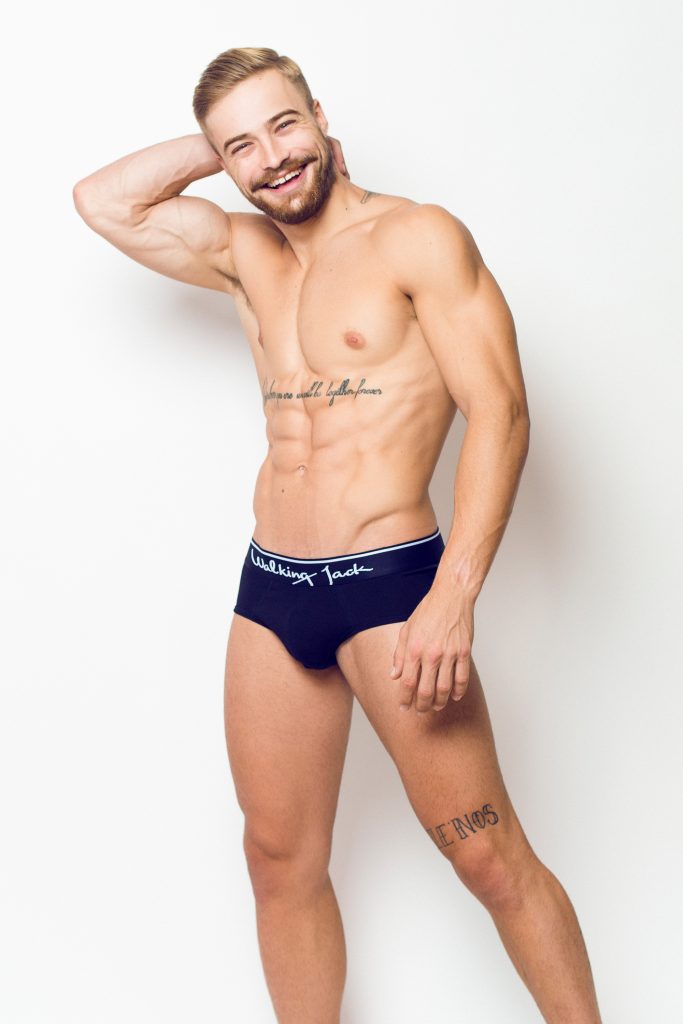 From something sexy to something classic! If you are more of a timeless design man, or you want something classic for the special day, the Solid Briefs in black is your choice! Designed in Greece and meticulously made in Portugal, these briefs offer great comfort, classy style and an elegant alternative to a little pair of briefs. Classic never looked better!
---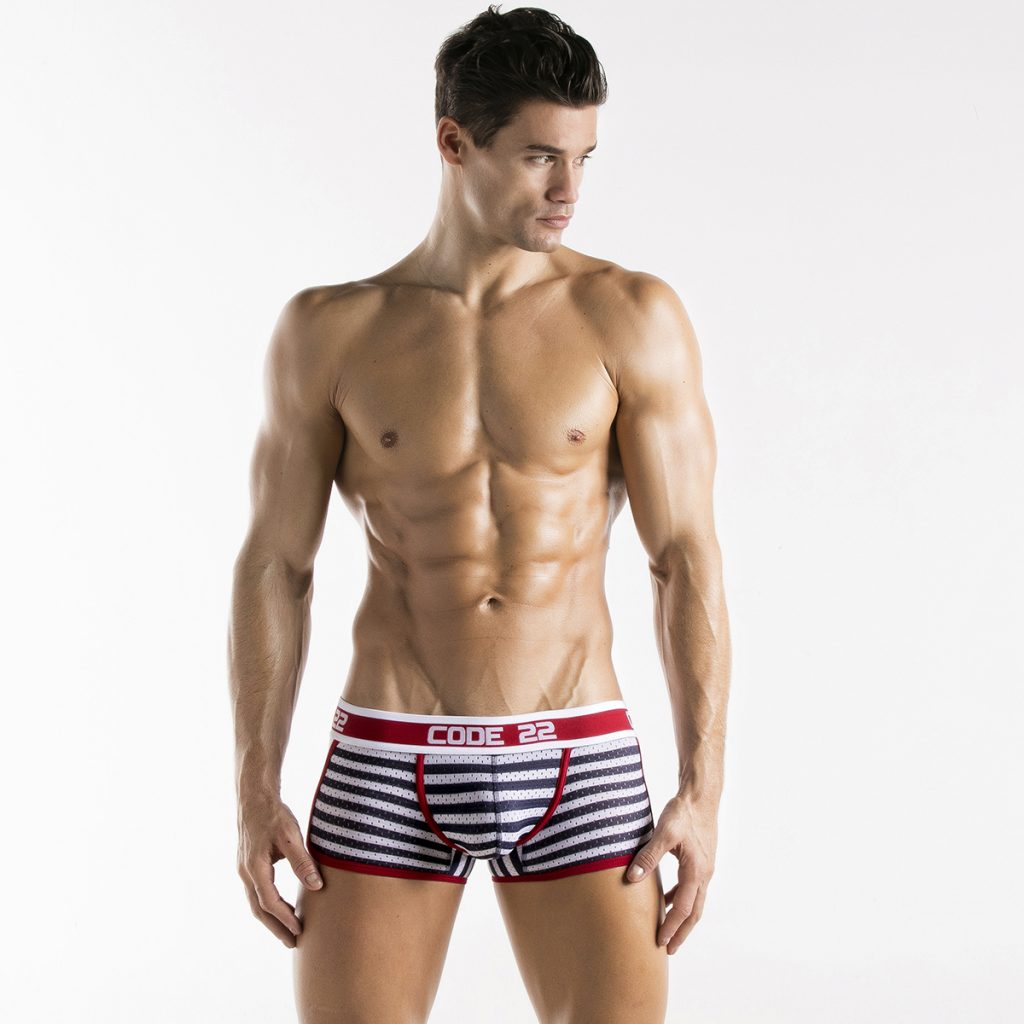 Stripes are one of the patterns (almost) everyone likes! So if you are not sure what colour to pick for you underwear present, go with stripes! These trunks have a navy blue nautical print with just enough red to make it stand out from the rest. There is a very nice detail on the side with a solid panel on the inside and rounded, retro styled, corners.
---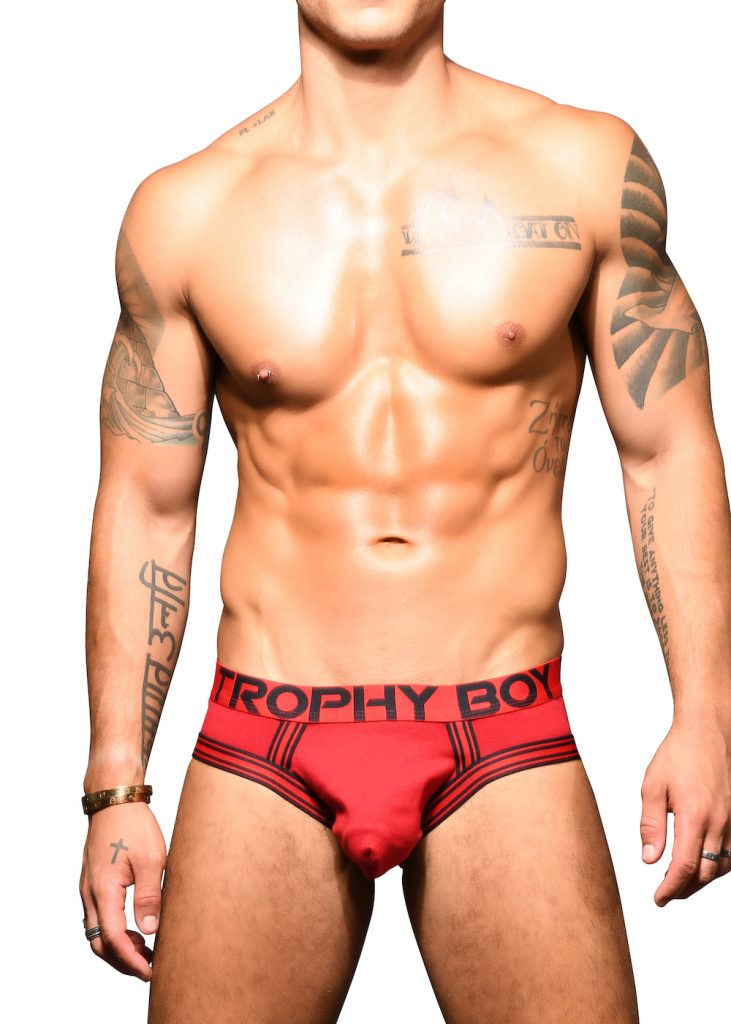 Andrew Christian is one of the few brands that make underwear designed for the well endowed guys. The Trophy Boy range comes with a more spacious than average pouch to fit guys who find the normal pouches too restrictive. So if your man (or you) is in this category of bodies, and want something nice and comfortable, then these briefs could make an excellent present!
---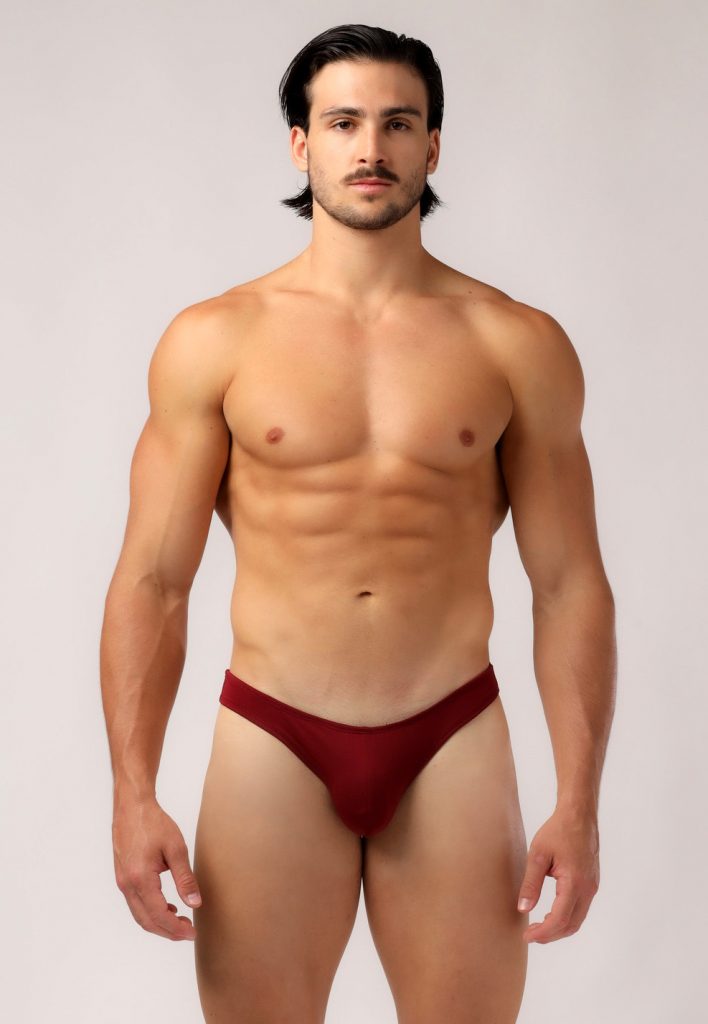 We couldn't make an underwear gift guide without including, at least one, pair of bikini briefs. A style that becomes one of the most popular among men all around the world, combines comfort, ease of movement and sexy style. A perfect example of such bikini briefs is definitely these ones from Adam Smith. For this occasion we chose the burgundy red which could go very well with the wine you should be drinking on the day!
---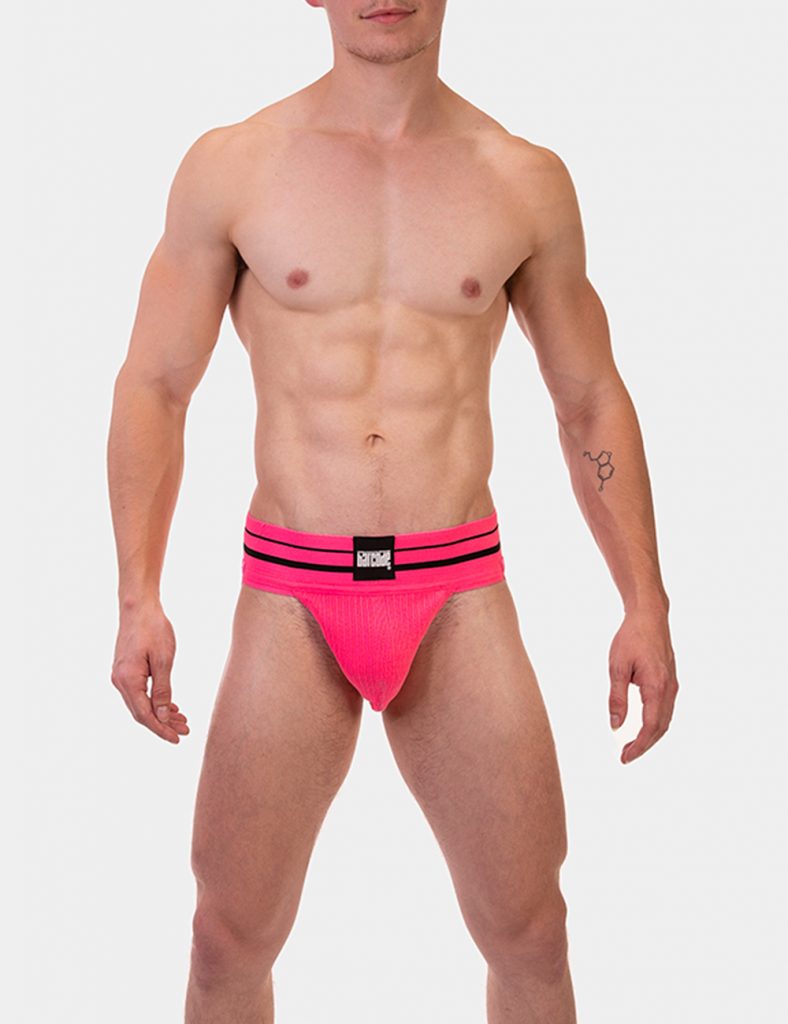 One of the latest underwear designs is the Andreus Jock of Barcode Berlin. One of the colours available is a neon pink which we think could make a for a great and uplifting gift for Valentine's. This jock is a natural continuation of the best selling Sergey Jocks of this brand. So if you were thinking of going with pink for the day, this jock is a great option!
---
To give you one more pink option, here is a pair of bikini briefs by Joe Snyder you'll love! Joe Snyder's classic bikini is made from a fabric perfect for underwear as well as swimwear. So if your present aims to a long awaited journey by the sea, but you are not sure if the quarantine will be over by then, this bikini would be good either way.
---
If your other half is an eco-conscious man he will very much appreciate a pair of underwear that is made, in part, from recycled plastic bottles fished out of the ocean! Yes, this is what Seaqual is made from, the fabric used to make these red briefs. Added to the blend is organic cotton and eco-friendly dyes and manufacturing process. This gift is one of the best he's ever got isn't it?
---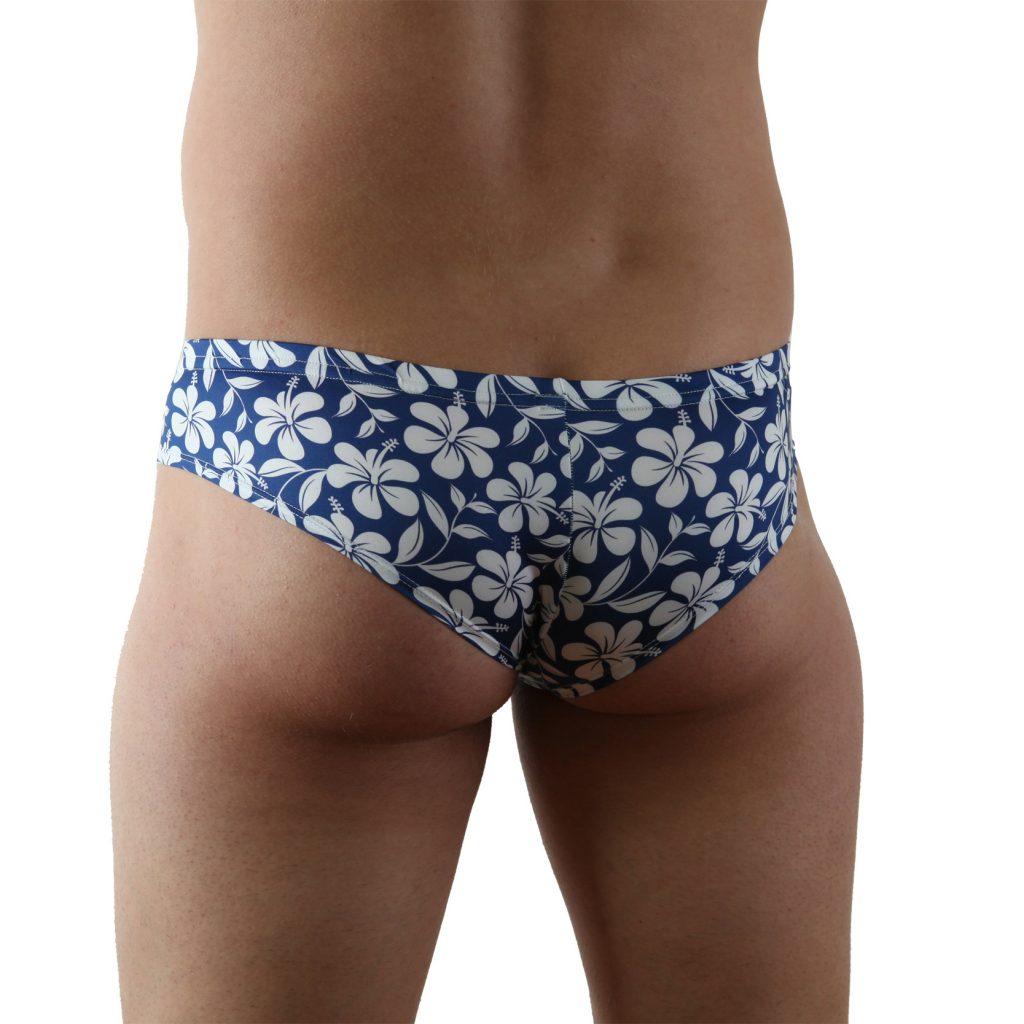 Getting away from red for a bit, our next proposal would be a floral design in a unique style. If you or your man are a fan of floral patterns than this should make for a perfect gift! Unique in terms of fit and silhouette, this thong/trunk hybrid will make a great present!
---
Ultimo Bacio – Al Dente Briefs
Last but not least is a top quality pair of briefs by Ultimo Bacio. Everyone likes a nice pair of briefs and these are handcrafted to perfection from skilful, Italian artisans. Ultimo Bacio is a boutique brand that you and your other half would appreciate the moment you try its underwear on. For Valentine's Day we propose the white briefs but there are also other colours available in store if you like.
---
Apart from these ten, there are dozens of others for you and/or your special man in your life. Whether you are in a couple or alone his Valentine's we wish you spend it the best way possible!