Men!
Model Tom Amponsah gets photographed by Topper Komm in Wapo Swimwear in Image Amplified.
A blog that has been a male modelling inspiration for many years is back after two years of absence! Visit, follow and support Definition of a Man.
Our Instaman award this week goes to dancer and Men and Underwear fan from Toronto Mickey.
Models Deano Perona, Roberto Hoshieh and Christos Katsavochristos star in the new Dsquared2 underwear campaign photographed Christian Oita. Watch the video from it here.
Liam Jayward gets photographed in Bangkok by Tommy for Coitus Online.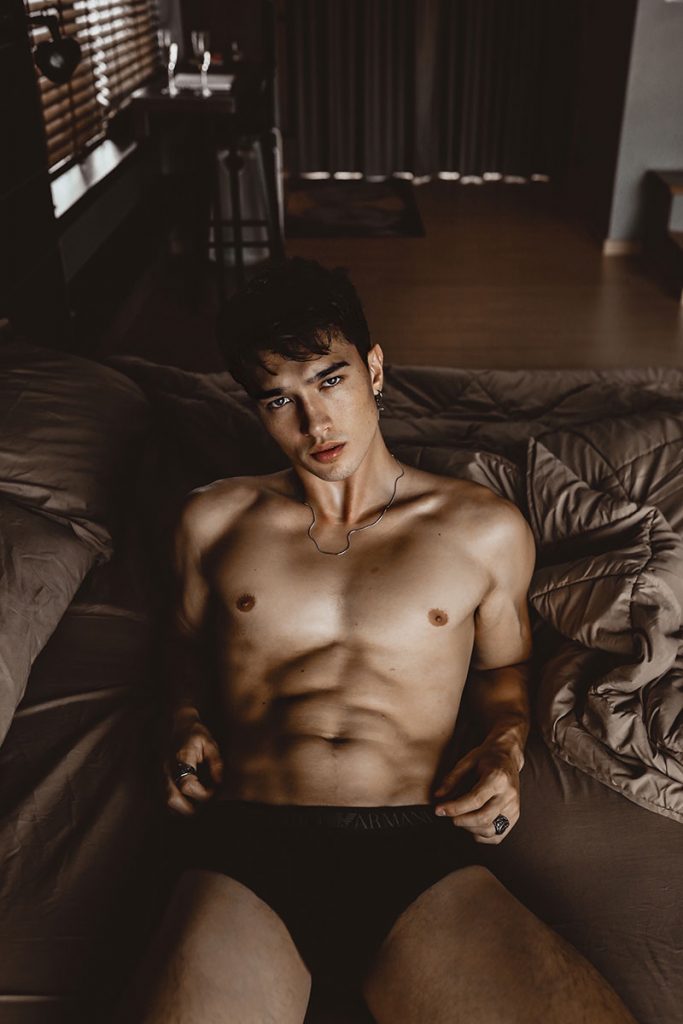 ---
Underwear!
Don't miss these amazing, handcrafted in Greece face coverings in traditional and Christmas prints or the ones covered in sequins!
Triumph Holding AG, the international lingerie giant (owner of Triumph and Sloggi brands), announced this week that it "will discontinue operating its North American division" by the end of 2020. We read the news in Body Magazine.
New colours added to jockstraps by Vaux and limited time only sale on this brand at Jockstrap Central.
The biggest lingerie and underwear fair of Europe, the Salon International de La Lingerie and Interfilière Paris will be 100% digital in January 2021. More details here.
New arrivals this week from Bluebuck in store. Choose between the Navy Blue or the Red Briefs from the Sport Collection of the brand. Plus, re-stock on all existing colours of briefs and trunks from this brand!