The wait is over! The time has come to announce the winners of our 6th Annual Men and Underwear Awards. We'd like to thank you all and every one of you for voting and congratulate all nominees and winners. On with the show!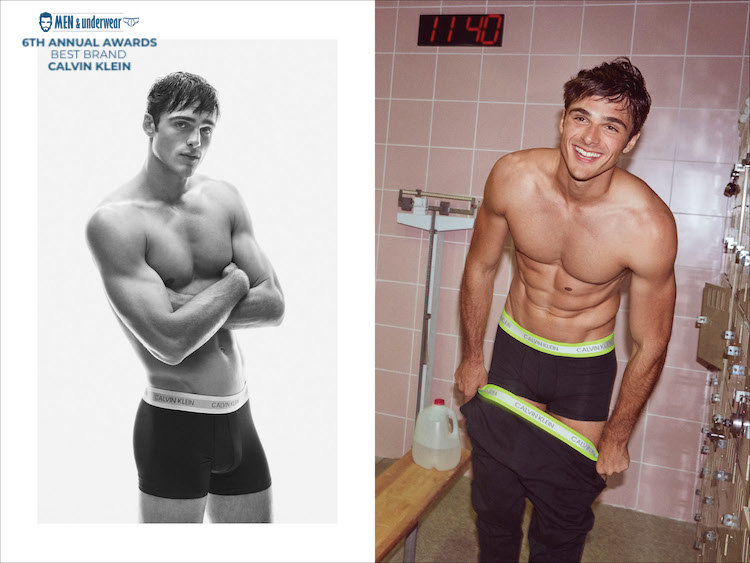 The biggest winner of our 6th Annual Men and Underwear is Calvin Klein. The American brand wins for the first time in the history of our awards the Best Brand category! Possibly the most recognisable name in the men's underwear world, Calvin Klein released a fantastic new collection in 2019 and a great campaign to promote it. The American brand received 20.4% of the total votes followed by Andrew Christian (last year's winner) with 17.4%. In third place was Greek brand Walking Jack with 14%, a great result for this fairly new European label. What was impressive in this category was that in the "other" space of our voting form our readers put the names of another 36 brands in total. None of those made it to the top 4 but it really shows how much the men's underwear industry has evolved.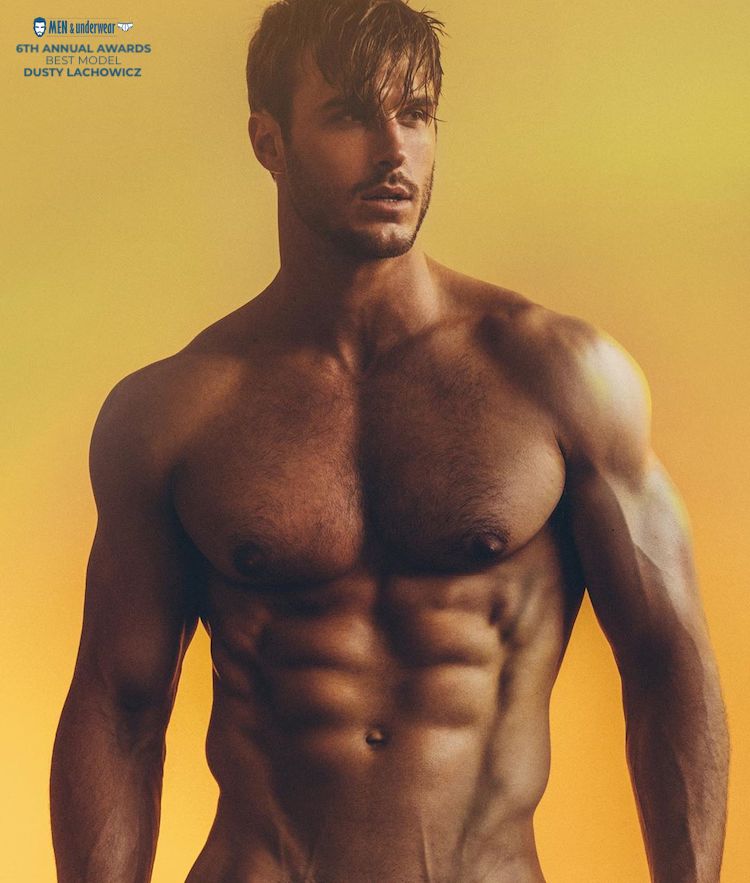 For the second consecutive year, Dusty Lachowicz, wins the Best Model category. Dusty is a very handsome model with a flawless physique. His portfolio is packed with photos from some of the best photographers in the world such as Mario Testino and Bruce Weber among others. In 2019 his collaboration with Brian Jamie (photo from which you see above) produced some of the best photos we've seen in 2019. Dusty Lachowicz received 25.8% of your votes, followed by Philip Fusco with 15%. In third and fourth places we find Christian Hogue (11.9%) and Milutin Djekovich (11.5%).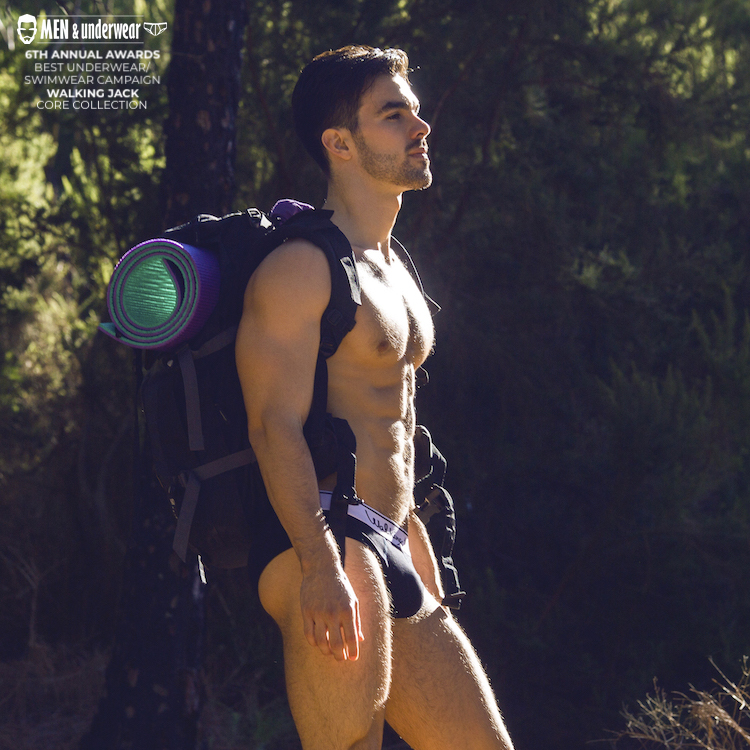 The Best Campaign Award this year goes to Walking Jack. The Greek brand launched in December 2018 and released in 2019 a fantastic campaign, for its Core Collection, which encompassed all the brand stands for: comfort, class, eco-friendliness, love for nature, top quality. This campaign was photographed by charismatic Adrian C. Martin with model Tomas Perez. This campaign received 26.4% of your votes, followed by the Power Flux campaign of ES Collection with 16.5%. In third and fourth places we find #MYCALVINS IRL by Calvin Klein (16.1%) and the Crystal Series campaign of Charlie by Matthew Zink (12.2%).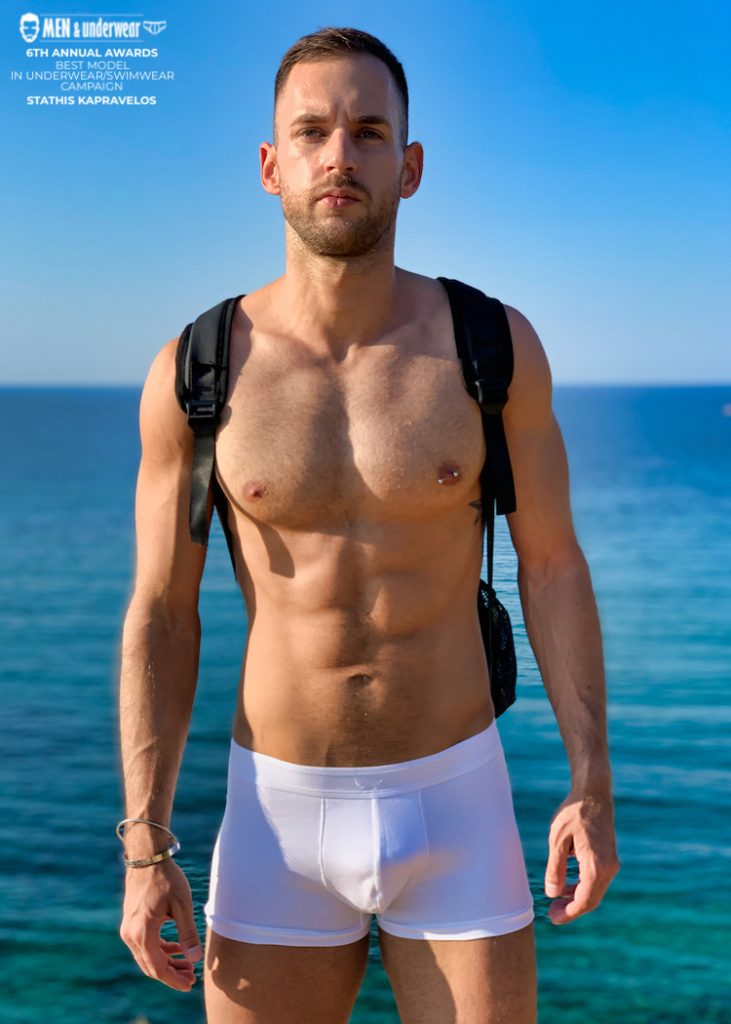 For the second year running and to our great pleasure, model Stathis Kapravelos won the Best Model in underwear/swimwear campaign for the series of editorials he did for our very own Men and Underwear – The Shop! Stathis is a Greek model based in Thessaloniki and a great ambassador of Men and Underwear. In 2019 he did a big amount of editorials for us, photographed in forests, sand dunes, islands and beaches all around Greece! We take this opportunity to thank him again for working with us, for his patience and professionalism. Stathis Kapravelos got 39.5% of your votes followed by Tucker des Lauriers (18.9%) for his participation in the campaign of C-IN2. In third and fourth place we find Oleg Tatarynov for ES Collection (11.7%) and Tomas Perez for Walking Jack (11.1%).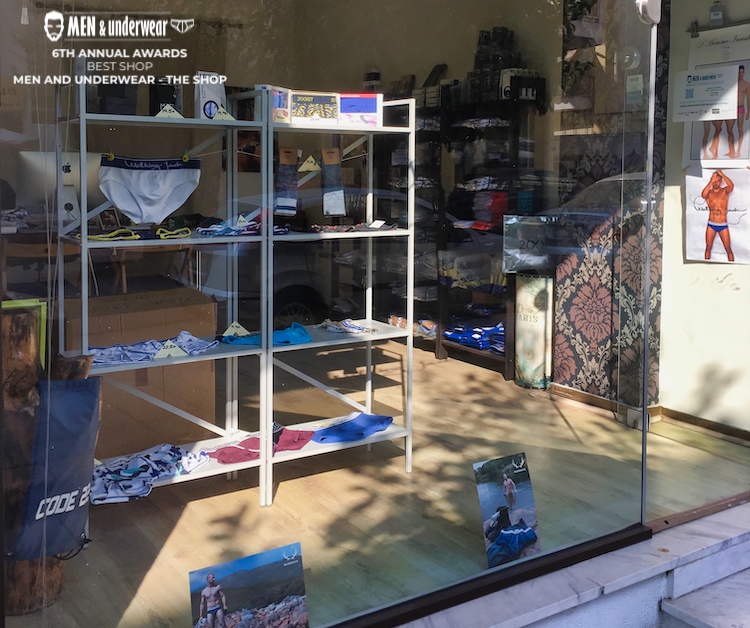 We couldn't be happier about this award as well! The award for the Best Underwear Store in 2019 goes to Men and Underwear – The Shop. Our brick and mortar store and its online outlet have really grown in 2019. This was our second year running the shop and with your support we took it to the next level. We created an outlet for designer brands, offering styles and underwear to cover almost every taste. We thank you all for your continuous support! Men and Underwear – The Shop received 28.7% of your votes, followed by aussiebum.com with 20.5%. In third place came andrewchristian.com with 20% and in fourth International Jock with 14.7%.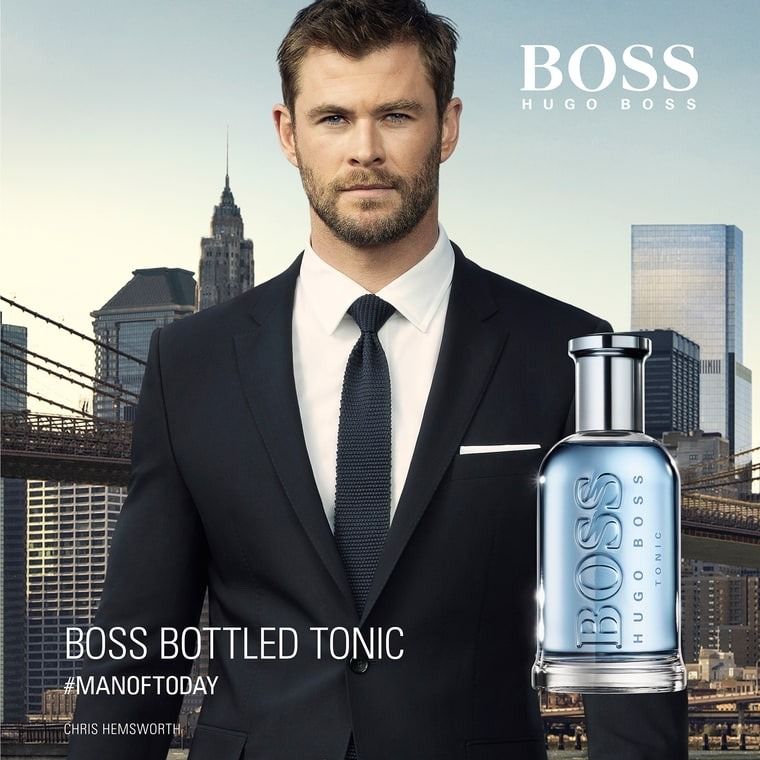 Actor Chris Hemsworth wins (again) the Most Sexy Man category in our Awards! The Australian actor starred in the movie Avengers: Endgame in 2019 and became the face of BOSS in a series of advertising campaigns like the one you see above. Chris Hemsworth received 33% of your votes, followed by athlete Gus Kenworthy with 18.1%. In third and fourth places we find top model David Gandy (10.7%) and footballer James Rodriguez (8.1%).
Congratulations to all winners and nominees and many thanks to all our readers who took the time to vote in our awards!