Today we show you one more of a series of articles with Christmas Shopping guides! Underwear makes the perfect present; it is intimate, essential and very very personal! There are so many options this year that we thought it would be a nightmare to pick just a few and make one Christmas Shopping guide. So, instead, we will have a series of them, from well known brands, underwear shops and lesser known ones, some even with exclusive sales and coupons just for you! So stay tuned and start buying your presents before everyone else does!
Today's shopping guide is from our very own Men and Underwear – The Shop. There is currently a promo code BLACKFRIDAY which is valid until Tuesday 3rd December and gives you 25% discount! Our shop is less than two years old but we are proud to say we managed to bring quite a lot of brands and styles during this time. At the moment there is a huge range of briefs, trunks, boxer briefs, thongs, jocks and socks to choose from from brands mainly from Europe, selected for their style and quality. So, instead of standing in a queue waiting to grab a deal for Black Friday, you can just visit our shop, place your order from the comfort of your sofa and wait for a few days for the order to be delivered to you!
One of the most recent underwear styles by the Spanish brand CODE 22 in a beautiful pink melange, very much in fashion, this season! This trunks are made from a mix of cotton and polyester fabric to give a great fit and space in the pouch without restrictions.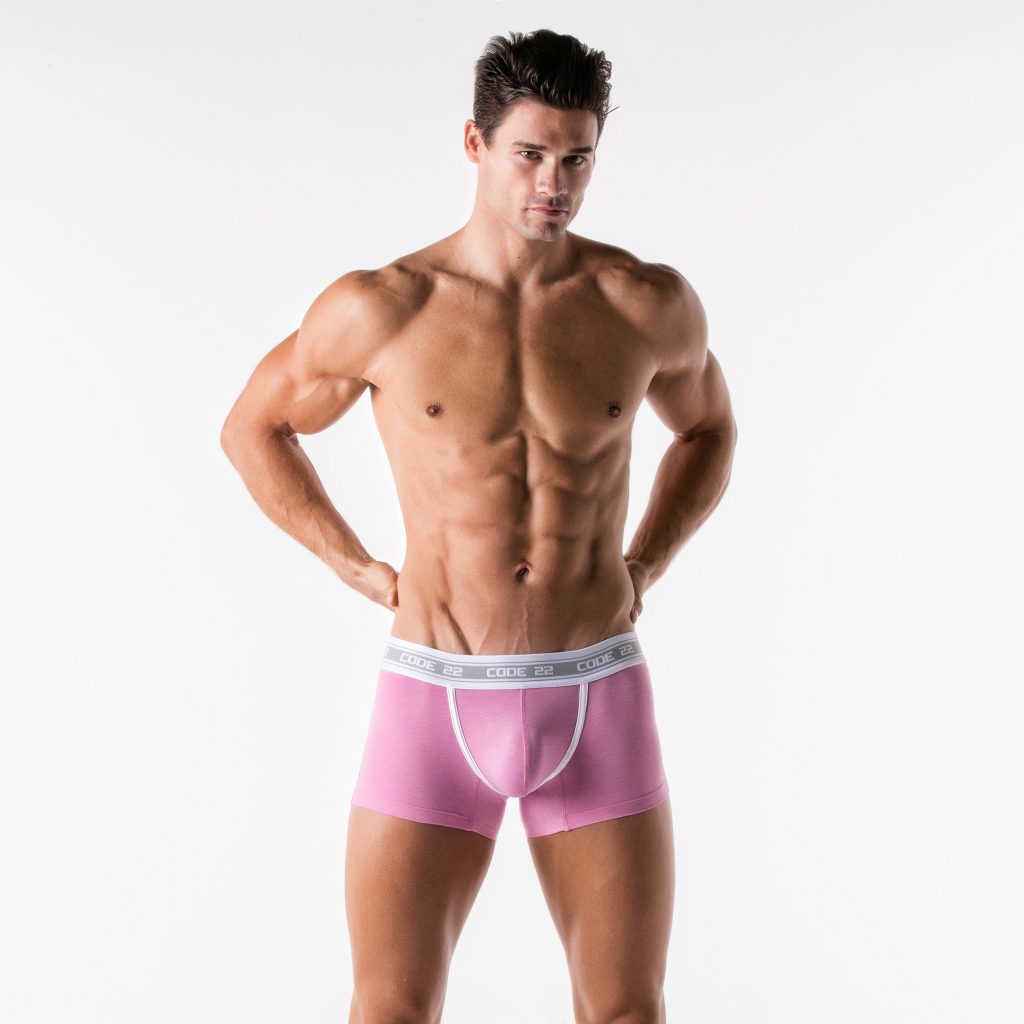 If you are thinking of something a bit more… red for Christmas, then the Pima cotton made Stretch No Show briefs by 2XIST is what you need! Classic shape, great comfort and timeless style. You simply cannot go wrong with these briefs!
3. Matt James Black Briefs in Collectible Tin – 12.70 USD / 11.50 EUR / 9.90 GBP
One of the most affordable underwear in our shop, these black briefs come with a reusable, collectible tin which even on it's own makes a nice little present! We chose the most masculine of all colour ways in the collection of Matte James, the black briefs with the black waistband. Classy, elegant and at a very competitive price!
Made from organic cotton, these trunks are some of the best trunks in the world today! Once you try them on you will realise that you are wearing something really special! The cut is very well thought to offer comfort, coverage and an unmistakably masculine style.
Now, if you had something sexy in mind, what about the iconic Sergey Jockstrap by Barcode Berlin in red? A great design based on the original No10 of BIKE! Perfect for the gym or to spice up things in bed!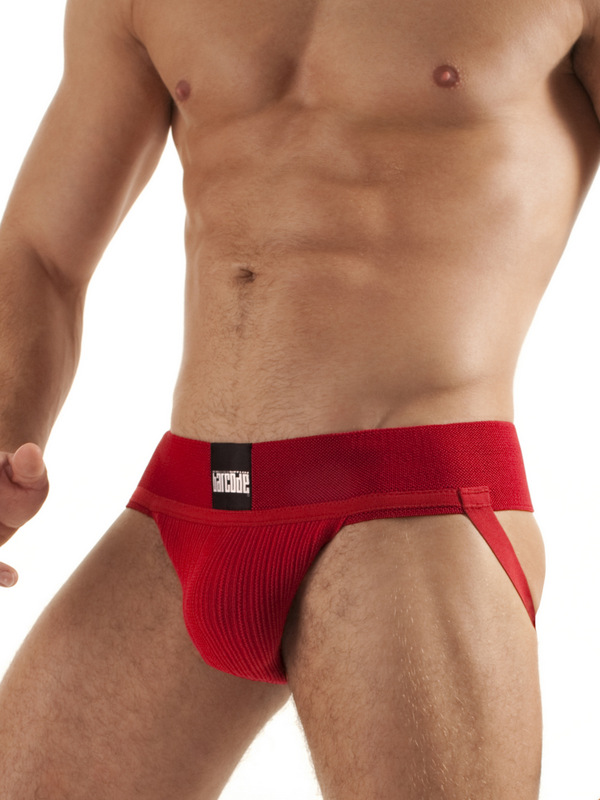 Of course, apart from these five recommendations, there is plenty more to see and buy at the shop! Apart from underwear in various styles, there are cotton socks which could also make a perfect present for Christmas!
Enjoy your Black Friday shopping and hope you find our promo code BLACKFRIDAY useful!
Happy holiday season everyone!