Today we kick-start a series of articles with Christmas Shopping guides! Underwear makes the perfect present; it is intimate, essential and very very personal! There are so many options this year that we thought it would be a nightmare to pick just a few and make one Christmas Shopping guide. So, instead, we will have a series of them, from well known brands and lesser known ones, some even with exclusive sales and coupons just for you! So stay tuned and start buying your presents before everyone else does!
Todays guide is one of the most loved underwear brands in the world, aussieBum. One of the reasons we chose to feature it first is because they are having a massive sale at the moment with 50% off sitewide and we are not quite sure until when this offer will be valid! So enjoy the Christmas shopping guide and stay tuned for more to come! More information on all the products featured below – and many more – can be found at aussieBum.com – with translations in French, German, Spanish, Japanese, Korean, Mandarin and Traditional Chinese.
1. Classic Original – $9.98 AUD / $6.95 USD / 6.45 EUR / 5.45 GBP (sale price)
Possibly one of the most classic aussieBum briefs. A staple stylish piece of men's underwear. Universally and unanimously loved. These briefs come in a range of colours to choose from (including the new Mango, Pacific and Punch).
2. WJ Pro  – $12.98 AUD / $8.98 USD / 8.23 EUR / 6.98 GBP (sale price)
We won't be surprised if all of you have one of these! Still, it makes for a great present! For the man who doesn't want anything too 'out there' style-wise but likes outstanding colour, quality and – most notably- enhanced shape!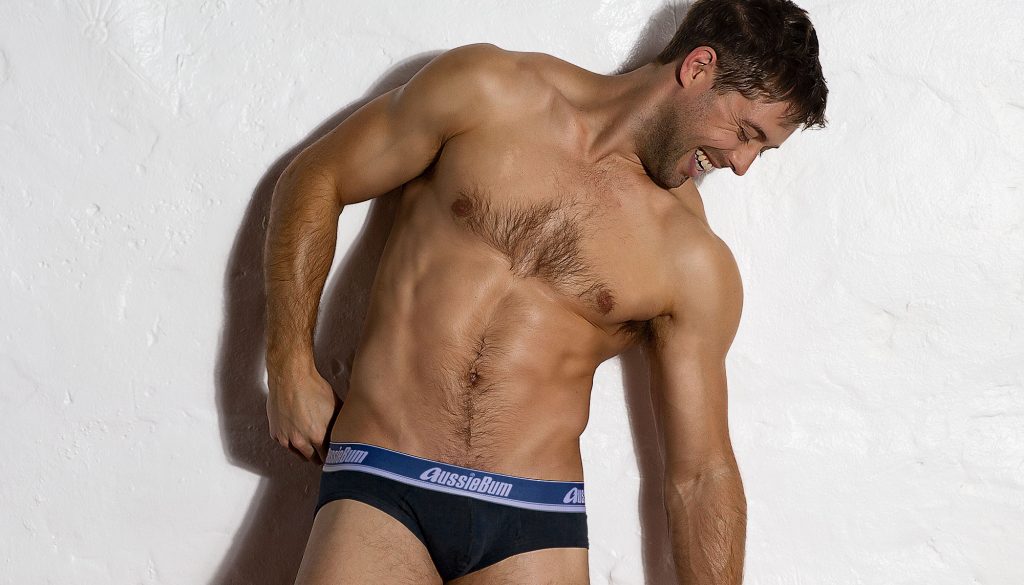 3. Billy Flex – $9.47 AUD / $6.73 USD / 5.98 EUR / 5.23 GDP (sale price)
This is another aussieBum classic! The Australian brand has been producing Billy in every possible colour and a huge range of prints. Christmas is about feeling like a child. Getting older is mandatory. Growing up is optional. These retro style briefs are old school fun. (Extra tip: If you want to add some "spice" to your present, get the Hot Dog or Lips prints!)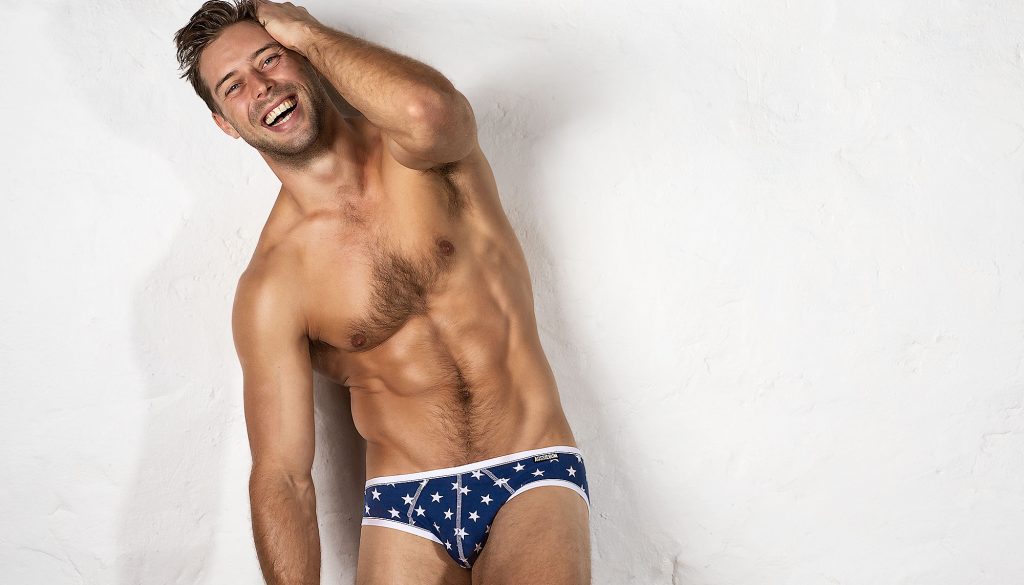 4. BodyStretch – $7.48 AUD / $5.23 USD / 4.73 EU / 3.98 GBP (sale price)
If you or the person you are about to gift underwear to are a fan of stripes, then this is a great option! Stretchy, cosy, sexy and stripey in a range of colour ways to choose from. Seamless sides, smart ribbing, branded waistband!
5. GridFit – $13.30 AUD / $9.23 / 8.23 EUR / 7.23 GBP (sale price)
For the more athletic among you, the GridFit is the ultimate sports performance underwear of AussieBum. As the brand said "it's your fit bit of gear while you're getting fit". You could even include that phrase in your Christmas card! Available in briefs or hipsters in four different colours.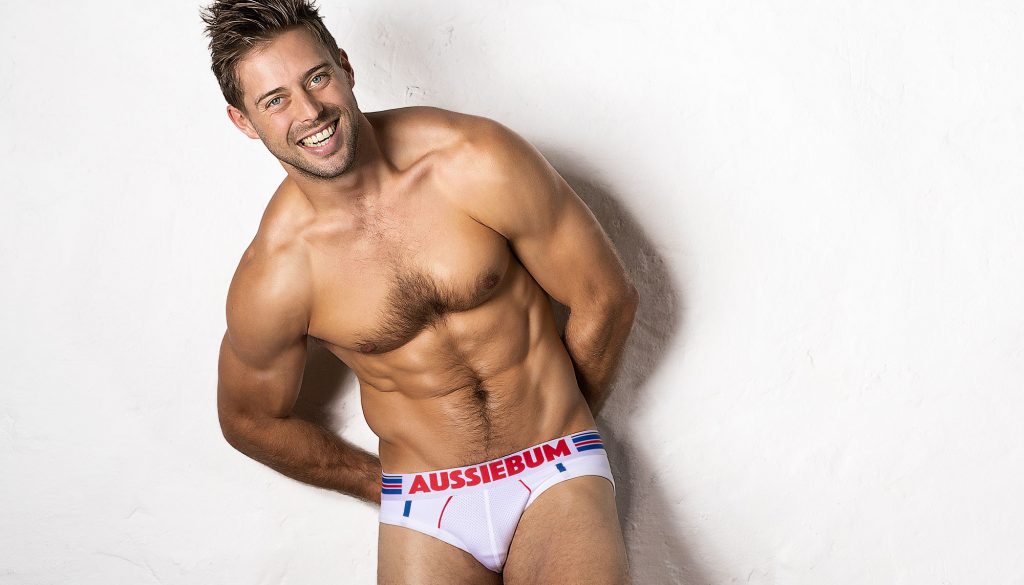 6. CottonSoft – $11.98 AUD / $8.48 USD / 7.48 EUR / 6.48 GBP (sale price)
For the bloke that likes traditional style undies with comfort in spades and a pop of colour. Briefs and hipster styles available in a range of colours).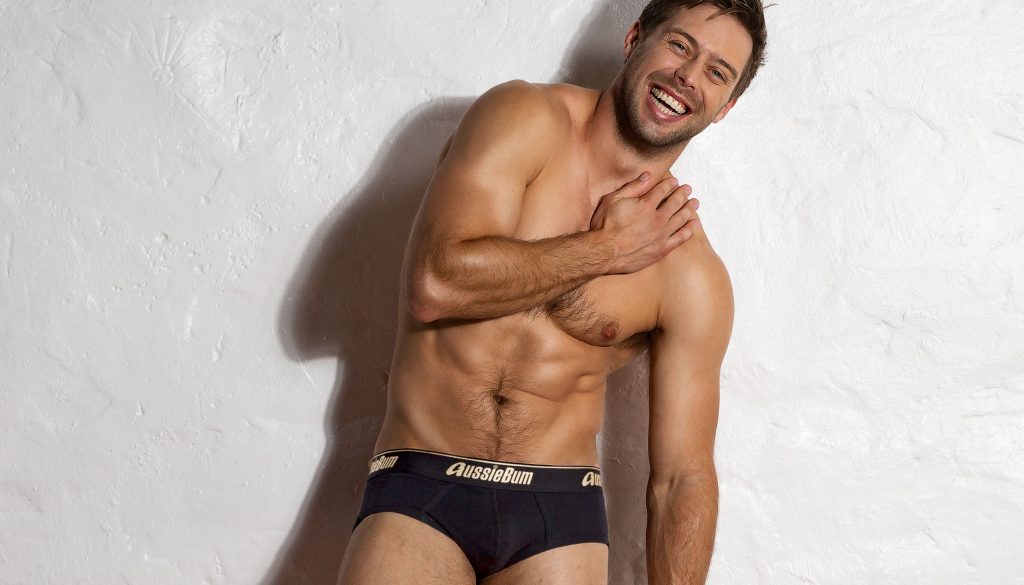 7. EnlargeIT – $12.98 AUD / $8.98 USD / 8.23 EUR / 6.98 GBP (sale price)
Made to enhance, lift and accentuate the package. This bold range come in a multitude of strong, vibrant colours. Specifically designed to give a noticeable boost!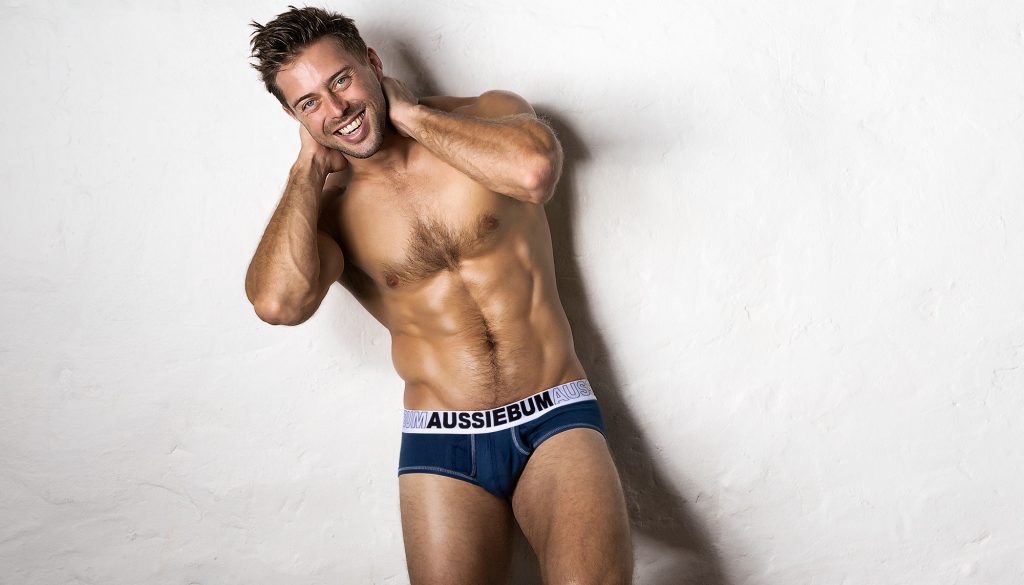 8. Riot  – $12.47 AUD / $8.73 USD / 7.73 EUR / 6.73 GBP (sale price)
Possibly one of the most sexy designs of aussieBum. If you were thinking of a more sexy gift then this could be a great choice! The brand calls this: a pair of briefs with a jock in mind! High performance and high visibility wrapped up in sports-mesh fabric. Featuring custom air vents and a defiant design for breathability and noticeability!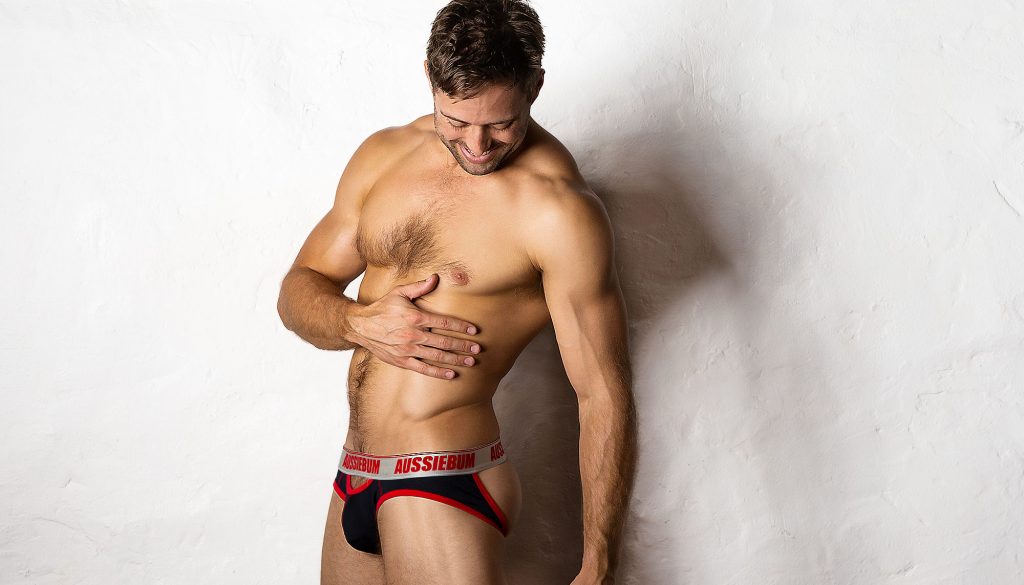 9. BayWatch – $22.47 AUD / $15.73 USD / 13.98 EUR / 12.23 GBP (sale price)
Who said swimwear is just for summer? If you are going somewhere nice and warn then these would be a great Christmas present option. Shorts with adjustable drawstring waist which will be there for you whether you're in the water or on land. Front and back pockets for maximum convenience. Available in three colour options to choose from.
10. PartyOn – $19.98 AUD / $13.98 USD / 12.48 EUR / 10.73 GBP (sale price)
A swimsuit collectable that's all about shocks of colour and cheeky fun in the sun. The second swimwear of this guide, the PartyOn briefs, is fun, limited edition and made for the man who knows life is for laughing, living it up and taking a break from the serious stuff every now and then.