We are less than a week away until the finish line of our 5th Annual Awards. 5 more days of voting to go and soon after the results will be announced. Your opinion counts so please make sure you vote here. Let's have a look at the nominees for Best Model this year. The selection was really hard, the male modelling industry has expanded over the years and underwear in particular becomes more and more popular in features, editorials and portfolio photography. We owe a big thank you to PnV Male Model Network for their assistance and guidance in this category. Their recommendations and deep knowledge of the fashion modelling world have always been extremely helpful for Men and Underwear.
Dusty Lachowicz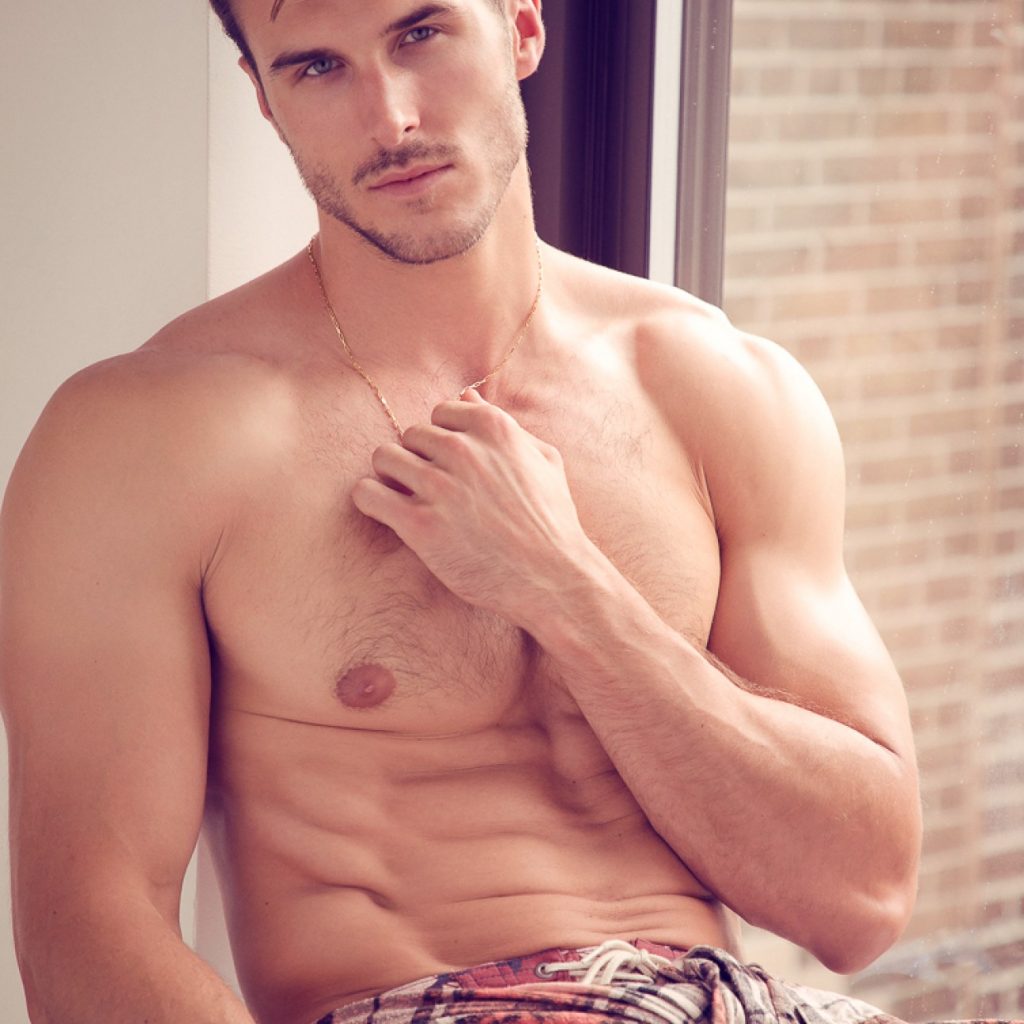 Dusty Lachowicz is one of the newest faces in the modelling world and one of the most promising models for the future. He has worked with photographers such as Bruce Weber and Mario Testino and his face (and body) have been featured in a big number of international magazines. In 2018 Dusty also launched his YouTube channel with fitness and fashion tips among others.
Christian Hogue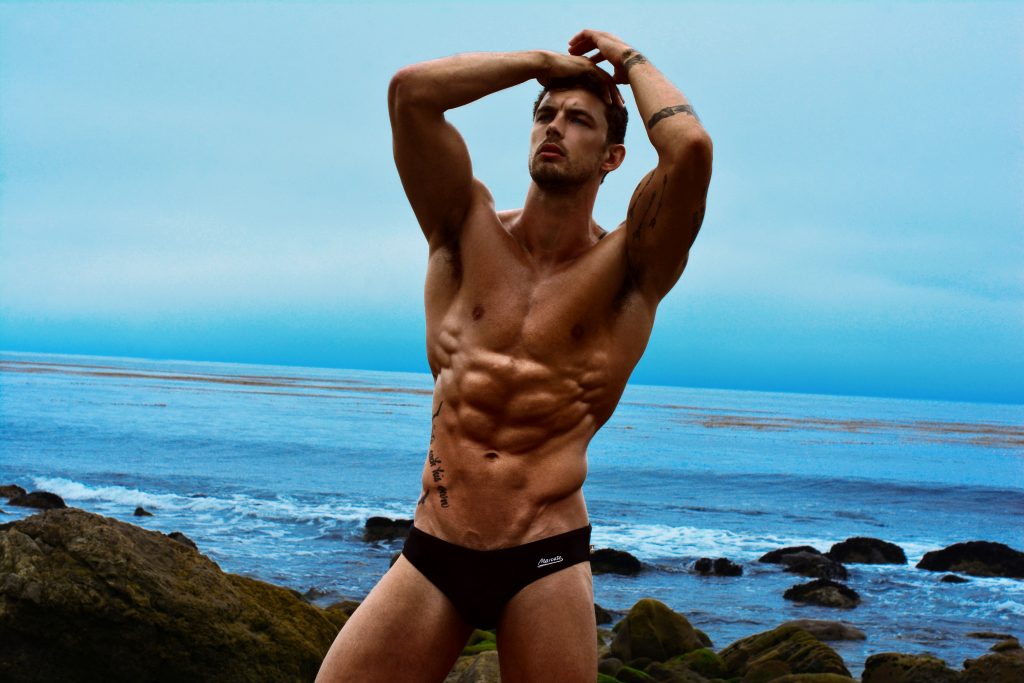 Christian Hogue is one of the most diverse models in the industry; catwalks, campaigns, advertising, editorials, you name it he's done it. His striking looks and ability to adapt to different characters make him one of the most sought after models in the world today. He is signed with more than 10 agencies all around the globe and works non stop in various projects.
Tobias Reuter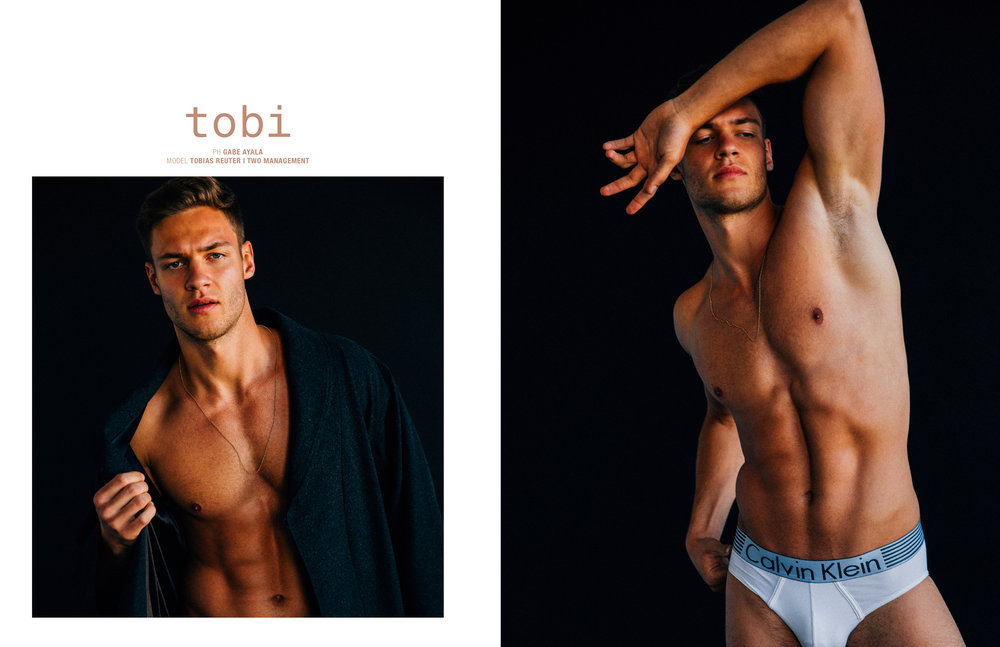 Tobias Reuter is a German model with an impressive physique as well as modelling portfolio! He worked for Adidas, Superdry and Next among others while in 2018 we saw him in a big number of features and fashion editorials in magazines and online media all around the world.
Lucas Bloms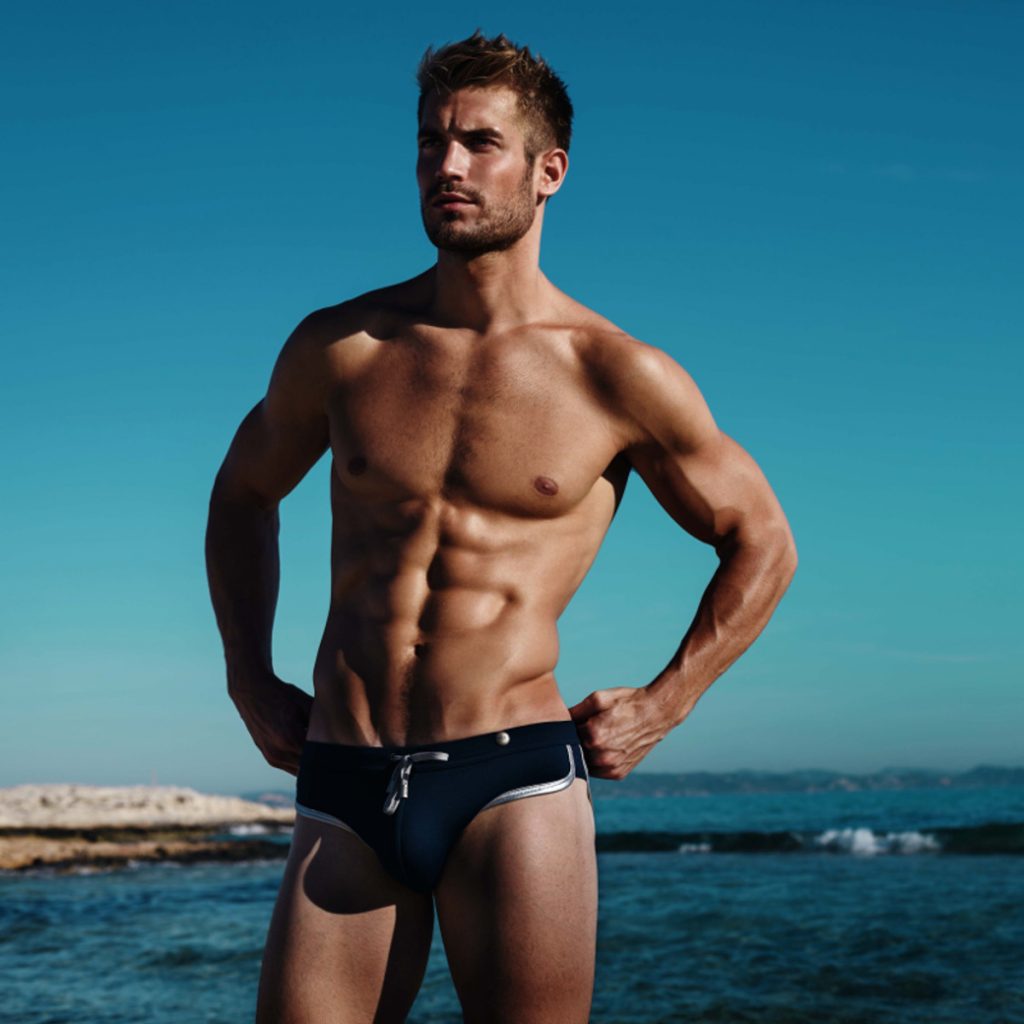 Lucas Bloms is one of the most recognisable faces in the men's underwear world in the last few years. His work in 2018 included a huge number of editorials and features for magazines, official campaigns (including the SS18 swimwear campaign by ES Collection) and his ongoing collaboration with one of the biggest online underwear retailers, International Jock.
Charlie Matthews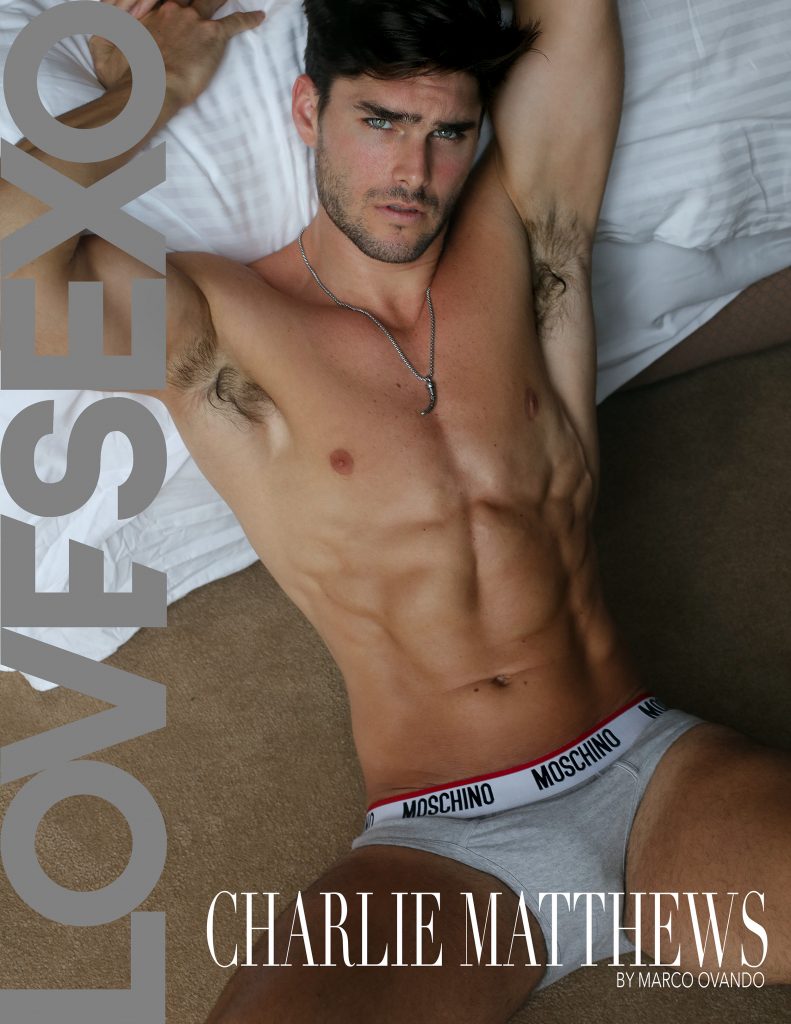 Charlie Matthews was the winner of this category last year. His consistency during 2018 was truly amazing. Matthew is a model that knows how to portray different characters and transforming his face and looks to match every single campaign he has been part of. One of the highlights of the years and a work that we really liked was a shoot with Marco Ovando in LoveSexo magazine.
Philip Fusco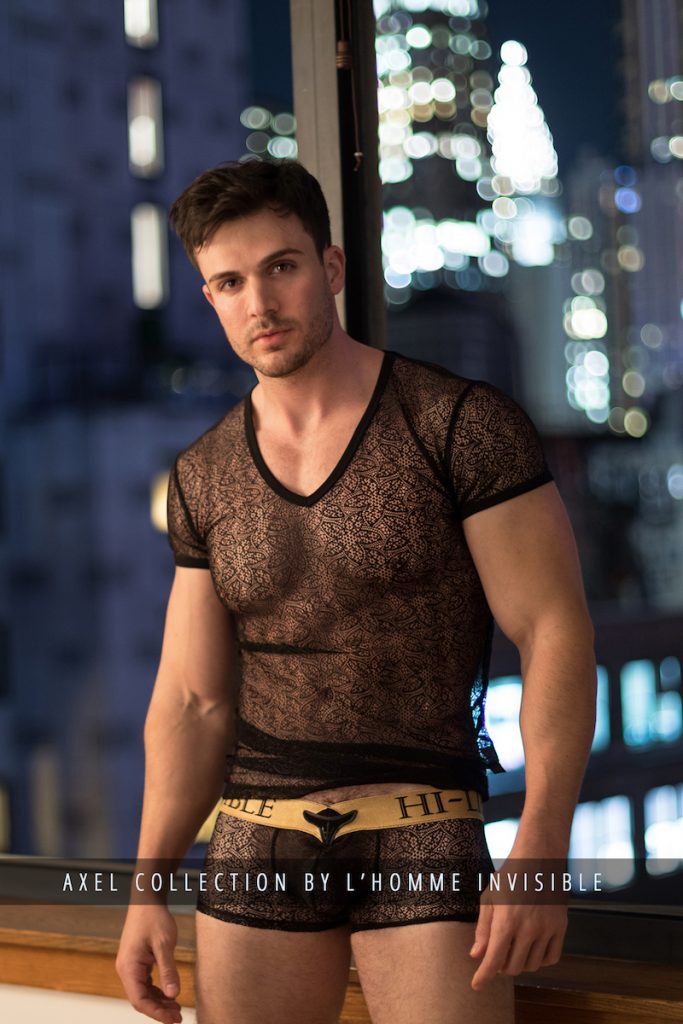 Philip Fusco was our runner up last year. His work in 2018 includes, among many others, some great campaigns for his own brand PhilCity and French luxury underwear label L'Homme Invisible. Apart from being a prolific model that always delivers, he communicates really well with his fans. The campaign he did for L'Homme Invisible was released late in the year and continues with more parts in 2019. So apart from giving him a well deserved place as a nominee in this category this year, will put him in the front line for another nomination in 2019's award.
Scott Gardner
Scott Gardner has become one of the most established models in the men's underwear world in the last few years. In 2018 alone we saw him posing in a range of editorials and featured in a number of publications both in print and online. In 2o18 Scott was one of the most recognisable faces in the men's fashion and men's underwear industries.
Pietro Boselli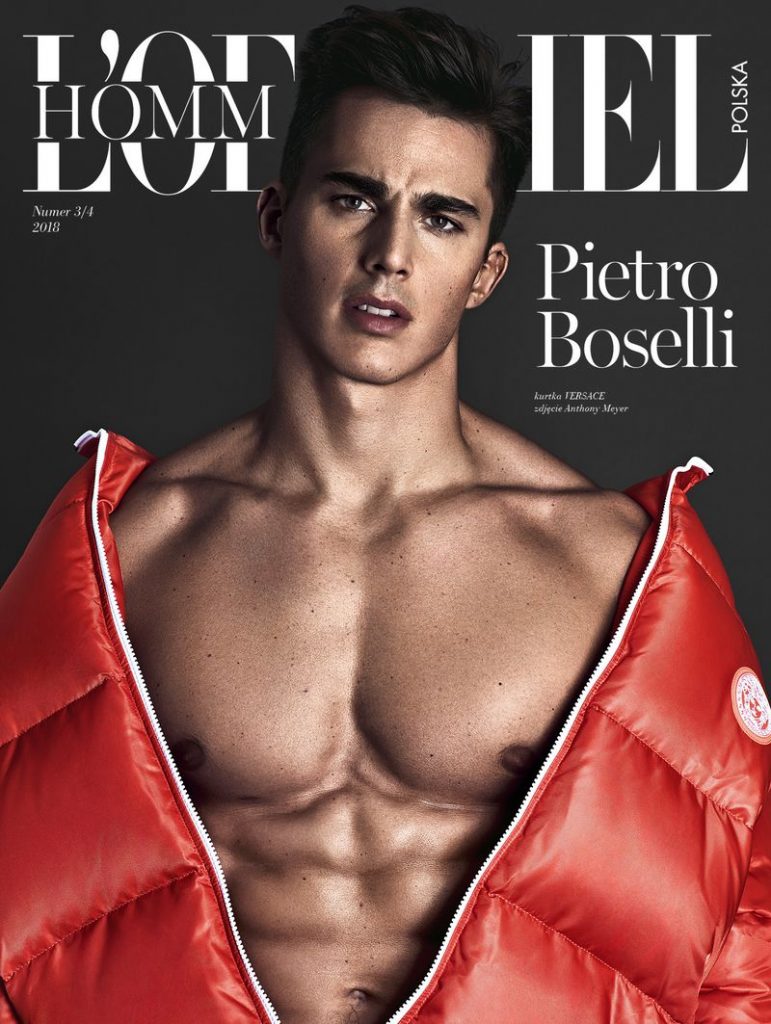 Pietro Boselli is one of biggest names in men's fashion today. Even though he modelled for Armani (Junior) in the age of six, it took a photo of one of his students in 2014 that went viral on Facebook, gave him the title of "the world's sexiest maths teacher" and kick started his impressive modelling career. Boselli continued to do a lot of work over the years. Just in 2018 alone he posed for Armani and Tommy Hilfiger official campaigns while being featured in L'Officiel Homme and Harper's Bazzar among plenty of other publications.