Black Friday is one of the biggest sale events of the year. All around the world brands and stores are putting up sales, offers and special discounts to attract customers and kick start the huge Christmas buying season. You may have heard in the news that Black Friday is also a great opportunity for fraudsters to take advantage of the day and sell counterfeit products so you need to be extra careful. When you buy something from any store or any brand, look for a legitimate address and contact information. Be aware of counterfeit products and don't be afraid to ask their customer service if what you are buying is genuine. To make things easier for you this Black Friday, we put together, like last year, a list of the best deals you can find today. Some of the stores and brands you will see below will extend their sales to include Cyber Monday (that 26th November) so their is really no need to panic. Take your time to browse around and find the things you like and want to buy. Enjoy our guide and happy shopping!
Men and Underwear – The Shop
We will start the guide with our very own men's underwear shop. We offer 30% off in our first ever Black Friday event and we offer some beautiful and select underwear from top brands such as 2XIST, Bluebuck, Code 22, DMXGEAR, L'Homme Invisible and Matt James. Our sale includes everything in store and will last until the 27th November! Check us out here. No coupon code needed!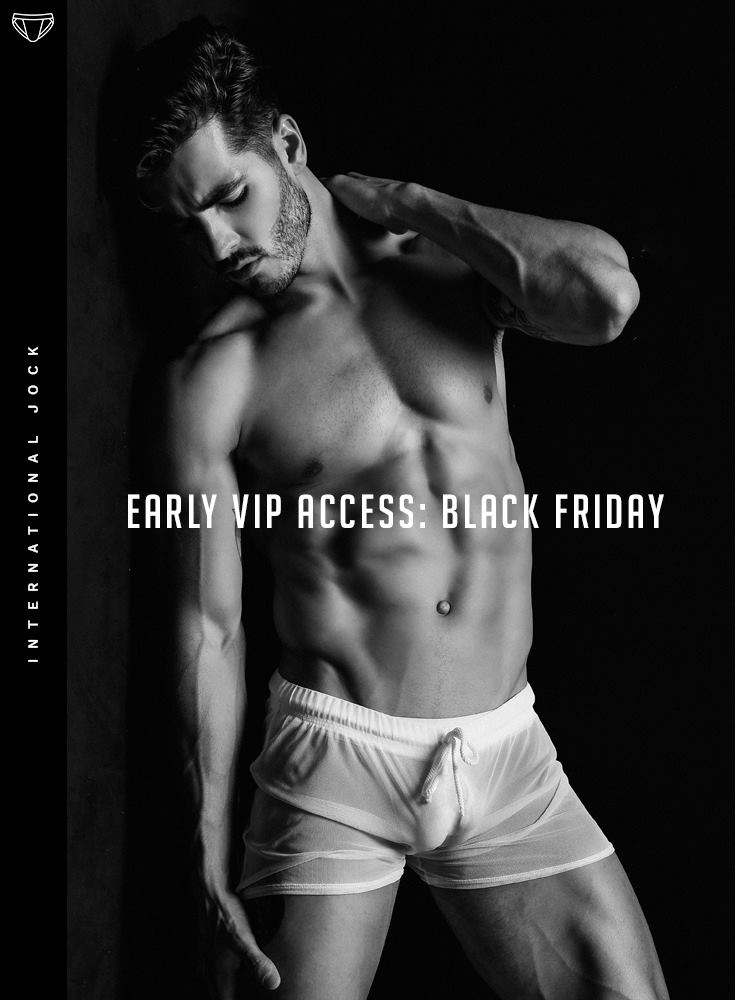 International Jock
The American store is offering 25% off with coupon code BLACK25. You will find a great selection of brands and items to choose from. Visit their store here.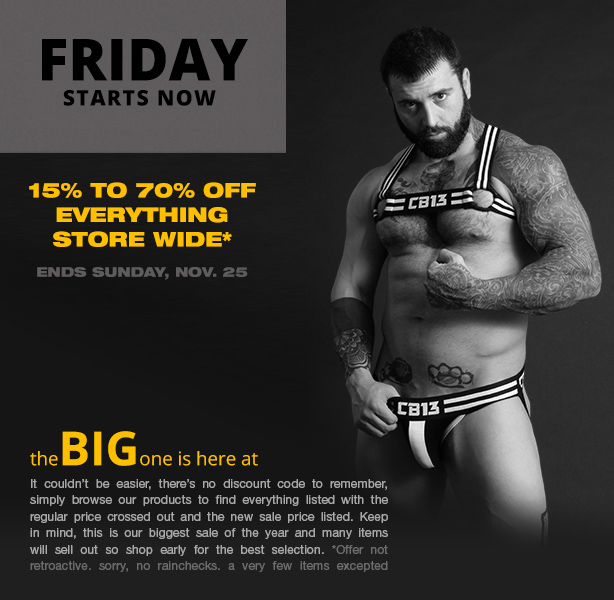 Jockstrap Central
The Canadian retailer offers up to 70% off at selected items until Sunday 25th of November. We are not sure if this sale is going to be extended to Cyber Monday but it is very likely. Find a great selection of jockstraps and fetish gear from quite a lot of brands! Visit their store here.

Jockstraps.com
The American, jockstraps, specialised store is offering a 20% off with promo code FRIDAY. This sale is definitely extended to include Cyber Monday as well. Find jockstraps and athletic supporters from fashion, sportswear and specialised brands. Visit this store here.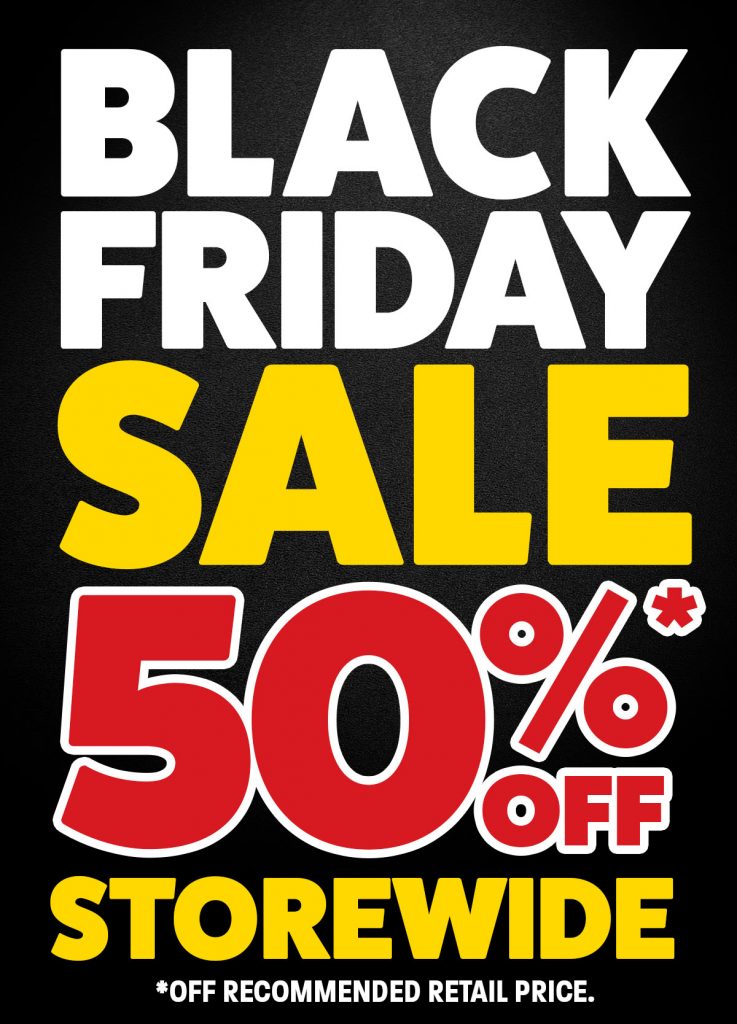 AussieBum
The Australian brand is offering 50% off everything in their store this year. There is no coupon code needed but it will last only for a few hours. Visit their store here.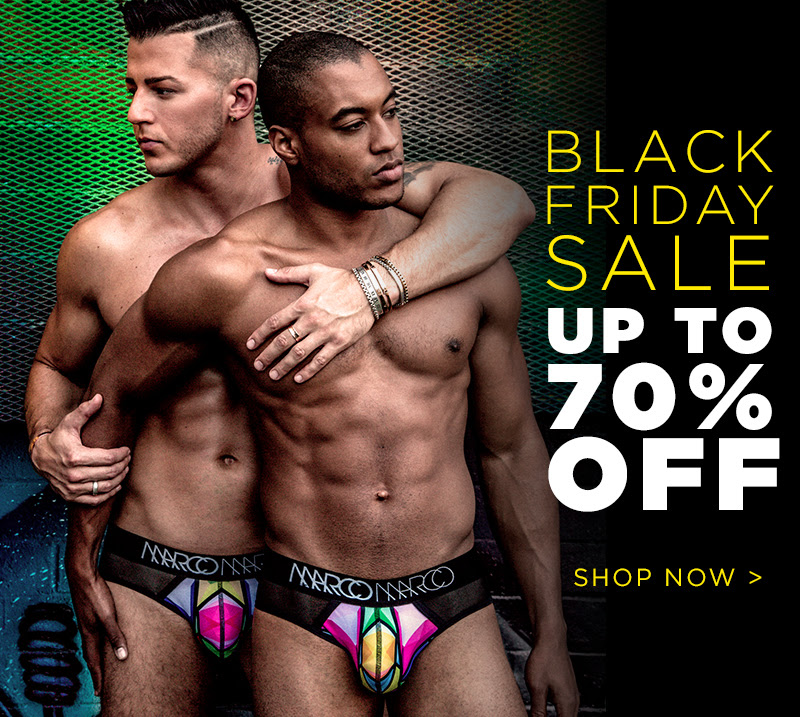 Marco Marco
The American brand is offering a selection of their garments at prices up to 70% off this year. Visit their store here.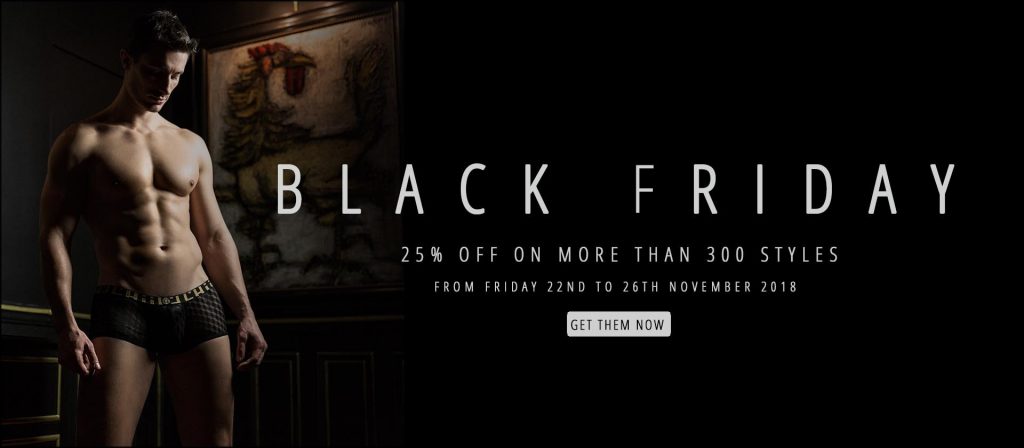 L'Homme Invisible
The French luxury label is offering a great selection of more than 300 styles at 25% off! You can visit their e-store here.
Tani USA
This brand is offering a 30% discount on their entire store with code THANKS. The sale will last until Cyber Monday (included). You can visit their store here.
Almost every brand and store are having something special this weekend. We hope with the above guide though we gave you plenty of choice to make the most of this year's event. Enjoy your Black Friday shopping!