California based men's underwear, swimwear and fashion brand Rufskin revisits one of their most iconic lines of underwear and accessories, Stretch Denim. The revamped line of products is made from stretch sateen denim and comprises eye catching underwear / swimwear styles featuring faux fly fronts, metal eyelets and leatherette detailing. Lets have a closer look at the first wave of designs released.
Rob's Briefs
These denim briefs feature arched back straps with metal eyelets and leather lace-up construction embellished with branded silver hardware. These briefs are available in two colours.
Truxton Briefs
These briefs feature Rufskin's original lace-up fly with leather rope and metal eyelets. These briefs are available in two colours.
Roman Briefs
These cheeky briefs feature rear enhancing back yoke, belt loops, and classic gold stitch. The pouch is contoured and features a faux fly. There are also branded silver hardware and wedge leatherette patch. These briefs are available in two colours.
Spoke Jockstrap
Designed with Rufskin's signature arched-back straps, this jockstrap features metal eyelets and leather lace-up. Gold stitching, branded silver hardware and D-ring detail at hips.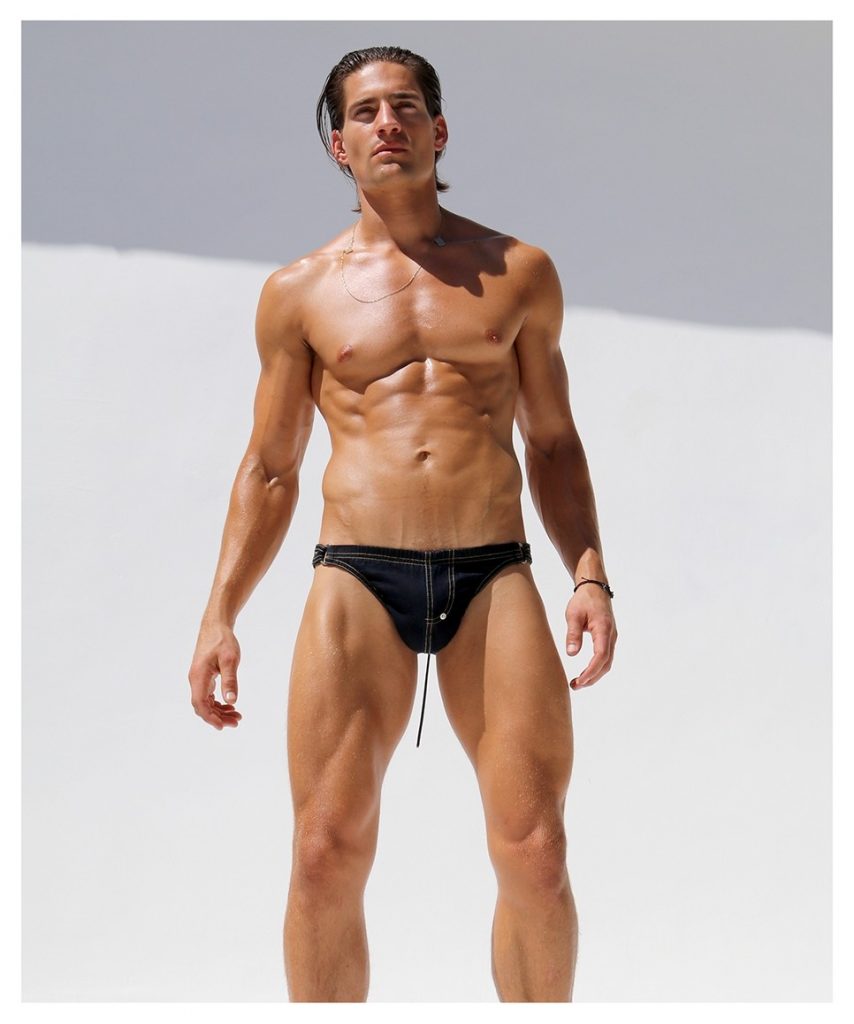 Strapped Brief
These briefs have a side strap construction with double D-ring detail on the hips. Contoured seat and front pouch with faux fly.
Prince Briefs
These briefs feature a thong's T-shaped back. The back has elastic bands that join with shiny metal D-rings on the hips to the front. Contoured pouch with faux fly and branded silver hardware.
D'Apron
Rufskin's stretch denim apron is built with a front kangaroo pocket with side patch, silver hardware, chic double D-ring neck strap and branded leatherette patch at side and front.