Today's review is about Debriefed's Knightsbridge Boxer. Debriefed underwear is an underwear retailer that offers products not only from brands from USA and UK, but from their own brand as well. More specifically, I will be reviewing the Krightsbridge boxer, the one with the code name Chelsea. The company states it is woven even though on their site (at the time this review was written) there is no info about the composition. Since we got one of the first samples, there was no label either on so we could not identify any details of composition or care. The only hint the company gives about composition is that it is cotton based according to the product's description on their site. After we got in touch with the manufacturer, we found out the fabric is a cotton 56% and polyester 44% blend. It should be washed at 40 degrees, it shouldn't be ironed, or put in the tumble drier.
At this point, I would like to state that I will be reviewing the boxer more as a piece of loungewear than as of one of underwear. The reason? I got no space for extra fabric in my skinny pants!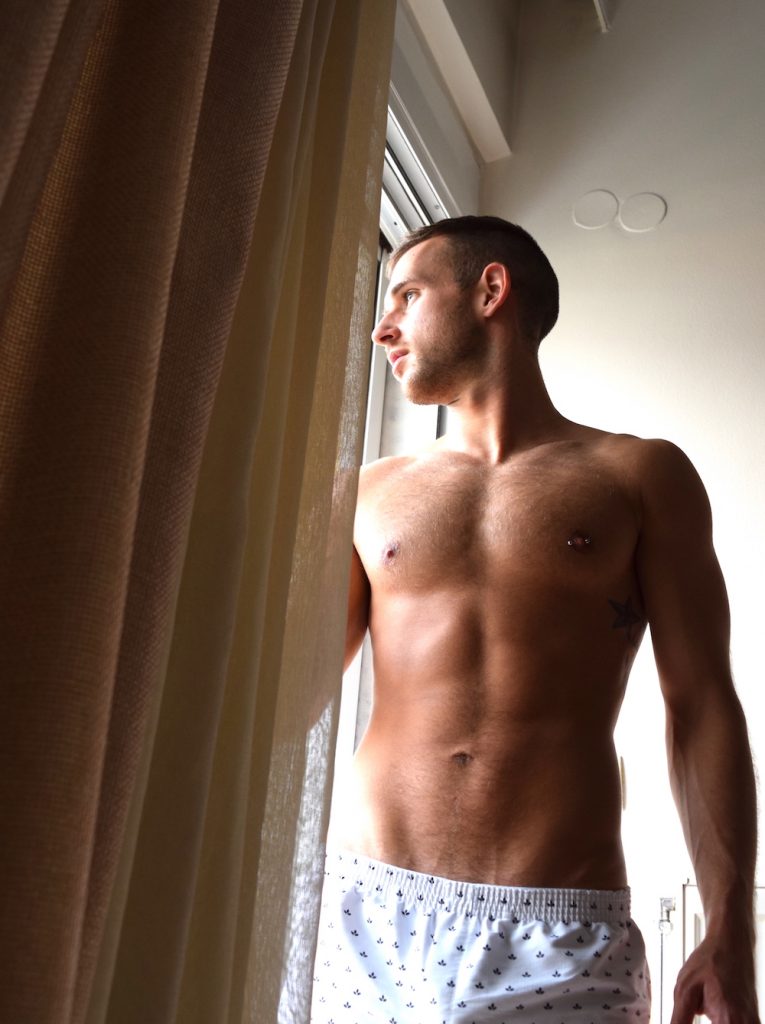 Firstly, the main reason why I chose to review the boxer is that I liked the print on it and secondly because I was interested in types of underwear that would provide me with comfort at home. Bear in mind that I live in Greece where the temperature hits 30°C very often and when I am at home I feel like I want to wear less and less but at the same time not be totally naked. Taking this into account, this boxer seemed that would cover my need for an underwear with style and comfort at home.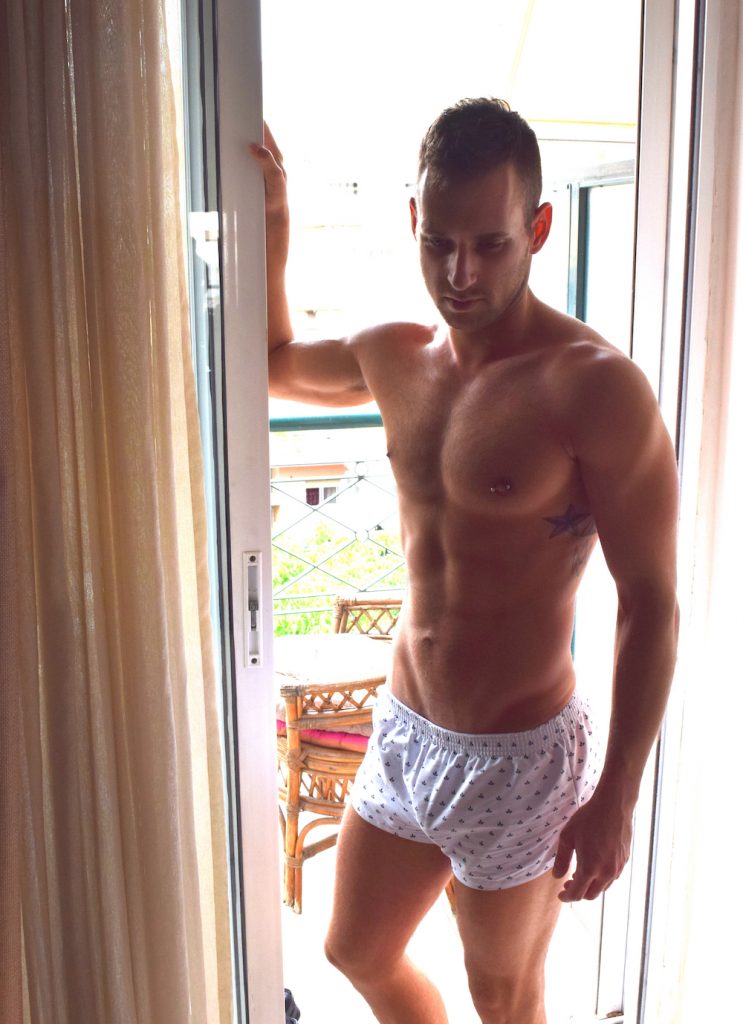 Concerning style, I must admit that I loved it. A short enough boxer with wide leg openings providing enough space for my thighs, matching absolutely my taste. I also appreciated the fact that on the inside part of the waist there is an extra layer of soft fabric making the underwear take one more step towards comfort. Additionally, there is an internal cotton made support cup which, as Debriefed mentions, is for those seeking that little extra detail. The cup is contoured and made to suit every man's needs, either smaller or bigger. However, I am not a fun of those cups, especially when I am at home, so I wore the underwear without using it and did not have any discomfort issues.
Continuing on the style critique, I loved its print – as I already mentioned above – which as you can, as well, see at the pictures is quite simple but eye-catching at the same time! Is it the print itself? Is it the contrast of blue and white that resembles Greece? I leave that at your point of view.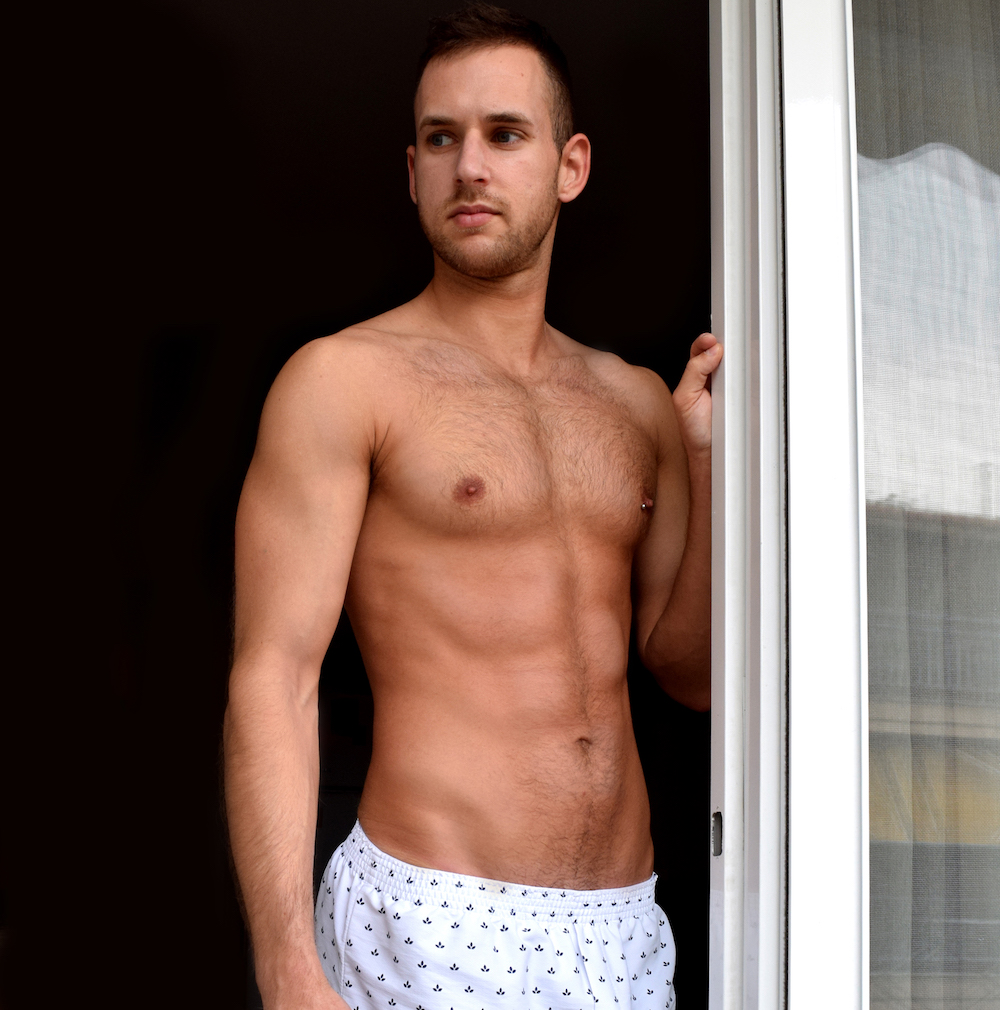 Moreover, now that I am writing the review, I have already washed it in 40°C and after my inspection it has passed the test of retaining both its shape and feel. On the contrary though, my eye fell on some details at the upper back of the underwear. Some threads had lost their tight position on the extra layer of fabric in particular. I wonder what happens after many washes…
To sum up, I found this boxer beautiful in terms of design, shape and print. I will definitely wear it at home during the hot days of summer in Greece. However, I am not totally satisfied with its durability and wonder what will the next washes cause to it. In general, I would characterise this boxer as very good – not excellent though – and I would recommend it as a piece of loungewear.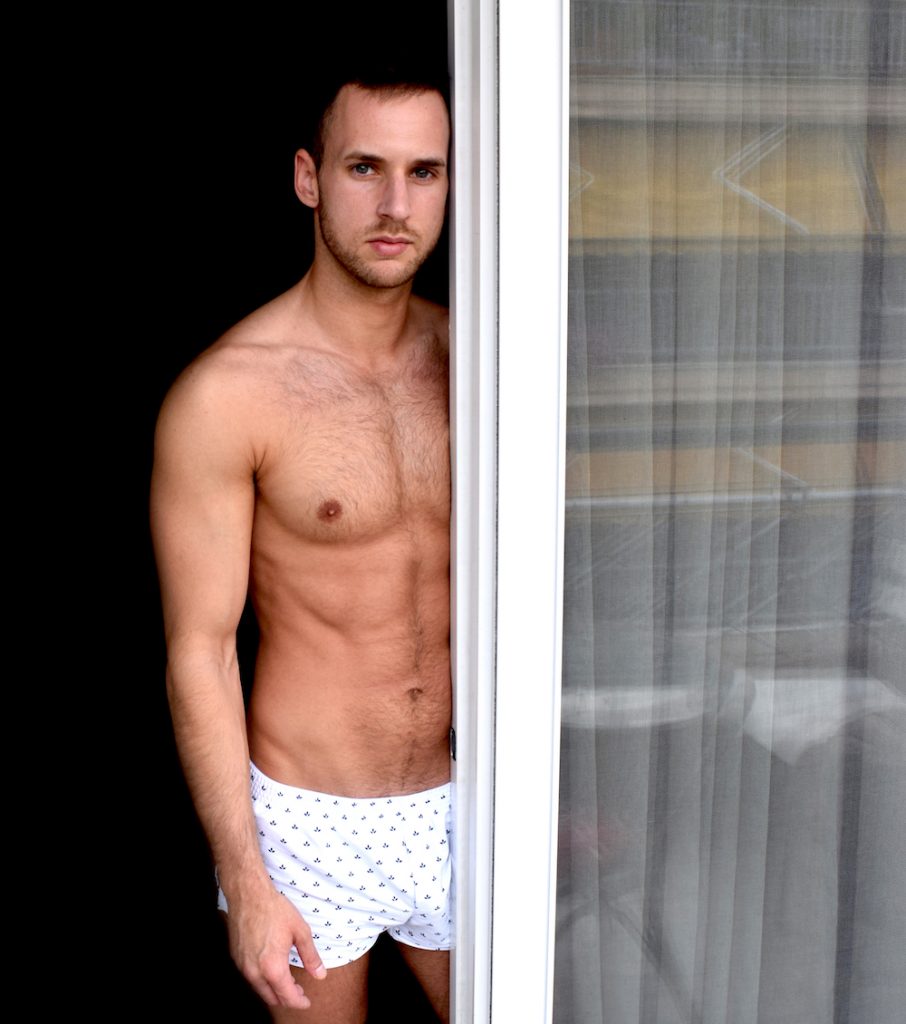 ---
This boxer was sent to Men and Underwear by Debriefed Underwear for the needs of this review.