One of the best days of the year to find great sales in definitely Boxing Day. The day marks the beginning of a week of sales in the UK and deep discounts in many stores just for the day in Canada, Australia and New Zealand. For consumers is the equivalent to Black Friday and for many stores the day with the biggest revenue of the year. In our brief guy below you will find the best offers today! Sit comfortably in your sofa, relax and… happy shopping!
Daily Jocks
The Australian underwear blog turned underwear club and underwear store holds their end of the year sale with well known brands on offer up to 70% off. Have a look here.
Top Drawers
Canadian retailer Top Drawers offers 10% off sitewide and free shipping on all orders of 75$ or more. This offer is valid today only! On top of that the store put some items in further reductions, up to 60% off. You can find them here.
Bang&Strike
Up to 70% off at selected items from popular retailer Bang&Strike. In their updated sales section you can find not only underwear but also sportswear and streetwear. See what's on offer here.
UnderU
One more popular UK retailer, UnderU has an updated sales section with more than 800 items (including underwear, socks and loungewear) at prices up to 50% off. Have a look here.
aussieBum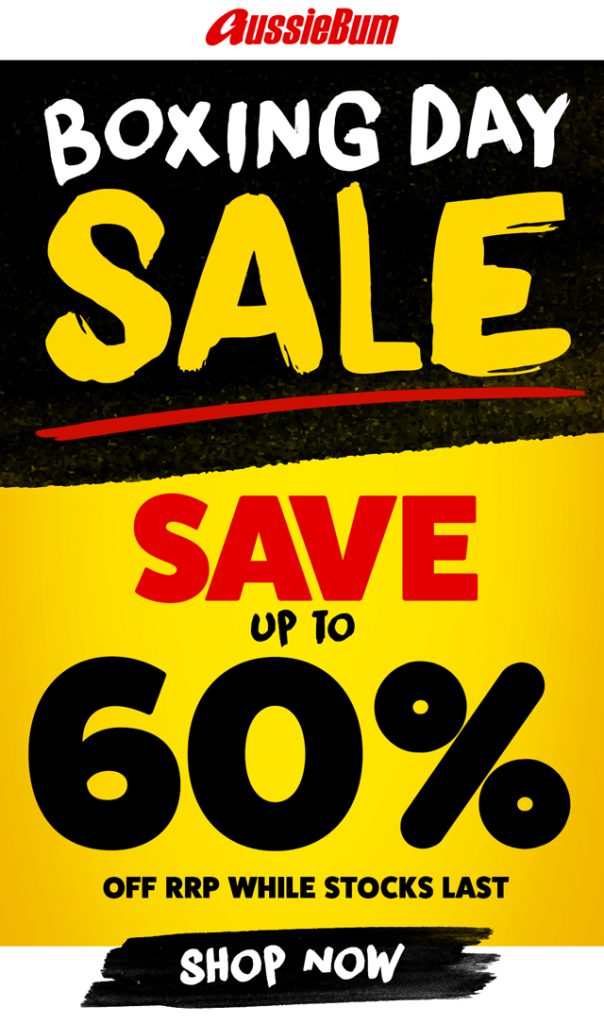 Australian brand aussieBum offers hundreds of designs at prices up to 60% off inclusing their popular WJ, Billy and many more. Have a look what's on offer here.
Down Under Guys Gear
Popular Australian retailer DUGG is offering sitewide a range of deductions. There is no coupon code needed and the sales will last until the end of this year.
Garçon Model
A very special offer from Canadian brand Garçon Model. With every pair of swimwear you get a second one free with coupon code SWIM1 valid until the 28th December 2017.
Jockstrap Central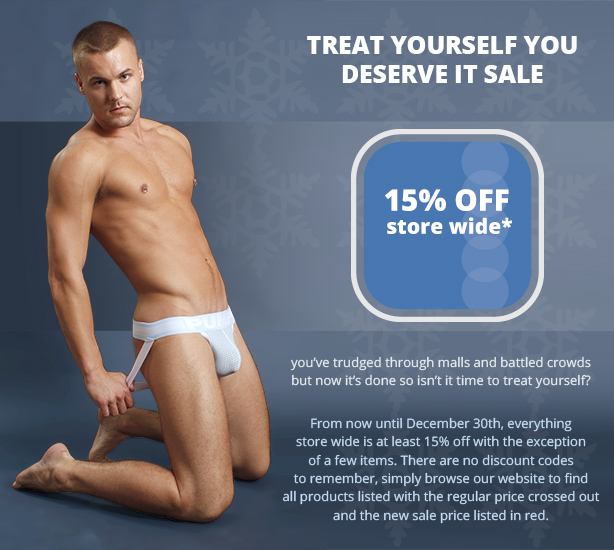 The popular Canadian retailer Jockstrap Central specialised in more sexy underwear designs is offering 15% discount sitewite until the 30th of December 2017. No coupon code is needed, prices show already reduced.
BCNU
The Australian sportswear, swimwear and underwear brand BCNU is offering selected items at 50% off until the 29th of December 2017. See what is on offer here.