Men!
Simon Marini (known from the campaigns of Jockstrap Central) in a video of My Naked Kitchen. Watch him here
Our favourite Hunk du Jour this week was Matvey Voskrebentsev
Beautiful editorial called Brothers photographed by Martijn Smouter at MMScene
Our Instaman award this week goes to Steven Michael Love
Model Frank Englund photographed by Marco Ovando at Love|Sexo
---
Underwear
Pre-Black Friday offer at VOCLA, with 15% off CellBlock 13 over this weekend only.
A new brand called British Boxers (photo below) just launched at Dead Good Undies
Last chance to grab underwear by Charlie up to 30% off here
Did you know Bonobos Underwear offers just one underwear design but in 6 colour and 11(!) sizes?
One of the first stores to get themed holiday gift guides is MensUnderwearStore. Have a look at them here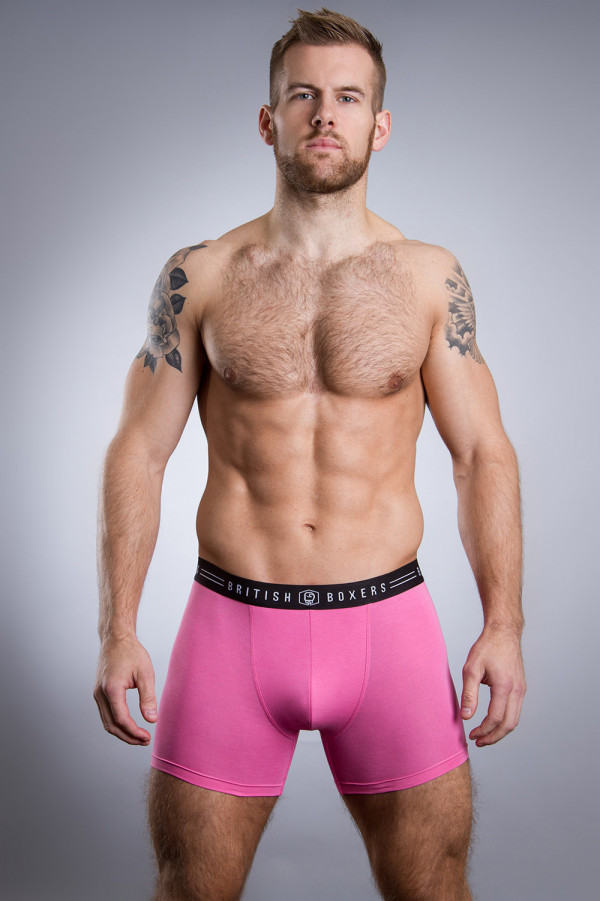 ---
Buy from our affiliates and support us!
(if you purchase via the links below we may get paid a commission)
Glitz, Pop up or Happy? Three new collections have just been released by Andrew Christian
For classic or sexy and everything in between have a look at Malebasics
Going somewhere warm for Christmas? Get some of the best shorts and swimwear from Billabong
New styles available and multi packs save (up to 20% off) at Mosmann Australia
Discover the online exclusives at 2(x)ist this weekend
New collection SWEWAII of swimwear, shorts and accessories at Frank Dandy