One more, up and coming trend in men's underwear the last few years is lace. Yes, it has become quite common to see collections including this style of fabric and even some of the biggest brands have taken the step this year to include it in their proposals for almost any season. Lace has no gender, is neither straight nor gay and actually according to the feedback we get from quite a few underwear brands and underwear stores it appeals to men of all sexual orientations. Many men have embraced it but others still see lace as something that should stay away from their underwear drawer. Enjoy our selection with the 10 best lace underwear designs this season and we hope it will change the mind of even the most anti-lace men out there!
Versace – Contrast Black Lace Boxer
This is not the first collection that Versace uses lace for its underwear and its Contrast Black Lace design, this season, is one of their best ever. The Baroque floral pattern is beautifully combined with a black and white waistband. The pouch is contoured and lined with a cotton fabric for coverage and comfort. You can find it here.
L'Homme Invisible – Velours Mystique V Boxer
A powerhouse of France when it comes to lace and sheer underwear for men, L'Homme Invisible, has some stunning designs to offer this season. Our choice is the Velours Mystique V Boxer featuring a floral pattern with velvet on a transparent voile. The fabric is contoured to fit the male form and perfectly combined with a black waistband that leads to a V-shaped front. You can find it here.
Gregg Homme – Rococo Boxer Brief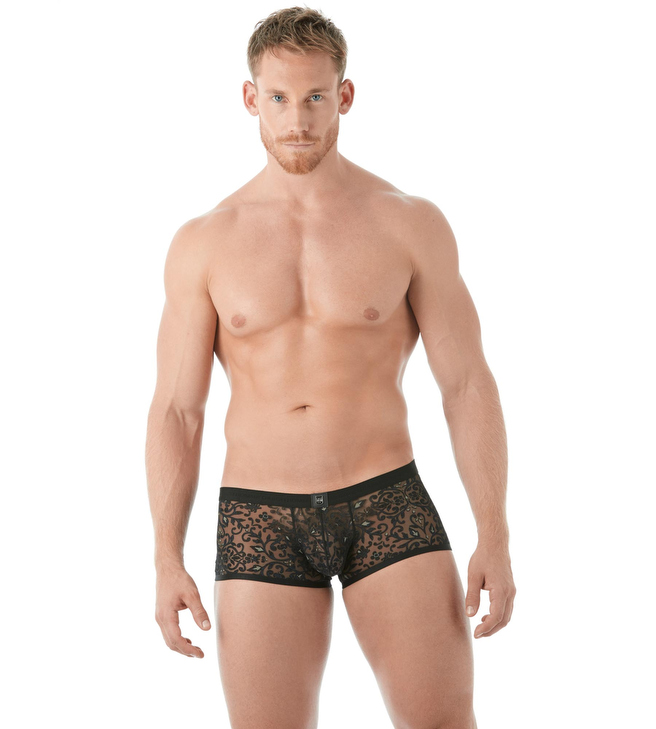 From France to Canada's Gregg Homme, one more outstanding label that produces lace underwear for men for years. The underwear that made it to our list from this label is the Rococo Boxer Brief featuring a romantic baroque style printed fabric, thin black waistband and a sexy, unlined, contour pouch. You can find it here.
Male Power – Stretch Lace Mini Shorts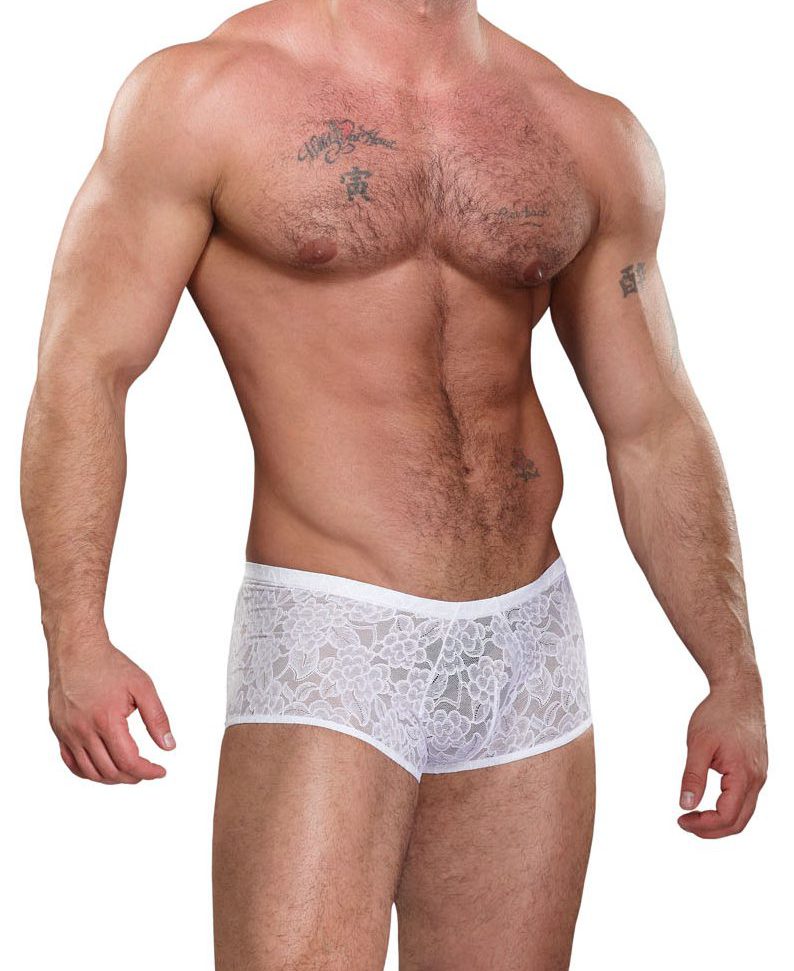 Made in the USA and one of the most affordable underwear in our top 10 list, the Stretch Lace Mini Shorts by Male Power. Made from a stretchy lace featuring a floral pattern these mini shorts are moulded to fit the male physique. Thin waistband and leg trims offering an unobstructed all lace look. You can find it here.
Candyman – 99239 Briefs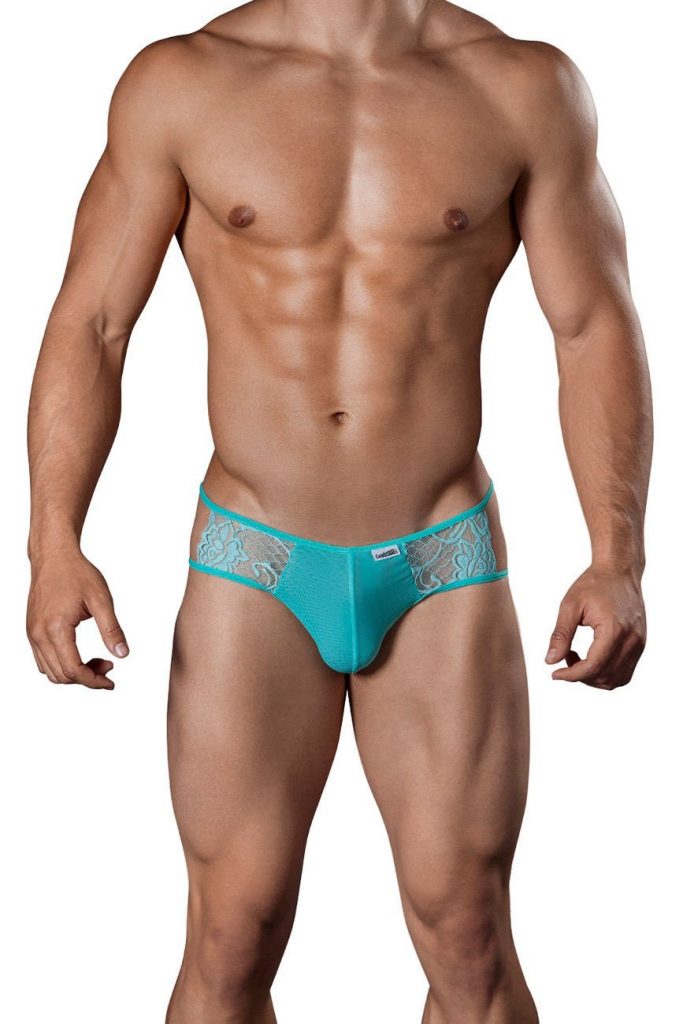 One more brand we couldn't miss from this list is Candyman. The Colombian label offers many beautiful handcrafted underwear made of lace this season. The one we chose for our top 10 list is the 99239 briefs. It is a very sexy style with a completely out of the box design featuring lace at the front and back panels. The sides are open and the back consist of two panels with a hook fastener. You can find it here.
Menagerie – Low Rise Trunk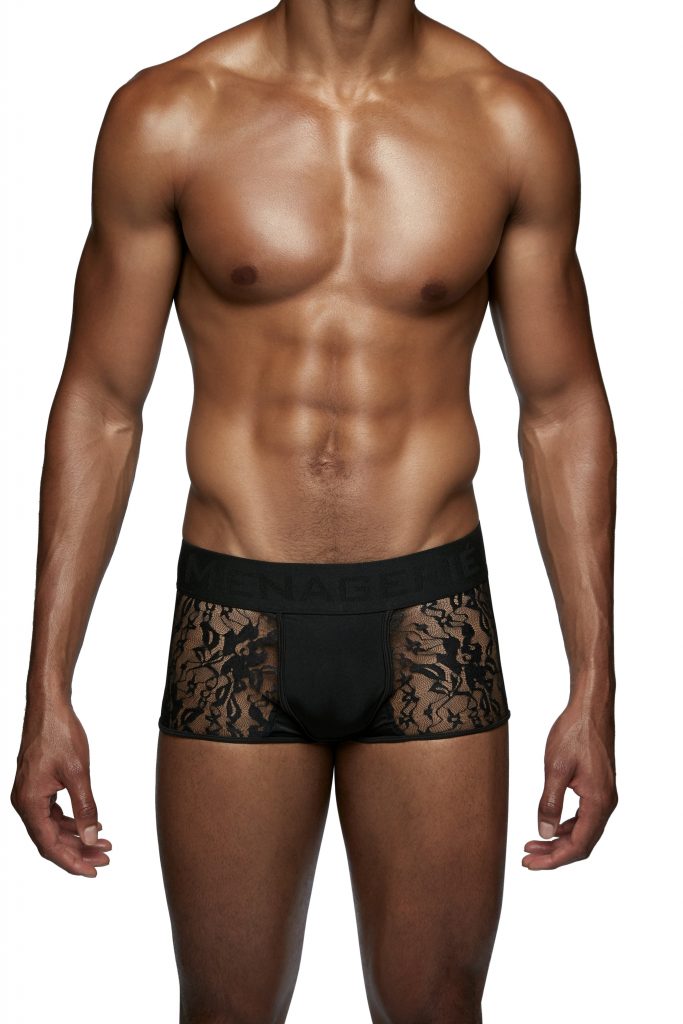 One more design that stands out this season is the Low Rise Trunk by Menagerie. The Los Angeles based label is an expert in lace underwear for men and these low rise trunks show that! Made from a high quality lace featuring a floral pattern combined with a wide, branded waistband and solid pouch these trunks are very elegant and sophisticated. You can find them here.
Bodyaware – The Burnout Brief
Something more funky and away from the classic black or white lace underwear. The Burnout Brief by Bodyaware is made from a purple devoré fabric moulded in two panels only, one for the front and one for the back held together on the sides. This style of fabric is made with a process that burns away parts of its top layer leaving the transparent base to create the pattern you see on the garment. You can find it here.
Manstore – Micro Pants M759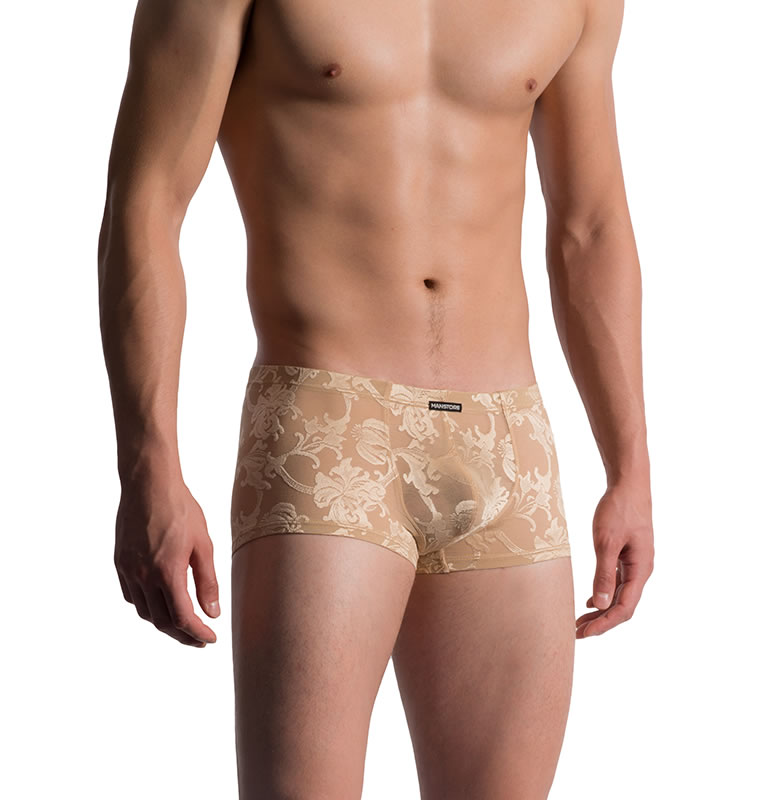 The next pair of underwear in our top 10 list comes from German label Manstore. Made from a beautiful beige, French, eyelet mesh the M759 Micro Pants feature a floral pattern on a classic cut that many men find very comfortable. The waistband and legs trims are covered and there is only a discreet logo label on the top centre. You can find it here.
HOM – Beaux Arts Trunk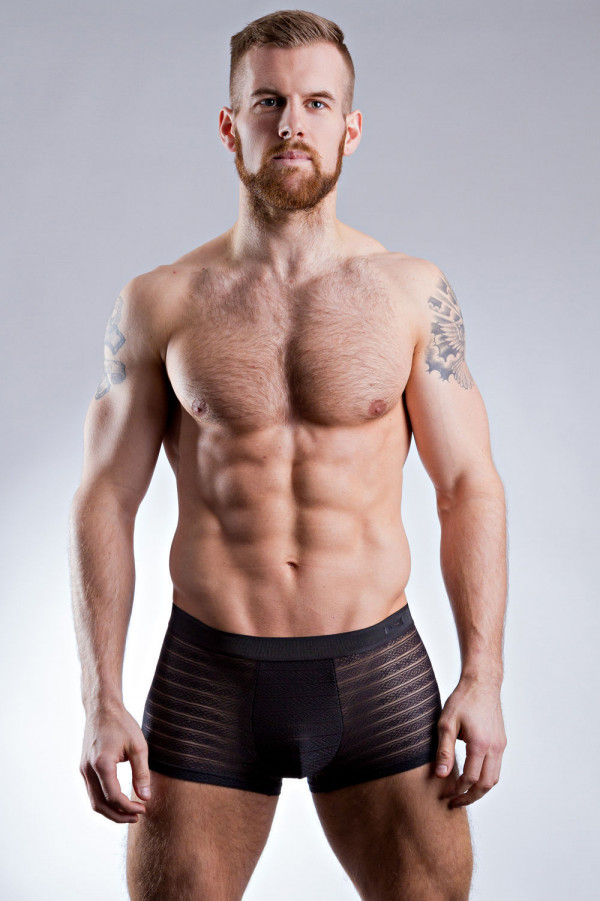 One more pair of underwear that deserves to be in our top 10 list this season is the Beaux Arts trunk by the French label HOM. The fabric features a geometric pattern with stripes, an alternative to the usual floral inspired patterns of lace. The pouch is double ply with the same material to offer some coverage.  You can find it here.
MaleBasics – Open Side Boxer Shorts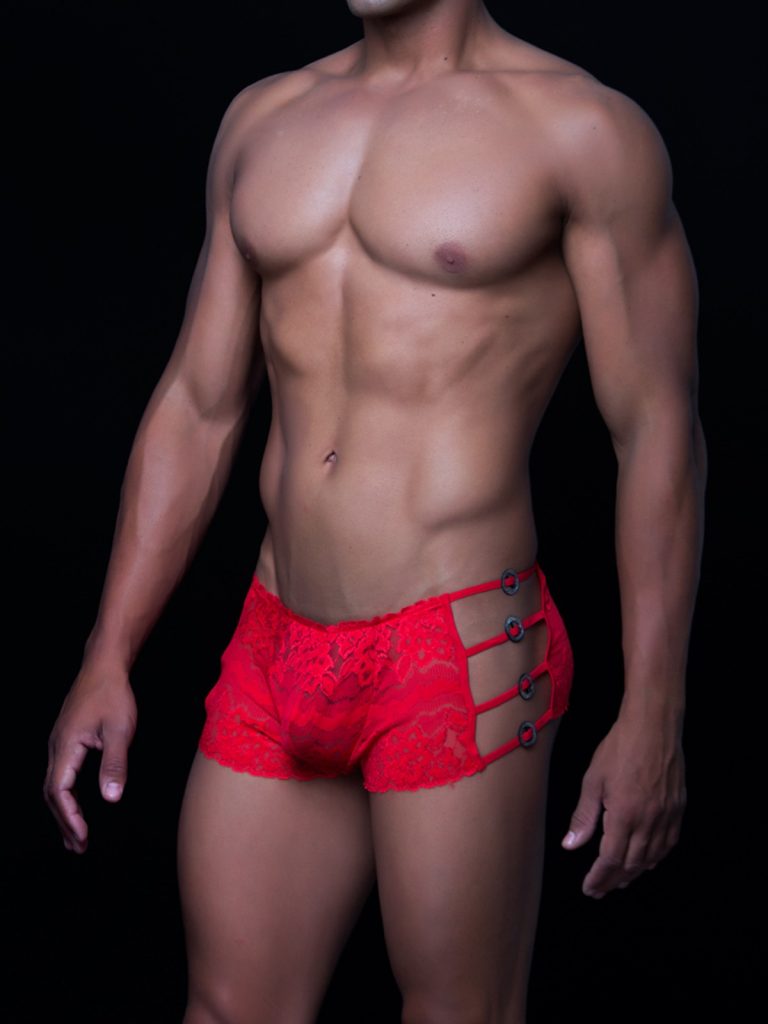 Last but not least a more adventurous design by Malebasics. The Open Side Boxer Shorts feature a rose pattern lace covered front and back with exposed sides held together by four thin strips of elastic. There are also decorative buckles for that extra touch of playfulness. For our top 10 list we chose the devilish red option! You can find it here.