Tartan, the criss-crossed horizontal and vertical stripes pattern comes in and out of fashion for decades. You will find it also as "plaid", "checkered" or "chequered" and this year, especially for Winter 2017-18, it appears in many men's underwear collections. A more sophisticated pattern, tartan, has been associated with more mature men becoming one of the standard prints for some of the biggest names of fashion. It offers a masculine style and in many cases an unexpected colour combination makes it super fresh and very modern. You can't go wrong with any tartan this year but just to stay on the safe side have a look at the 10 best designs we selected for you!
Burberry – Check Twill Cotton Boxer Shorts
The brand that turned tartan to haute couture should definitely have a place in our list this year. Their iconic pattern is a synonym to class and elegance. This year apart from their classic colour combination you see above, their tartan boxer shorts are available in two more patterns. You can find them here.
Croota – Tartan Criss Cross – TC02P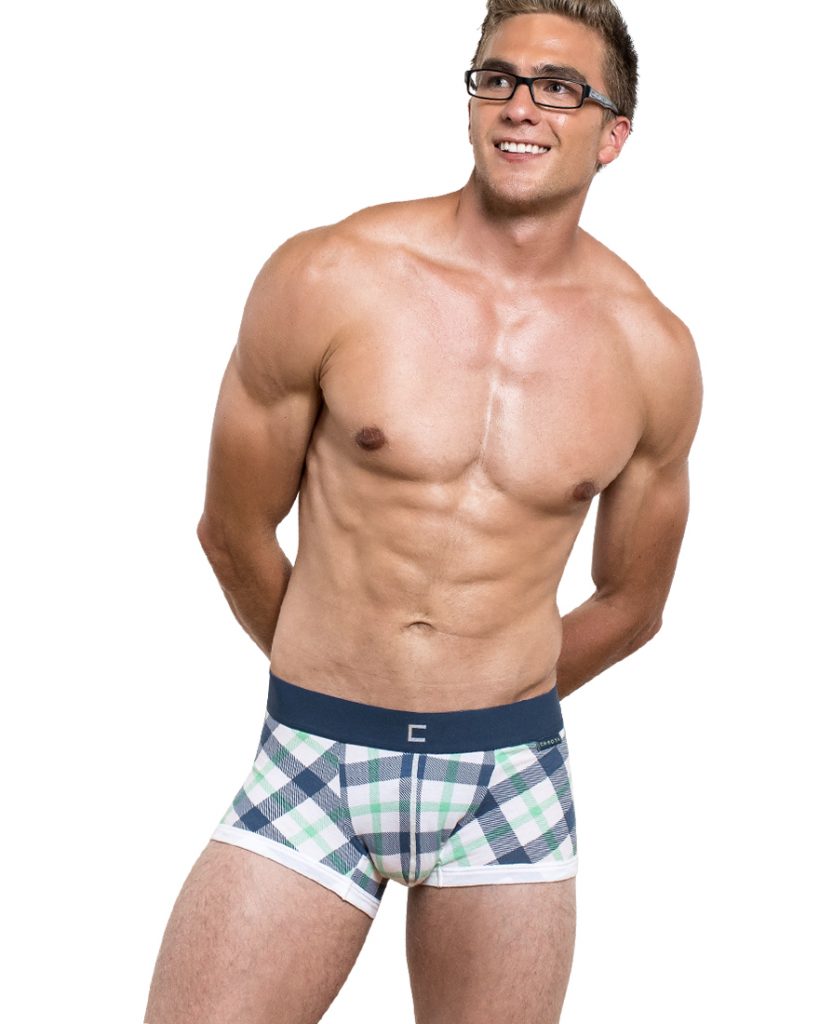 One of the most stylish tartan prints this season comes from Croota. The Australian brand created this beautiful, fresh and modern, green and navy blue pattern on one of its classic trunk shapes. This underwear is made from a supima cotton blend and you can find it here.
Impetus – Boxer Plaid – X'mas Special
Tartan can be associated with Christmas. Even tough our own little elves are working on a Christmas special top 10 underwear list, we couldn't leave outside this top 10 the Boxer Plaid – X'mas Special by Impetus. The Portuguese label included in this season's collection a stunning boxer brief featuring tartan only on the side panels, as a variation to their standard tartan printed underwear, and we think it looks stunning! It is made from a cotton and elastane mix fabric and you can find it here.
Hugo Boss – Trunk 24 Print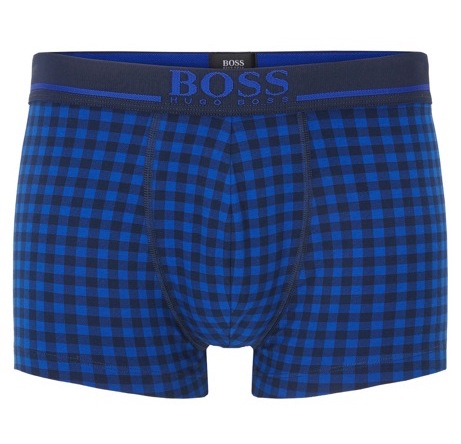 A very classic chequered print this year from Hugo Boss. It has been released in a few other variations but our own favourite is this dark blue one. Masculine, classy and comfortable this boxer brief is made from a soft knit jersey, cotton and elastane blend fabric. You can find it here.
AussieBum – Clan Brief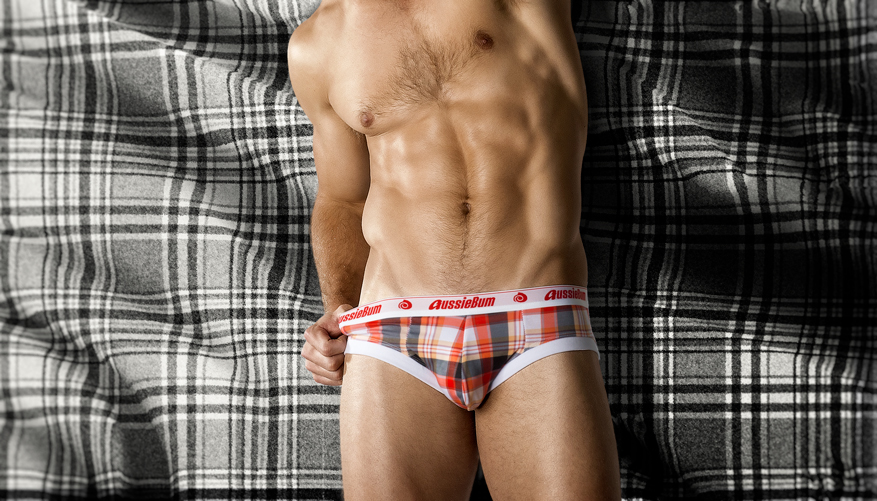 The Australian label has re-released a tartan range this year called Clan and it looks stunning. Available in three colourways and also in trunks, this range is a limited edition and made in Australia from a polyester and elastane blend fabric. Our own favourite is the "Arran" colour way you see in the photo above. You can find it here.
MyPakage – Dynasty Plaid Boxer Briefs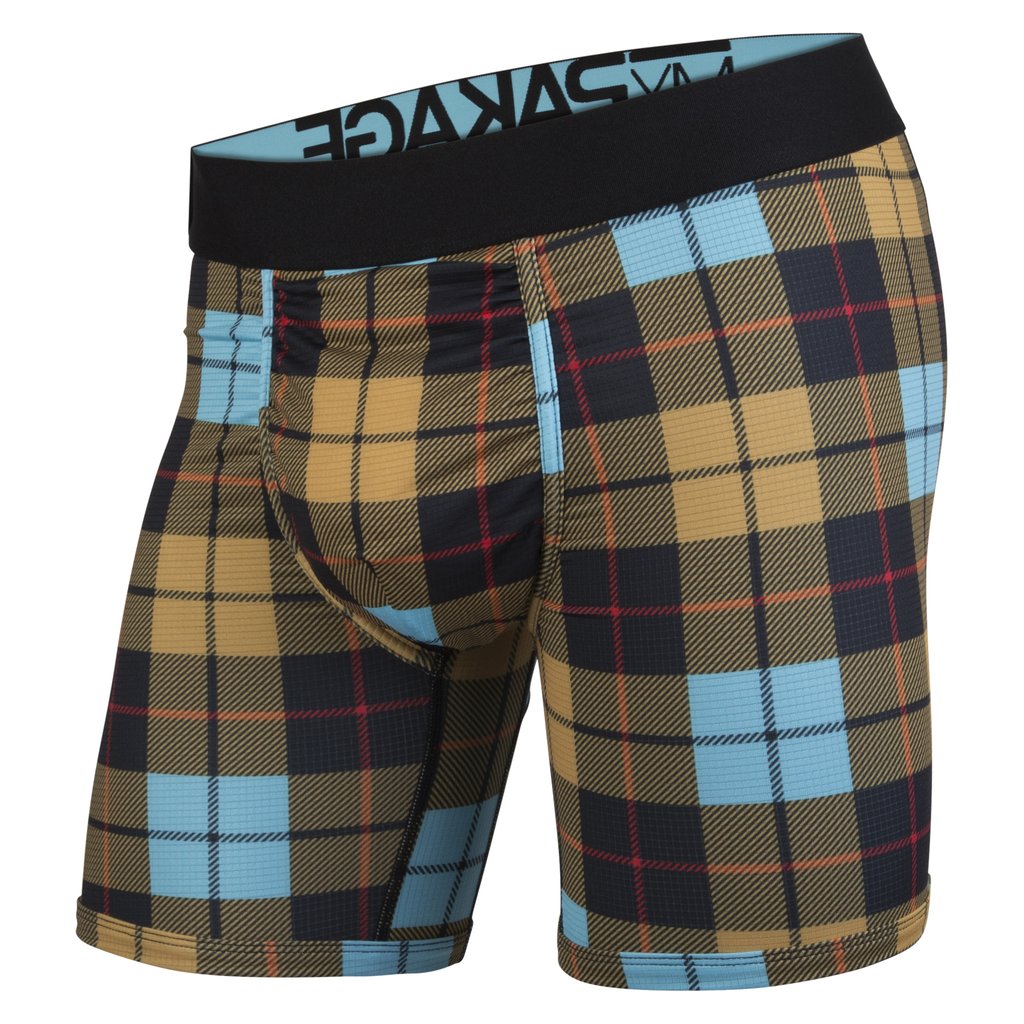 From Australia to Canada and from briefs to long boxer briefs. The Dynasty Plaid boxer briefs are also one of our favourite tartan underwear this season. The colours are just great with the addition of bright blue in the mix that makes it look very young and modern. This boxer brief is made from a polyester fabric with fast drying and anti-microbial properties. You can find it here.
Jockey – Great Lakes Brief
One more favourite tartan underwear this season is the Great Lakes Brief by Jockey. The American iconic label created these lovely briefs with an ombré tartan print in shades of blue, perfectly combined with black on the waistband and legs. The fabric is a cotton, tencel and elastane mix and you can find it here.
L' Homme Invisible – Scott Hipster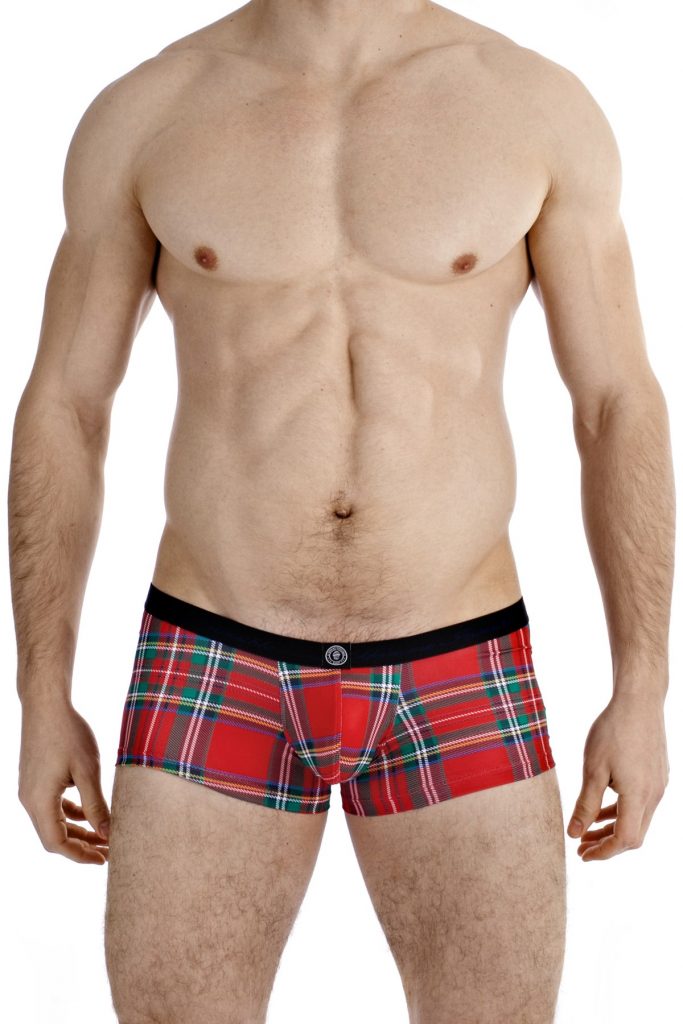 The French label, known for its innovative sheer and lace underwear for men, has come up with a classic tartan design this season that looks fabulous! The Scott Hipster features a classic red and green tartan (could be also great for Christmas) combined with a simple black discreetly branded waist. The fabric is made in France and is a polyester, lycra blend. You can find it here.
Abercrombie & Fitch – Woven Boxer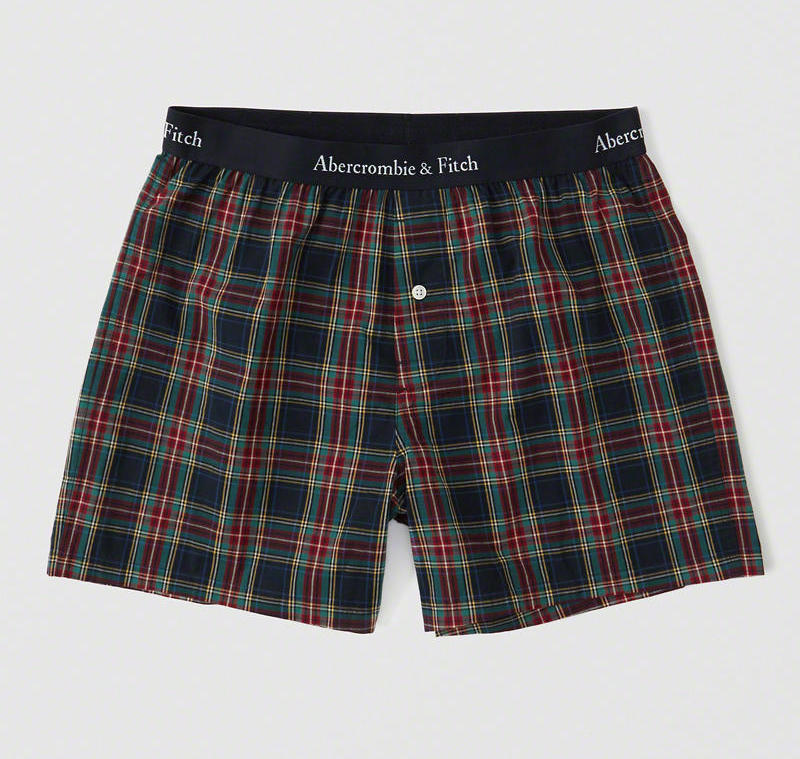 One more typical tartan pattern that made it in our top 10 list this season is the Woven Boxer in navy plaid by Abercrombie & Fitch. Tye style is a mature classic boxer shorts with a single button functional fly and a black, branded waistband. We love the hint of blue in the pattern and the overall masculine and almost retro styling. It is made from a cotton and elastane blend fabric and you can find it here.
HOM – Graphism boxer briefs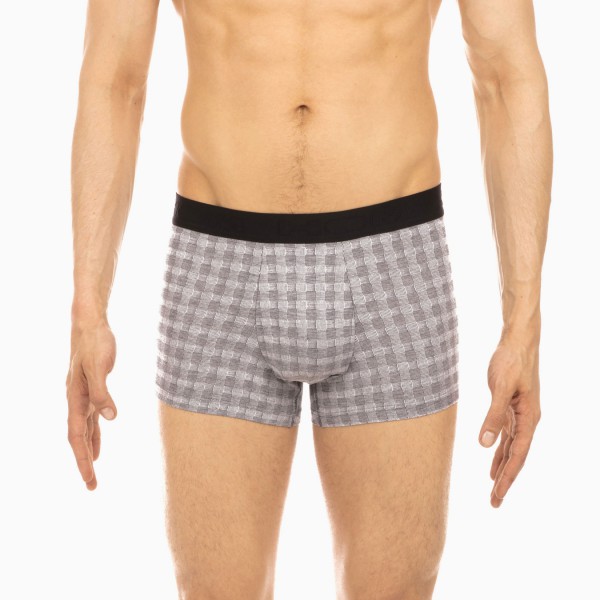 Last but not least the Graphism boxer briefs by French label HOM. Its beautiful Prince of Wales plaid (also called Glenn Plaid) on a modal jacquard is one of our favourite fabrics this season. Black and white in a classic underwear style, simple and elegant! You can find it here.