The pair of underwear I put to the test is the Hunk Bulge Boxer by 4 Hunks. In case you are not yet familiar with this brand, let us introduce you to them. 4 Hunks is based in Berlin, Germany. The label has been present in the underwear market for a bit more than five years, with every collection having references to a magical world of sexual fantasies and dreams. The customer of this brand is a man who feels comfortable in his own skin and proud of who he is.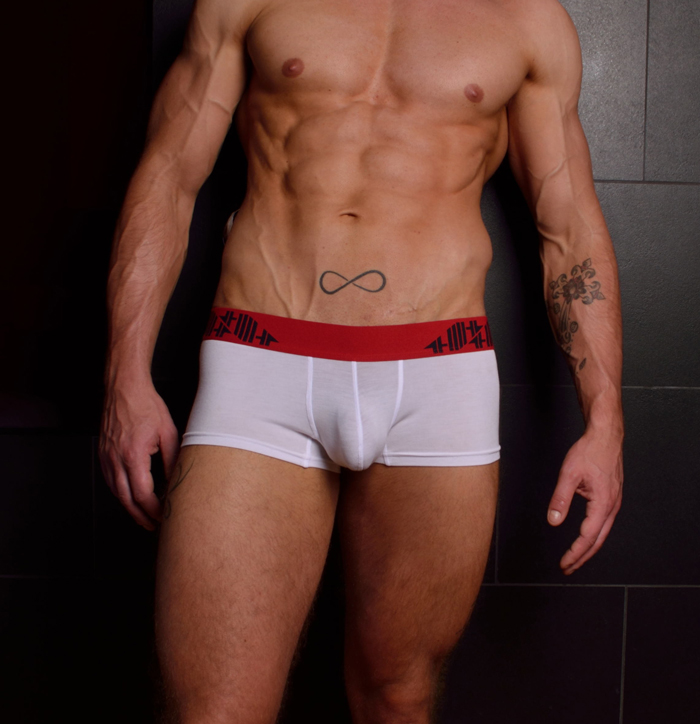 After a short introduction it's about time we looked at this white pair of boxer briefs, the brand was very kind to send me to try.
I will start, as usual from the material. The Hunk Bulge Boxer is made from a high quality fabric, 95% cotton with 5% elastane added. The fabric is so lightweight, it is almost transparent and has a very nice soft and silky finish. The fact that it is extremely lightweight makes it more stretchy than fabrics with the same composition. The Hunk Bulge Boxer is made to cling on to your skin following every curve of the male anatomy and this makes you feel sexy!
The pouch to me is very important. I like underwear that offer space and brands that pay attention to the right construction of it. I was very pleased to see that the pouch of this pair of boxer briefs is contoured to perfection. The space the brand has created is just right for the average man but could also accommodate well endowed guys. The contouring as well as the fabric will keep your front together in a very gentle way offering an almost free feel. The seams are all flat which eliminates any itchy issues and the washing and sizing labels can be very easily removed altogether by taking off that single black thread you will find keeping the labels on the back of the garment. These boxer briefs are manufactured in Germany and the overall construction is excellent!
The waistband is what makes these boxer briefs really stand out visually. Daring red background with black lettering featuring the logo of 4 Hunks, leaving the centre clean as if it is pointing towards your package. From a technical aspect, the waistband is 4cm wide, thin, with a soft feel to it.
I would definitely recommend the Hunk Bulge Boxer for everyday wear. I love the super lightweight fabric and the way it sits on my body. Even though red and black are the trademark colours of 4 Hunks, I would love to see it with a different coloured waistband as well!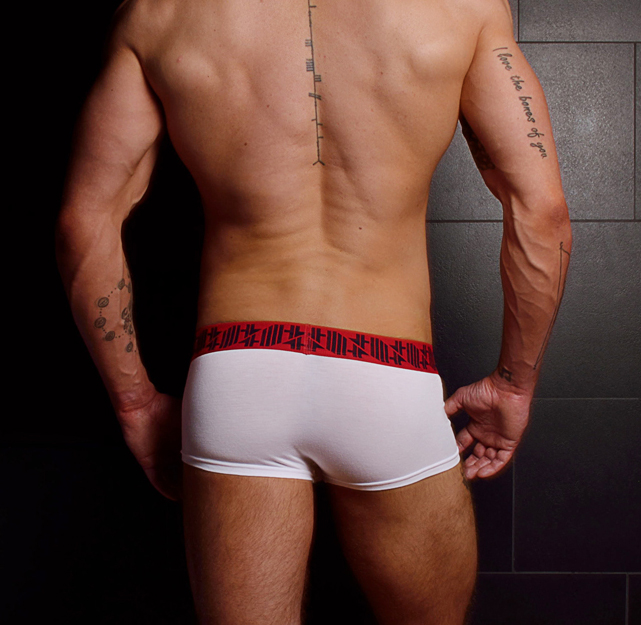 You can find more information and purchase these boxer briefs from the official s-store of 4 Hunks.
Direct link to the product: 4 Hunks – Hunk Bulge Boxer