by Triston Brewer,
When it comes to knowing the ins and outs of wearing intimate apparel, the jock specialists at jockstraps.com are the best source when it comes to the various types that are available currently on the market. The label recently released a couple of new creations by the brand WildmanT.
WildmanT – Sport Stripe Jockstrap
Made from a mix of nylon and Lycra using breathable mesh material, the Sport Stripe Jockstrap comes in black with three accent colours (red, yellow, blue) visible on the edges and stripe of the pouch. There's also piping around the edges that match the stripe for a look that is sleek and customised.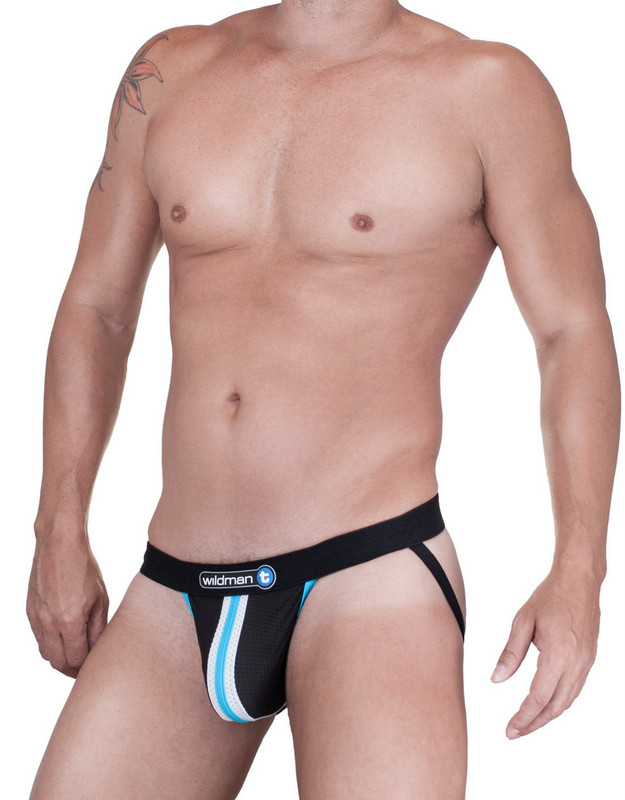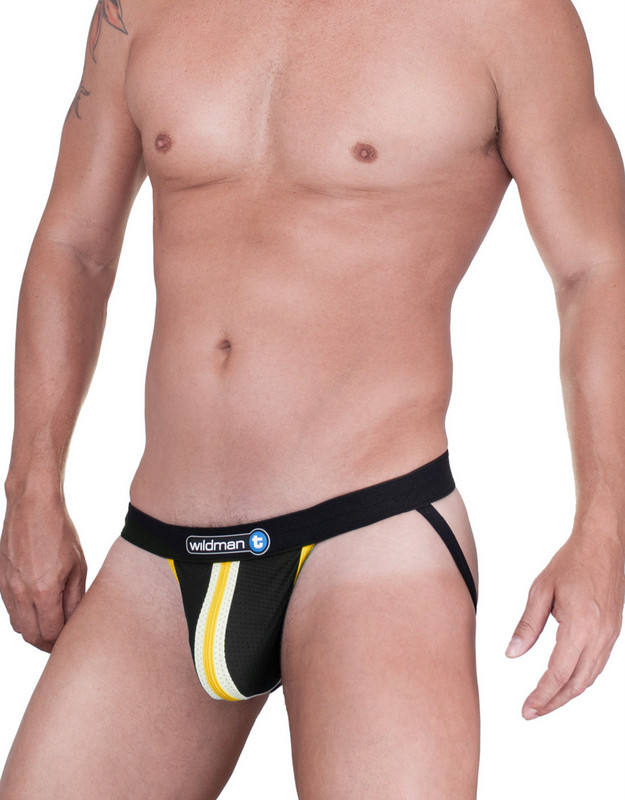 WildmanT – Strapless Mesh Jockstrap
A jockstrap with no straps?
So many questions to consider, but the WildmanT Strapless Mesh Jock stays snugly in place through elastic on the back side that holds the pouch up behind the boys. This nylon/spandex mesh piece rests over your nether-region with the type of additional support that boasts a well-crafted undercarriage band. Black with red or blue accent colours featured on the elastic band, it is a breathable and fully supportive option.