by Triston Brewer,
Possessing a singular style always ensures that you stand out from the crowd. When it comes to take your look to the next level, your underwear collection is a great place to start. Of course, you'll want underwear that offer a stylish selection of colours and combinations that provide the right amount of comfort last you through the day and night.
The new collection form Cocksox has popped the cork on colour in their latest line, which is high on performance, sophistication, and enhanced support. With so many colours to choose from, there's something here for every man and every type of activity – leisure, adventure, active – and everything in between.
Cocksox delivers on their mission to enliven your underwear collection with rich vibrant colors: Skydiver, Peppermint, Gothic Blue, Coral, Ocean Blue, and Orchid.
New colours for the new collection are available in CX01 Brief, CX01BD Brief, CX05 Thong, CX12 Boxer, CX14BD Slingshot Thong, CX16 Bikini Brief, CX21 Jockstrap, CX68 Trunk, and the CX76 Sports Brief.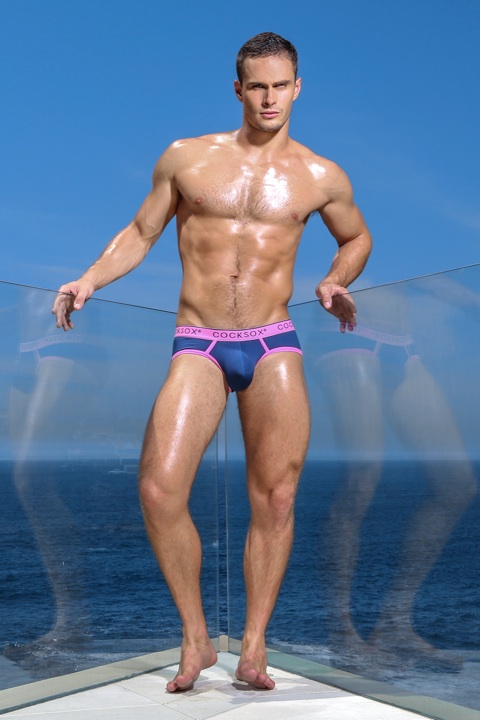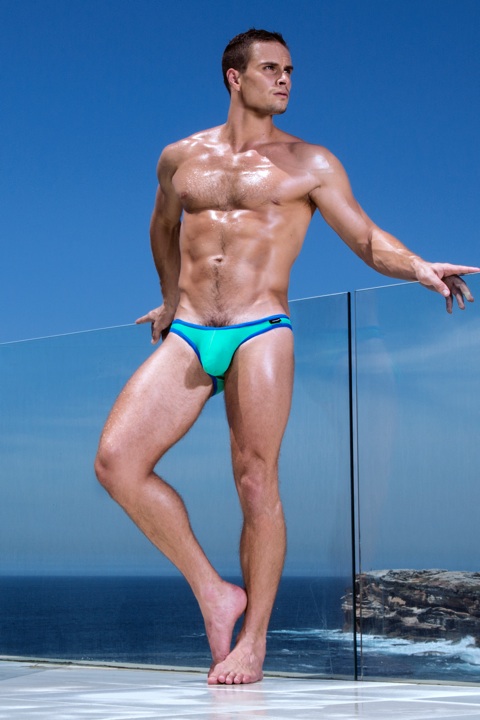 The CX14 Slingshot thong has just been upgraded in a daring new upgrade! With a new contrasting colour bind in the design, this thong/string is more eye-catching than ever before. As the skimpiest option Cocksox has ever produced, no one will know what lies underneath unless you let them in on the secret!
The latest Cocksox underwear collection takes the modern man decidedly fashion forward with bold colours and precise cuts that will complement a stylish wardrobe. Be a man of distinction and stand apart from the crowd with your new Cocksox underwear today.
---
The campaign images for the SS2017 collection by Cocksox were photographed by Pedro Virgil with model Brandy Martinago