by Triston Brewer
Kinky has a new face and feel via Jockstrap Central with the release of Cellblock 13's 2017 X-treme Hybrid collection. Perfectly named, there's lots of skin on display here, ensuring that their latest is not for the faint of heart and comes front (and back) loaded with a broad range of possibilities.
When called into action, a great pair of jockstraps, briefs, and fetish apparel are in store and Cellblock 13 has the latest to prop your packet up and bring your bulge to attention. No tongue in cheek action is allowed here, and the line features bold, aggressive choices that go everywhere you expect them to and then diverge to other areas to excite you even more.
One piece that stands out is there versatile harness, a stand-alone option that begs for your body to hug it and ignite you with each step via a gentle tug. With the swivel snap hooks it comes with, detach it from your cock ring and wear it with any of their other great options: the X-treme Hybrid Jockstraps, Jock Briefs, or Shorts. All of them come with detachable cock rings for an elevated sense of lasciviousness that promises the perfect fit.
Cellblock 13 – X-treme Hybrid Jockstrap
Body hugging, junk gripping and completely detachable, the Cellblock X-treme jocktrap is made of nylon/spandex for a stretched, comfortable fit with a codpiece that snaps on over all the bells and whistles.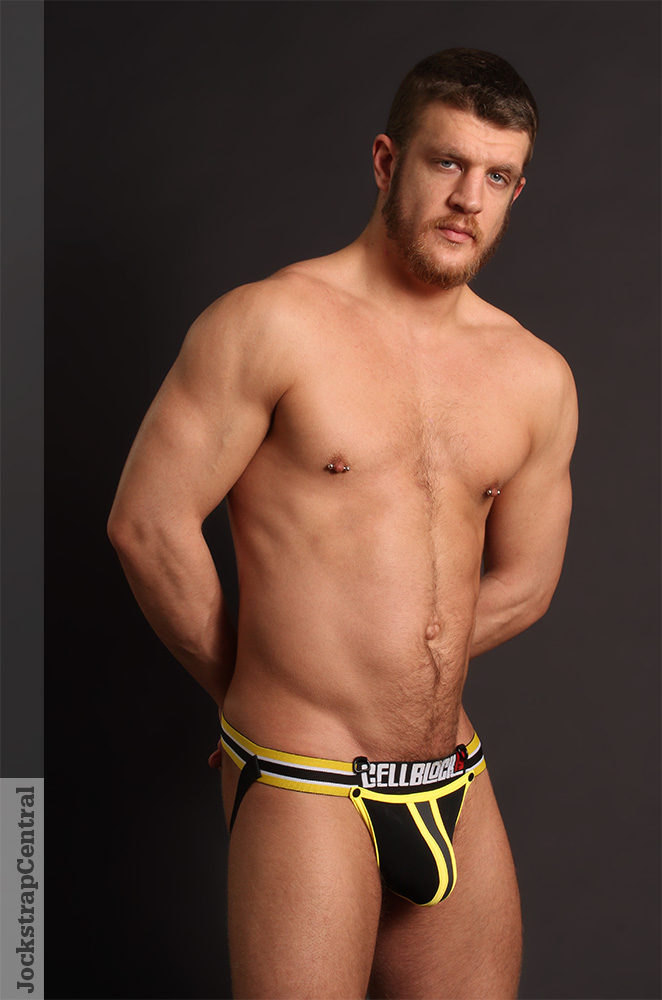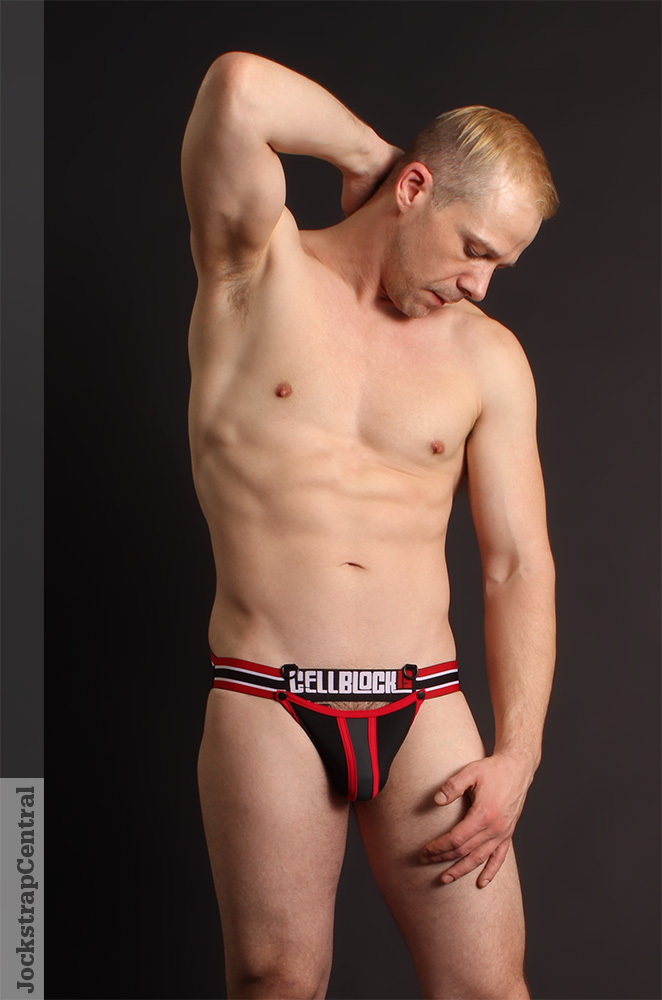 Cellblock 13 – X-treme Hybrid Slingback Jock (Jock Brief)
Stunning is the only word that can be used to describe this jock that is a low-rise option that features nylon/spandex and an opening at the front to free your crotch for whatever tickles your fancy. The stretchy pouch snaps and expands as needed and their signature waistband makes sure that everyone in the room (or dungeon) knows the score.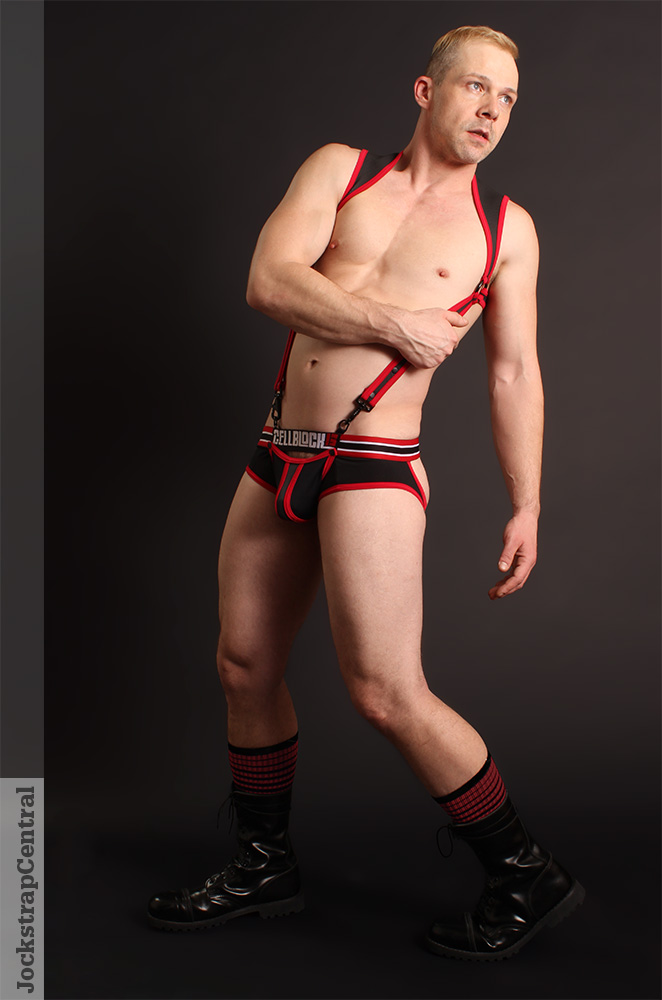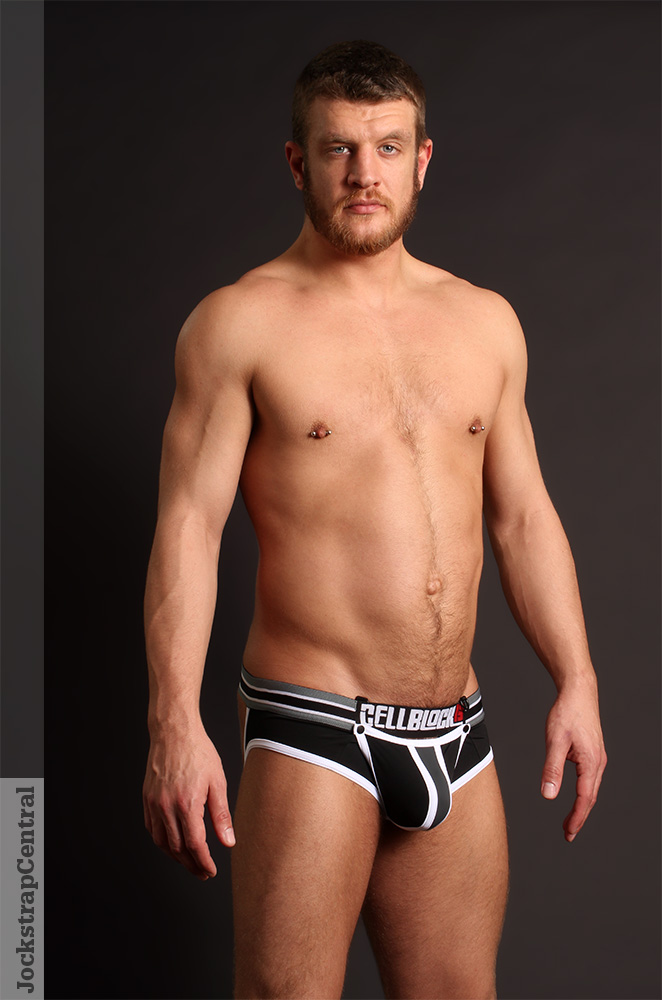 Cellblock 13 – X-treme Hybrid Short
The ultimate short that's tough and tender simultaneously, it is constructed using nylon and spandex for increased comfort and available in great colors that makes it stand out via piping contrast and an opening in the crotch for easy access. The best part is the fully functional zipper in the back. When you're ready to get physical, access is literally…a snap!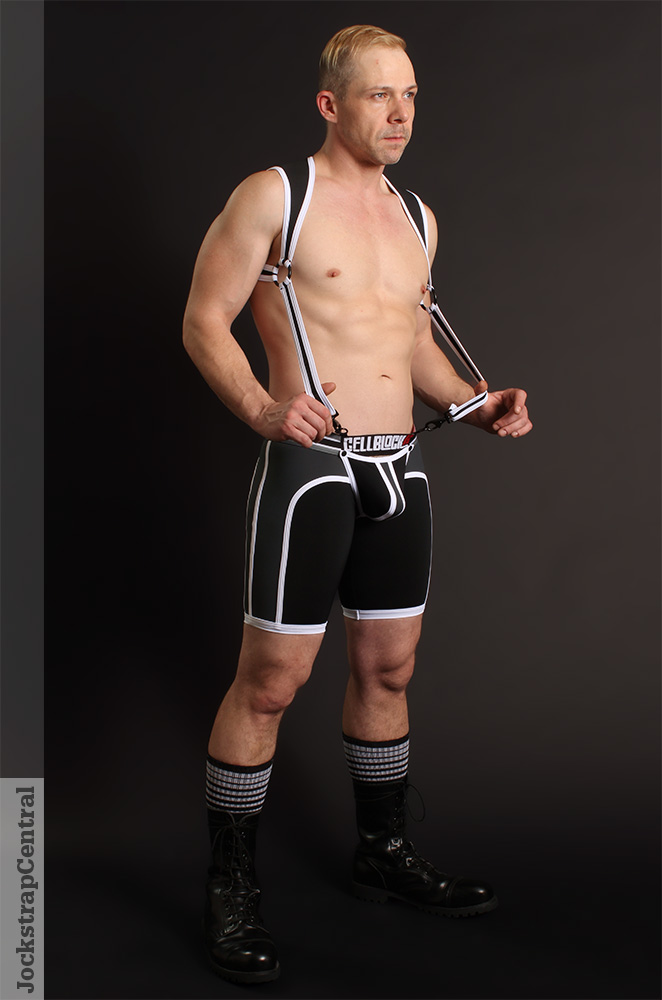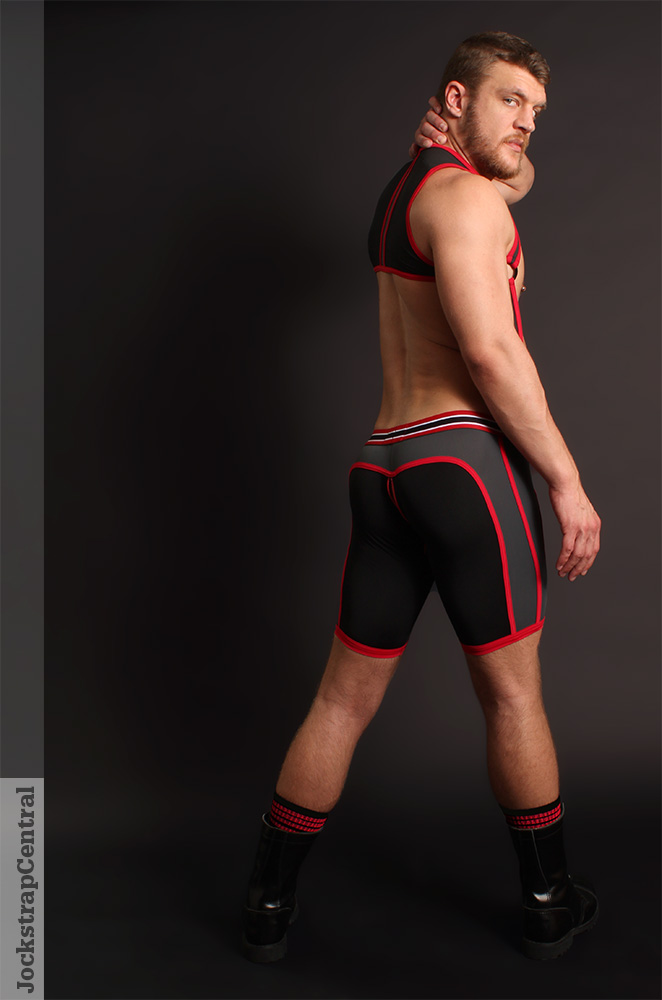 Cellblock 13 – X-treme Hybrid Harness
Versatility is the name of the game here, and this harness is perfect for your favourite pair of jeans or your favourite sexual playpen, depending on your preferences. Featuring upper panels in neoprene and nylon/spandex panels n the rear, it fits you just right for as long as you have them on.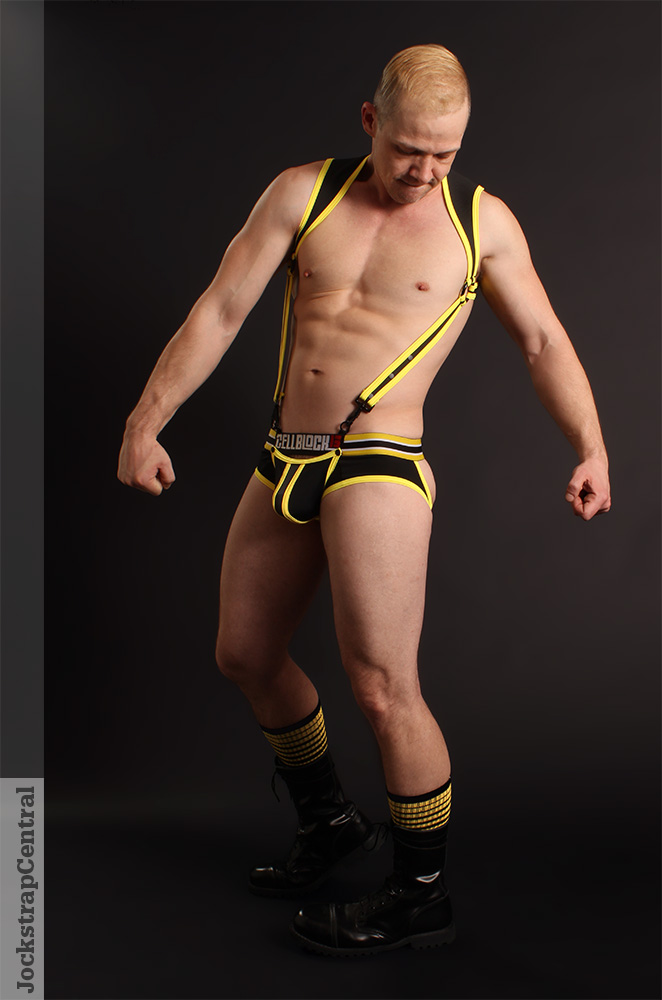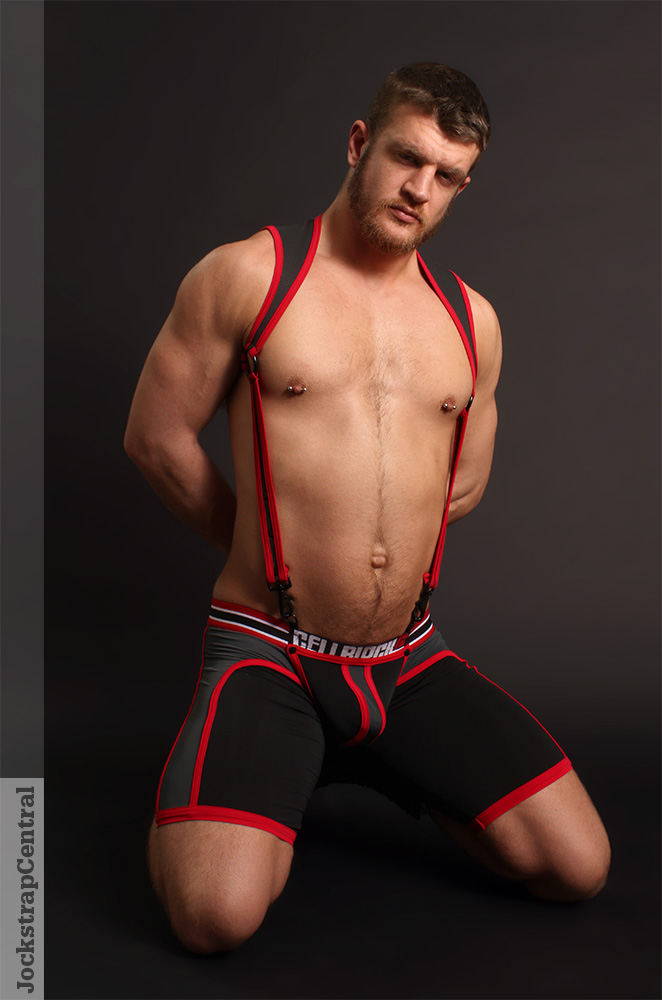 The jock, brief, and shorts all come with two metal rings at the waistband to attach to the X-treme Hybrid Harness as an additional feature of the brand. They come in the colours red & black, black & yellow, black & white, or black & blue. Visit the website directly and see featured porn stars and models Ryan Russell and Caleb King in the new CB13 gear.