Many brands and stores put together guides, special shoots as well as some limited time offers to celebrate the special, for loved ones, day. Even though we have already shown you in the past few weeks some special collections and individual buying guides, we saved something to show you today. We hope you enjoy our little guide below. With lots of love to all and every single one of you from Men and Underwear!
Addicted
Spanish brand Addicted released a special photoshoot it commissioned for this day. The models are Ricky and Felipe and photography by Christian Herrera. The styles in our cover photo and the one below are the AD 466 Bikini Brief and AD 468 Basic Boxer.
Thanks to Studio Retail in Paris, France for sharing the photos with us.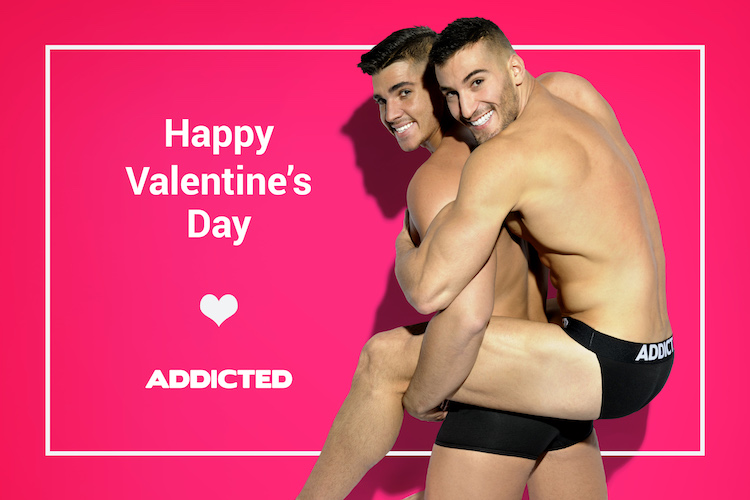 L'Homme Invisible
French brand L'Homme Invisible also commissioned an exclusive for the day campaign, images from which you see below. The model is Gabriel Turner who is wearing the "Feuilles d'Amour" set featuring a beautiful men's lace with a leaves pattern.
Thanks to Studio Retail in Paris, France for sharing the photos with us.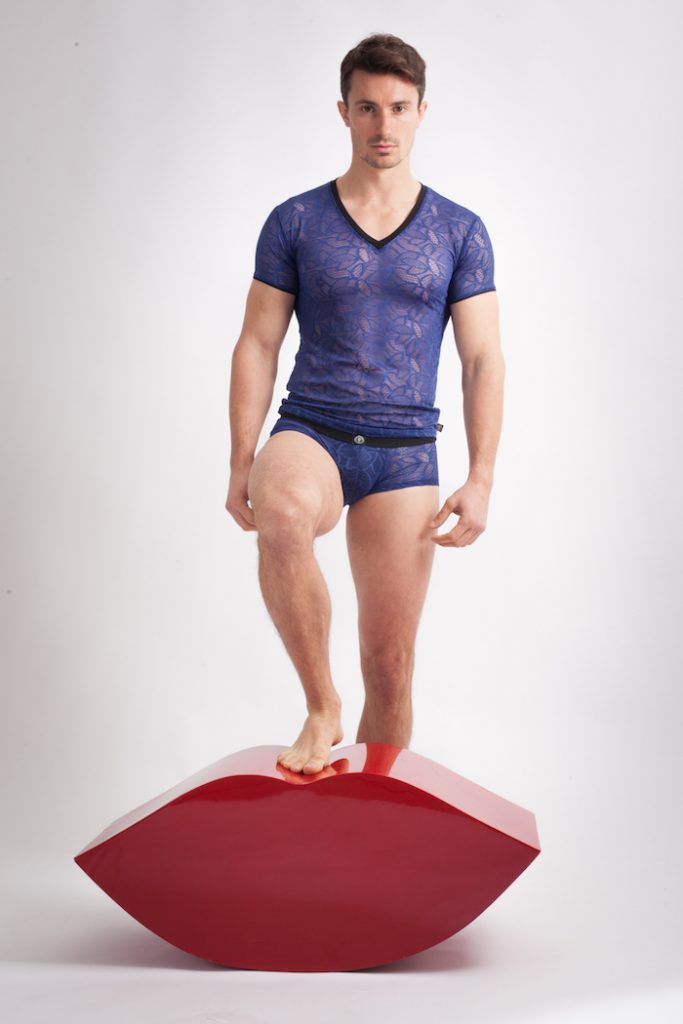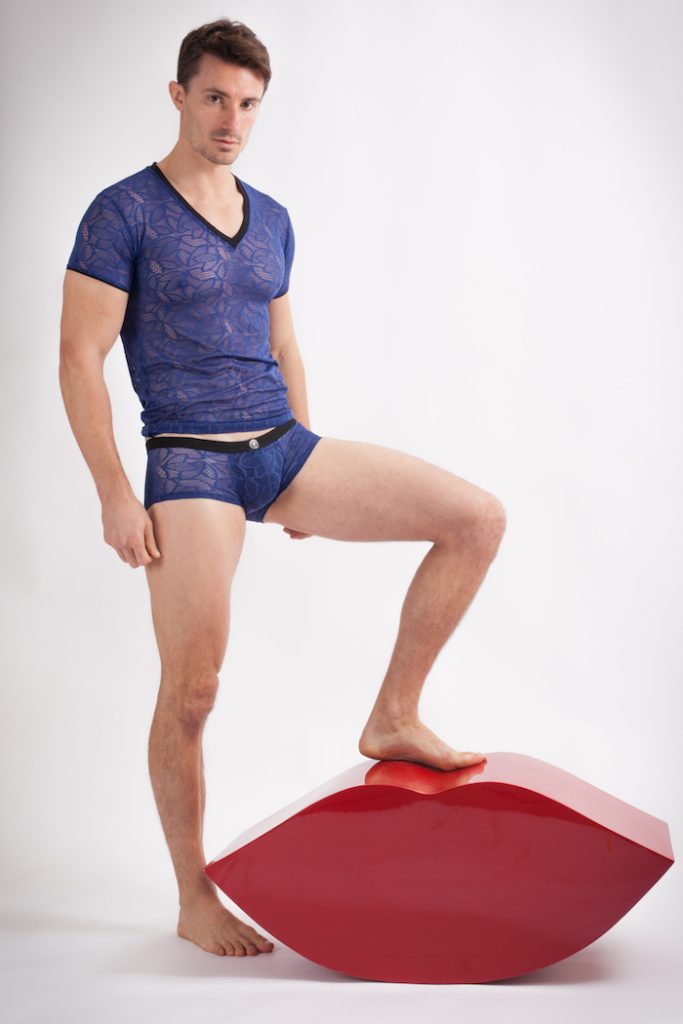 Garçon Model
Canadian brand Garcon Model has a special offer for the day. You buy 2 items and you get a third for free. All you need to do is go to their website select the code BUY2G1 at the checkout. The offer is valid for all products available on their website.
International Jock
Last day today to grab some great deals at International Jock's Valentine's Day special sale. No coupon code is required, the prices have already been reduced.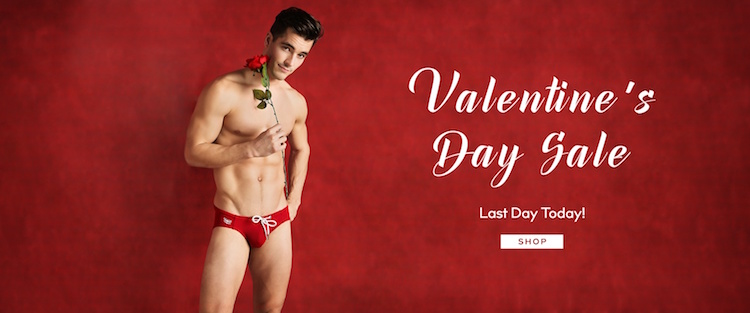 Oryx
The American brand launched by model Eric Turner, Oryx, is offering $5 off all their red, white or pink underwear today.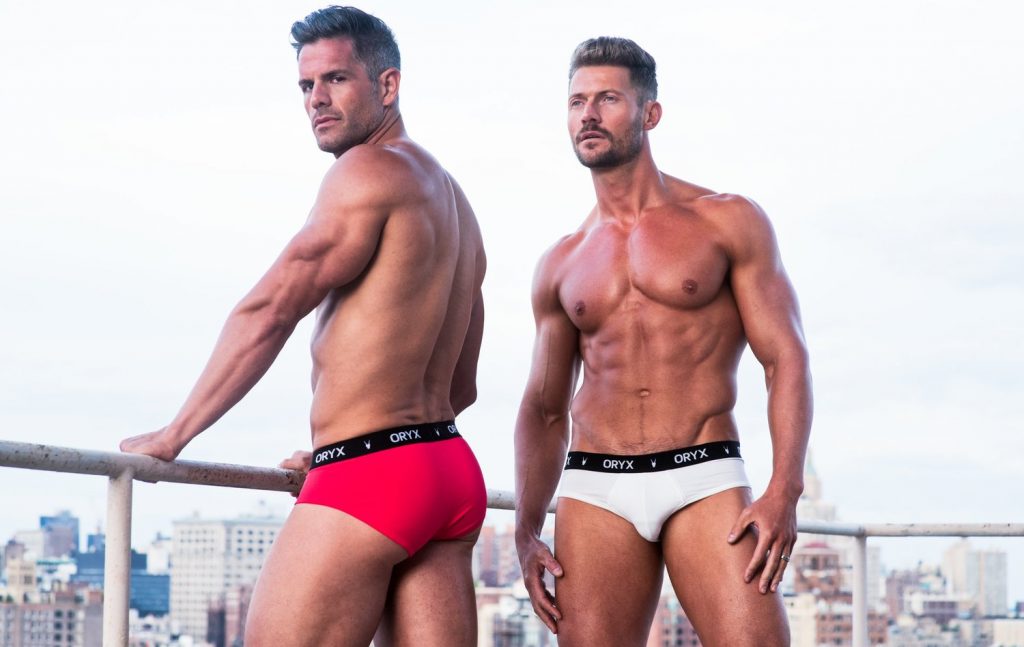 Andrew Christian
A special Valentine's day offer by Andrew Christian. Get 30% off everything when you use code 30VDAY at the checkout.
Jockstraps.com
The American retailer and jockstraps specialist Jockstraps.com is offering 20% off everything for Valentine's Day with code LOVE at checkout.

WildmanT
American brand WildmanT offers a one day sale today! Get 25% off with code LOVETHIS at the checkout.