by Triston Brewer
Pistol Pete is an exciting label established in 1997 by designer Pedro Diaz. Their collection comprises underwear, swimwear and athletic wear. Pistol Pete follows the latest trends offering always something modern and fashionable. One of the most extensive collections can be found at International Jock. Let's have a look at the new arrivals by Pistol Pete at the US based online retailer:
Pistol Pete – Infinity Sleeveless Hooded Bodysuit Navy
What for a reveal and a revelation! The new sleeveless hooded bodysuit by Male Power is transparent, made of mesh fabric, and is specifically designed to show off all your best attributes. Not only is it sexy and comfortable, but the soft and smooth texture stands out, with contrast trim that surrounds the openings at the arms and legs. Made in the USA with 95% polyester and 5% spandex, this is a bodysuit that is made for peak performance and maximum exposure.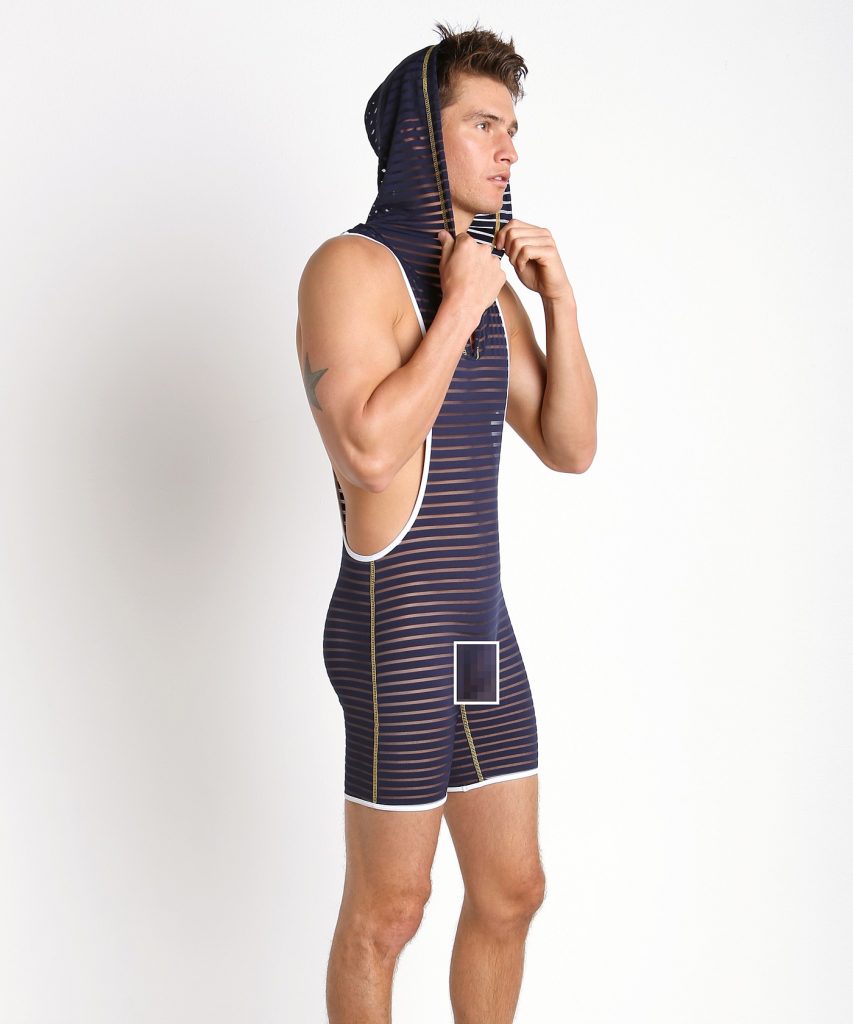 Pistol Pete – Man Candy Jock Royal
Featuring a brief-styled front with uplifting leg straps in the back, all eyes will feast upon Pistol Pete's Man Candy jock. The soft cotton pouch comes with contrasting trim and has a rainbow stripe waistband that is not only extremely comfortable but amazingly hot! The special designer feature for this edition includes the phrase "Man Candy" front and center on the waistband.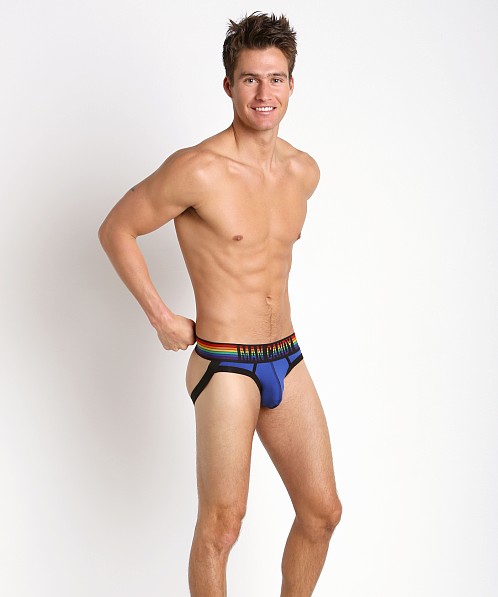 Pistol Pete – Man Candy Brief Red
Come and get your Man Candy with these sexy red briefs that are made of soft cotton with contrast trim, with a peek-a-boo opening right above the pouch and an impossible to miss rainbow stripe waistband. Made of 95% cotton and 5% spandex, these comfortable briefs feature the phrase "Man Candy" front and center and are contoured to perfection for the versatility and durability men demand.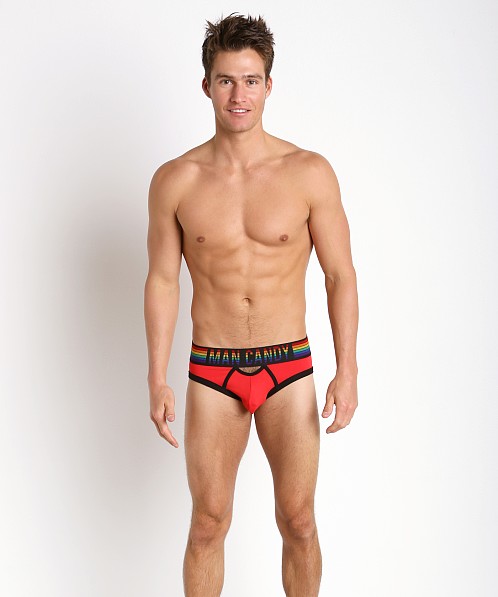 Pistol Pete – Metallica Zip Front Brief Silver
Wherever you go in these shiny metallic briefs you are sure to be noticed! Featuring a zipper front and center of the pouch in a space-age style, these briefs are designed to stand out and make a scene. Made in the USA of 90% polyester and 10% spandex, these are a Pistol Pete design with a distinctive flair for the bold man.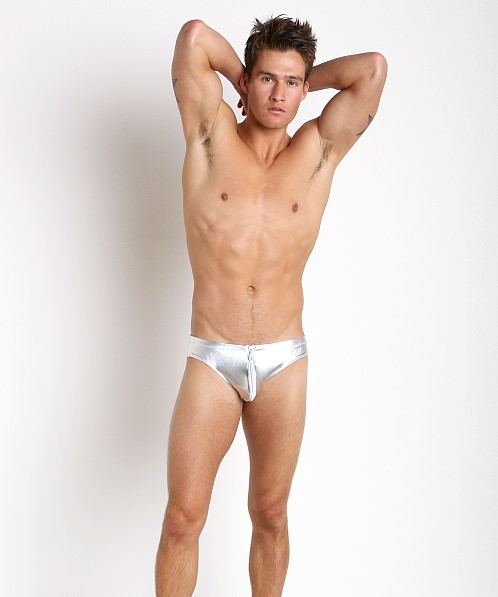 Pistol Pete – Falcon Trunk Black
Let your freak flag fly high in these contoured perforated pleather trunks that seem perfectly designed for the leather bar, fetish party or any hot steamy situation. There's a party in the front and the back in these Pistol Pete undies, with a cheeky opening from behind, and made of 95% nylon and 5% spandex for additional comfort.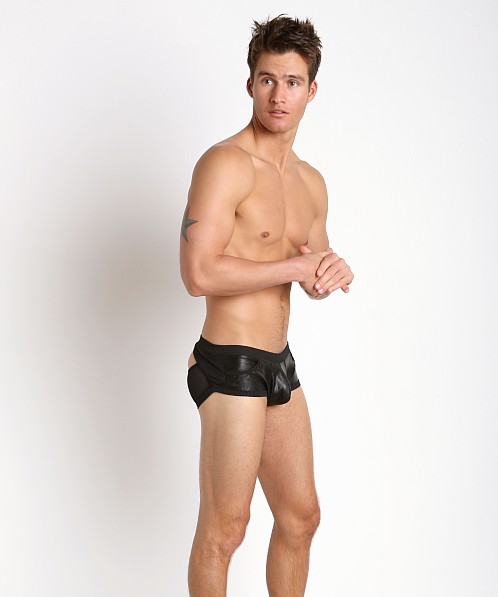 Pistol Pete – Cruiser Swim Brief w/Belt and Buckle Navy
Buckle up and get ready for a wild ride in this sexy Cruiser brief from Pistol Pete that are sporty and quick-drying, making them perfect to lounge around poolside. With a striped elastic belt, contrast pouch, and crest embossed belt buckle, these are a pair of briefs that work for any season.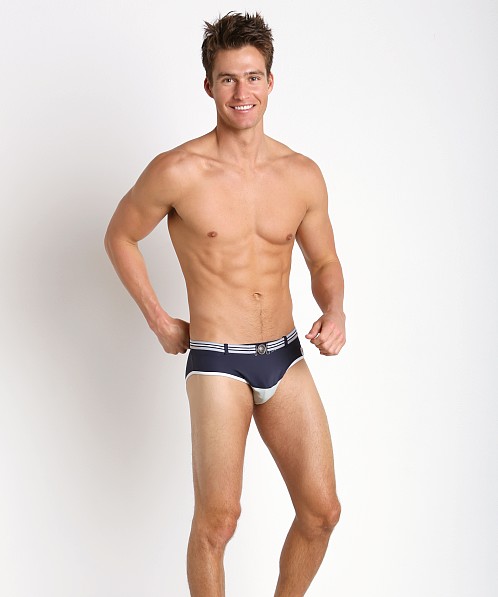 Pistol Pete – Monet Swim Brief Floral Print
Elevate the flair in your swimwear in these low-rise floral Monet briefs. All eyes will be on you in these nylon and spandex briefs that make a statement that is far from understated and contoured to perfection.