If you have ever tried on Cover Male Underwear before, you'd know exactly how it feels to have something so comfortable and smooth underneath. However, if you haven't yet tried them on, this is the time because the label recently put forward a new collection of men's underwear at Mensuas for all the underwear fanatics. One step ahead of the conventional pieces, the Cover Male provides style, support and sex appeal in the new arrivals.
Cover Male Innovation Bikini Brief
A delectable combination of men's bikini and brief underwear, the Cover Male Innovation Bikini Brief fits you well and accentuates the assets for a better profile. The horizontal stripes with bold piping surely give a stylish kick to your fashion quotient.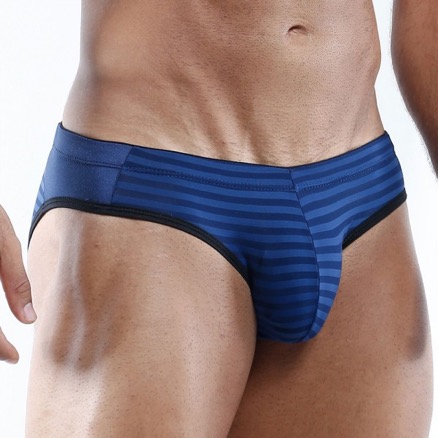 Cover Male Luxury Bikini Brief
Luxurious as the name suggests, the rich texture and smooth finish are some of the many traits that make it so hot. In addition, the sexy bikini brief also features sheer panels in the front and a complete see-through design in the back. What doesn't change is the supportive pouch and the sturdy waistband.
Cover Male Quality Jockstrap
A step further towards making things more sensual, the Quality Jockstrap by Cover Male intensifies the bedroom activities. Featuring sheer on the shaft and solid panels on the sides of the pouch, there's a lot that can happen between you two when things start to unravel.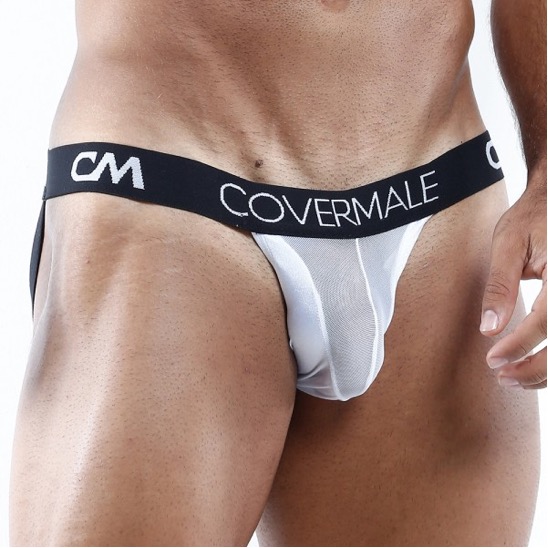 Cover Male Elegance Bikini Brief
Available in a variety of colours, the Elegance Bikini Brief is smooth, sexy, jock-like and more on the subtle side. With a smooth finish all over, the sides feature cut-outs that put your bare skin to the forefront. The CM logo in the front is what stands out on the entire pair.
Cover Male Good Taste Bikini Brief
Sexy, fashionable, hot and innovative are the terms that well define the Good Taste Bikini Brief by Cover Male. With a conventional design, the string-like waistband that goes above the actual underwear is what makes it different and appealing to the eyes. If you look deeper, you'll realise that the waistband is a crisscross pattern that joins in the front and provides double support.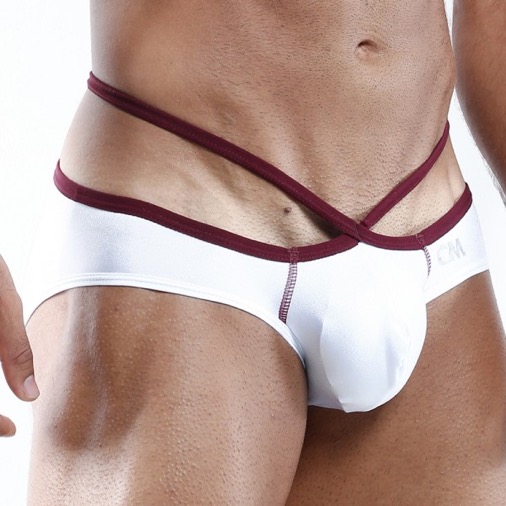 Cover Male Personalized Bikini Brief
The most subtle and sophisticated of them all, the Cover Male Personalized Bikini Brief is a hide-everything-show-nothing product. With just small sheer panels on the top sides of the pouch (which reveal nothing), the entire piece has solid fabric. The traditional bikini brief cut would do the revealing of the butts.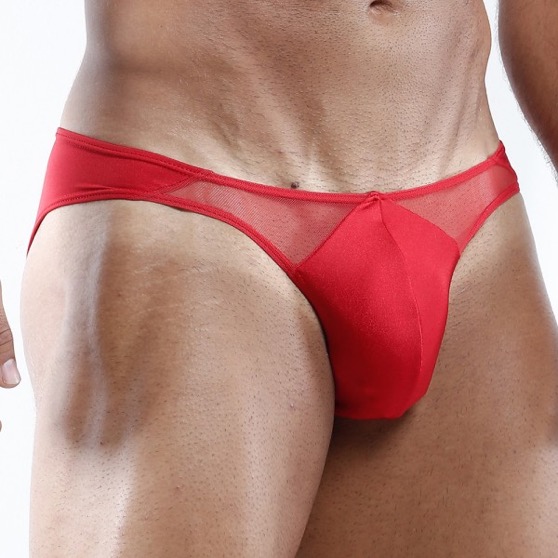 Check out the collection at mensuas.com.