by Triston Brewer
Bang&Strike prides itself on providing the best of the best when it comes to premiere underwear brands. Always on the search for brands that offer the latest in underwear fashion, Bang&Strike has now added Hugo Boss to their exclusive list of labels. Whether you are a man that prefers briefs, boxers, jockstraps and beyond, Hugo Boss offers an amazing collection that gives their fans exactly what they want and more, delivering a fresh take on bold design.
There are no shortcuts taken when it comes to Hugo Boss delivering a great line that's stylish and subtle simultaneously. With two lines, 'Motion' and 'Original', boxers and briefs are both available in black and white, with grey accents that feature an athletic aesthetic that is perfect for both work and play. Using high quality fabrics is a Hugo Boss staple, and this collection is produced with cotton and elastane for additional comfort and increased range of motion. What's new up Hugo Boss sleeves? Make that pouch, as the contoured cut keeps everything where it should be. The label has also redesigned their classic button fly boxer, great news for the collector in search of the best designers of high end underwear.
Hugo Boss Micro + Performance Sports Sleeveless T-shirt
Designed for active men that demand style in everything they do, this sleeveless t-shirt incorporates the revolutionary CoolMax fabric that optimally manages moisture properties. Featuring micro mesh panels near the arm holes for increased breathability and a tagless waistband, Hugo Boss has created a t-shirt that is designed to keep the men draped in a cool, comfortable tank.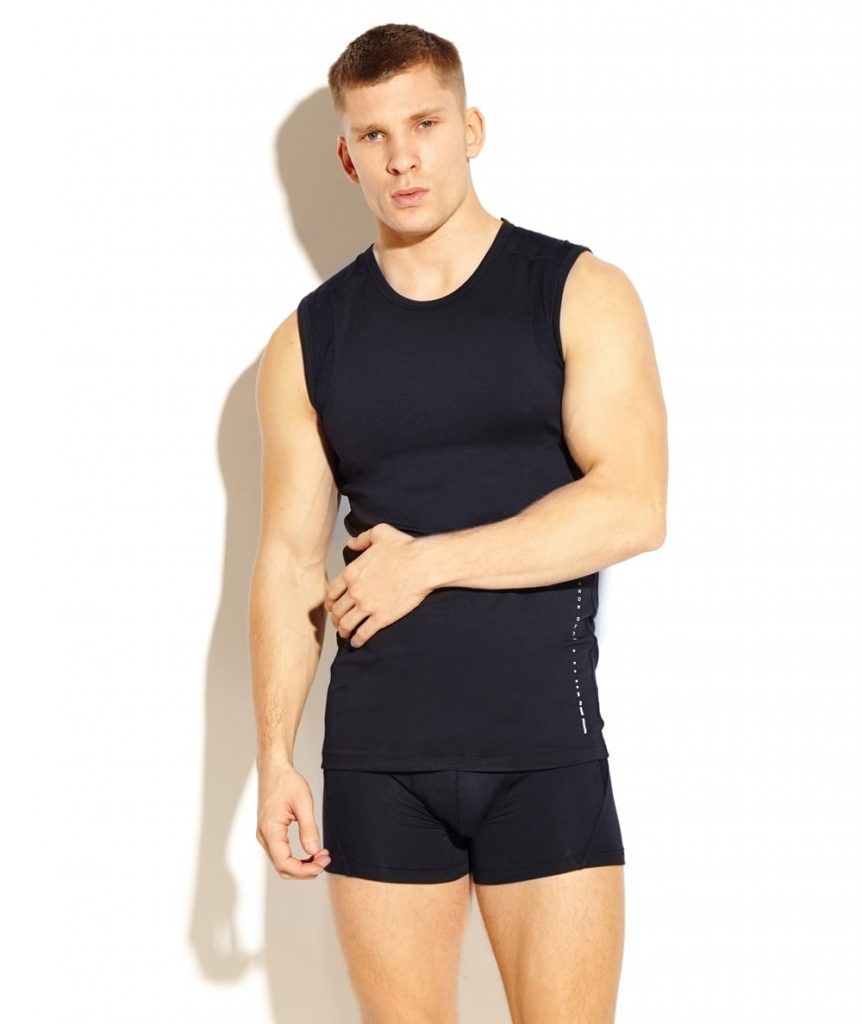 Hugo Boss Charcoal and Blue Plaid Boxer Shorts
Ideal as loungewear or everyday wear, these blue plaid boxer shorts are made from 100% woven cotton with a button fly and elastic waistband for optimal comfort. Available in charcoal grey with a navy and mustard plaid design, these light boxers are the perfect addition to any man's collection.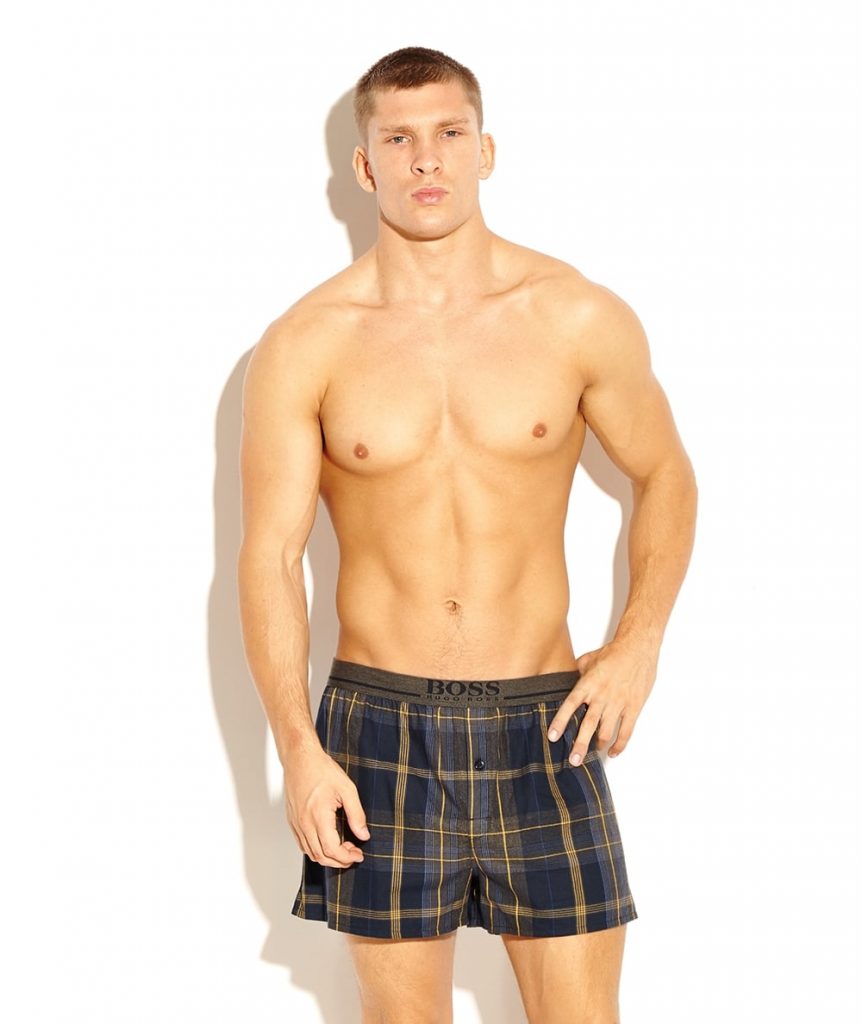 Hugo Boss Micro + Blue Performance Sports Boxer
Men that lead an active, athletic lifestyle demand underwear that can keep up with their busy schedules, making these sports boxers by Hugo Boss a perfect match. Square cut with mesh insert panels for increased breathability, these boxers feature CoolMax fabric to protect against moisture and keep the wearer cool and dry at all times.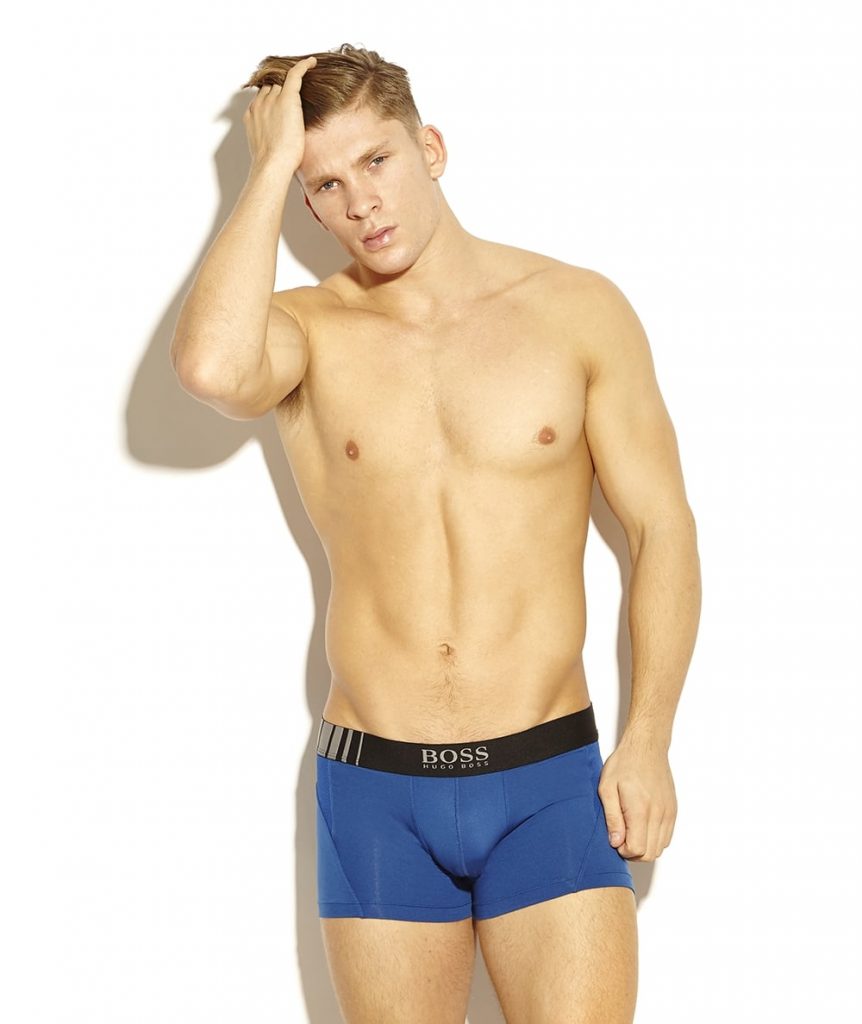 Hugo Boss Micro + Black Performance Sports Boxer
Leading an active lifestyle dictates comfortable underwear that is produced for optimal comfort and mobility, which makes these sports boxers by Hugo the perfect candidate for men constantly on the go. Featuring mesh panels that boast moisture wicking technology, ergonomic seams, and a tagless waistband, these boxers give the snug fit men want.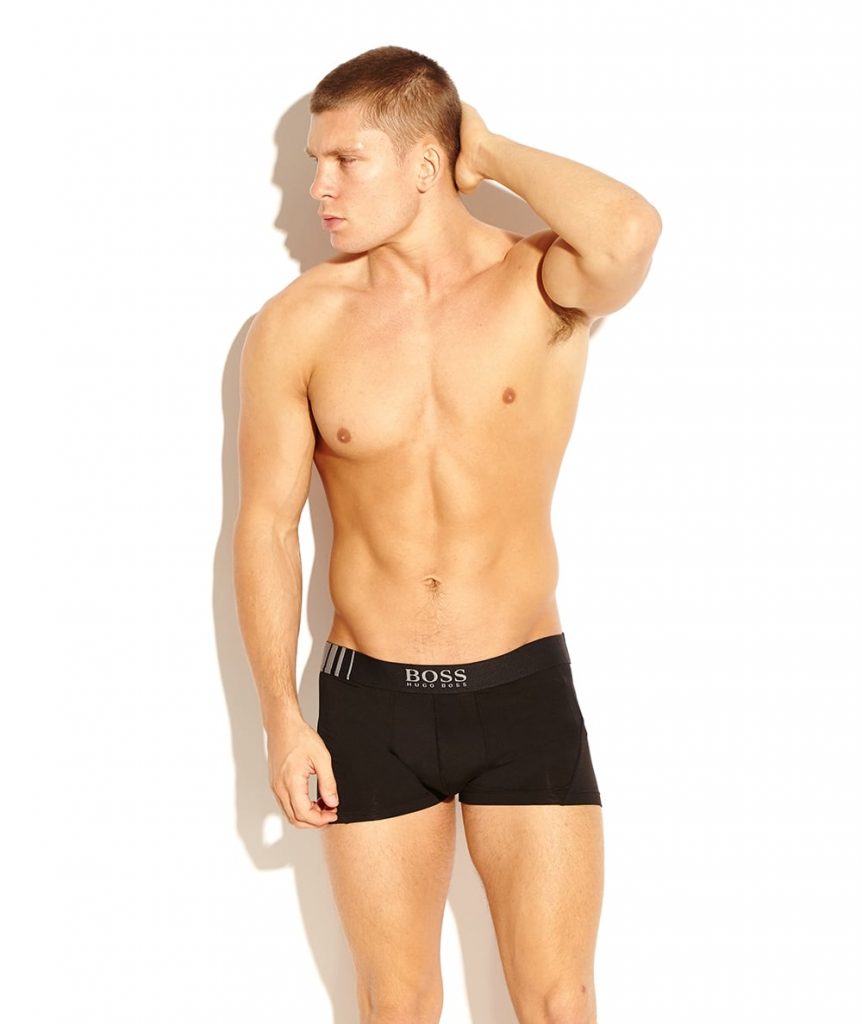 Hugo Boss Blue Plaid Cotton Stretch Long John
Staying warm during the colder months requires proper underwear as an additional layer against the elements and those long johns by Hugo Boss can be worn around the house or while running errands around town. Made of stretch jersey with a dual layer pouch and fitted leg, Hugo Boss offers these 95% cotton long johns in blue plaid and are built to last.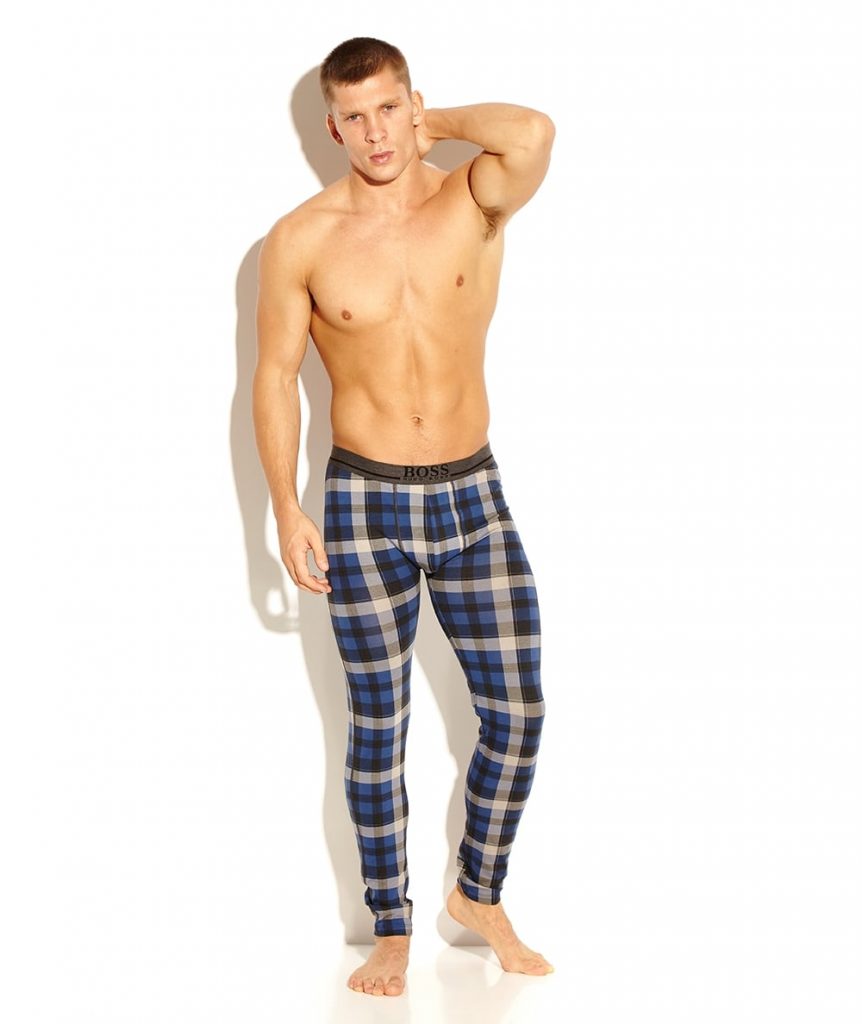 Hugo Boss Charcoal Grey Cotton Stretch Long John
Made of 95% cotton and 5% elastane, Hugo Boss has created a line of long johns that will keep men warm during the cold, winter months. Perfect for lounging at home or on the go, these charcoal grey long johns give the wearer optimal comfort as well as style.